Tuesday, April 18th, 2023

Posted by Jim Thacker
Pixar releases RenderMan 25

Pixar has released RenderMan 25.0, the next major update to the VFX and animation production renderer.
Key changes include the integration of the AI-trained denoiser used by Pixar on its own animated features, and updates to the MaterialX Lama layered material system and Stylized Looks toolset.
RenderMan XPU, Pixar's hybrid CPU/GPU render engine, gets a significant update, adding support for volumes and deformation motion blur, and can now be used for a wider range of lookdev work.
The integration plugins for Blender, Houdini, Katana and Maya have all also been updated.
New AI-based denoiser trained on VFX and animation data sets from ILM, Pixar and Disney
Although RenderMan 25 isn't as large an update as 2021's milestone RenderMan 24, it has its own major new feature, in the shape of the AI denoiser used on every Pixar movie since Toy Story 4.
It is tailored to both photorealistic VFX and stylised animation, having been trained using production data from ILM, Pixar and Walt Disney Animation Studios, and is designed to preserve complex details in shots.
According to Pixar, it "excels on complex, detailed imagery that would cause other denoisers to fail", such as shots containing a lot of hair and fur, or FX shots with complex points-based effects.
We covered the architecture of the new denoiser, which is integrated into RIS, RenderMan's CPU-based final-quality render engine, when Pixar previewed it last year, so check out this story for more information.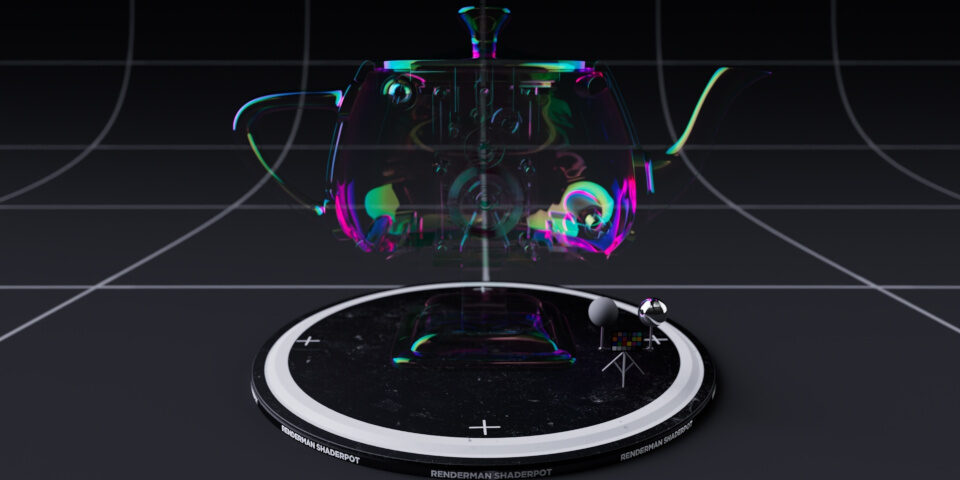 MaterialX Lama: new iridescence response
The release also features updates to the major toolsets added in RenderMan 24, including MaterialX Lama, the Industrial Light & Magic-developed MaterialX-based material layering system.
Changes in RenderMan 25 include a new material response for iridescent materials, LamaIrisescence, which includes the option to map the colours generated to an artist-directed colour set.
In addition, Lama now more accurately replicates the way that light interacts between material layers.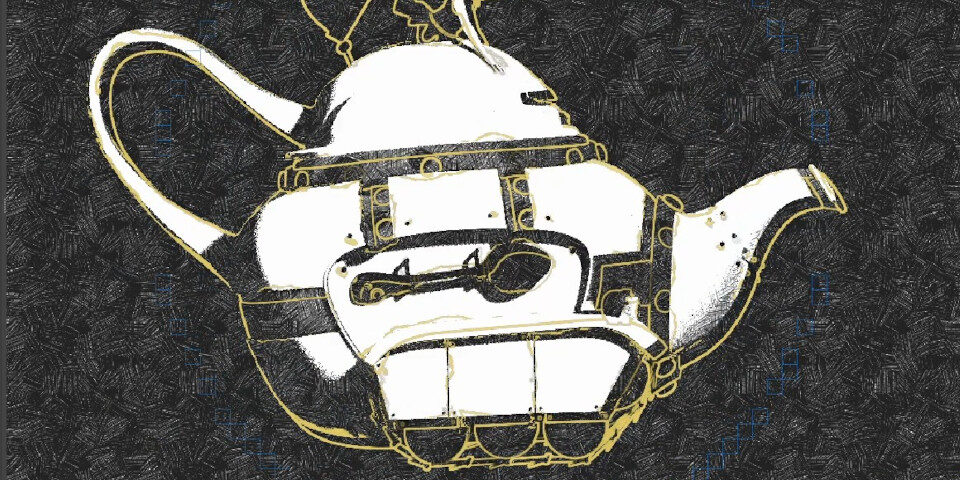 Stylized Looks: new Distort option for line rendering
Stylized Looks, RenderMan's new non-photorealistic rendering toolset, has also been updated.
New features include a Distort option in the lines shader, which applies fractal distortion to rendered outlines, creating a more naturalistic, hand-drawn effect.
The update also adds more presets for hatching effects.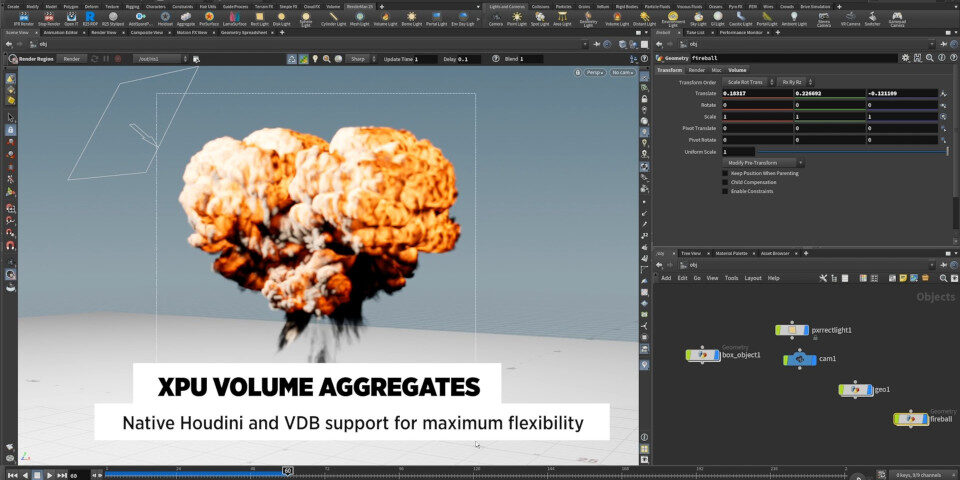 XPU: support for volumes, deformation motion blur, AOVs/LPEs and more camera controls
RenderMan XPU, RenderMan's new hybrid CPU/GPU render engine, gets a significant update, with the latest release introducing support for volumes, deformation motion blur, and AOVs, LPEs and trace groups.
XPU also now supports more features of PxrCamera, including depth of field and chromatic aberration, and improves interactive performance, particularly on GPUs with limited graphics memory.
According to Pixar, the changes mean that XPU is now suitable for use on "for look development beyond hard surfaces", although it is still intended for look dev rather than final-quality output.
Pipeline integration: support for VFX Reference Platform CY2021, PxrSeExpr deprecated
In addition, RenderMan has been updated to a newer version of VFX Reference Platform, although only the CY2021 specification, not the newer version of the spec supported by other key VFX tool developers.
Deprecated features include PxrSeExpr, RenderMan's implementation of SeExpr, the Disney-developed expression language used in Maya's XGen toolset.
RenderMan's RIS-only C++ patterns for shader authoring have also been superseded by OSL equivalents, which work in both RIS and XPU.
Updates to the preset libraries and plugins
Other changes include new preset libraries for fur, hair, skin and pyrotechnic effects, with Houdini users also getting the Kaboom Box, a Houdini Pyro HDA created by former Pixar FX TD Hope Schroers.
RenderMan's integration plugins for DCC applications have been updated to support the new features, with RenderMan for Blender, the new official Blender integration, continuing to receive updates.
Pricing and availability
RenderMan 25 is available for Windows 10, CentOS/RHEL 7.2+ Linux and macOS 10.14+. The plugins are compatible with Blender 2.83/2.93/3.0+, Houdini 18.5+, Katana 4.0+ and Maya 2020-2023, plus Mari 4.5+.
New node-locked or floating licences cost $595. There is also a free non-commercial edition of RenderMan, which has also been updated to version 25.

Read an overview of the new features in RenderMan 25 on the product website
Read a full list of new features in RenderMan 25 in the online release notes
Download the free non-commercial version of RenderMan (Registration required)