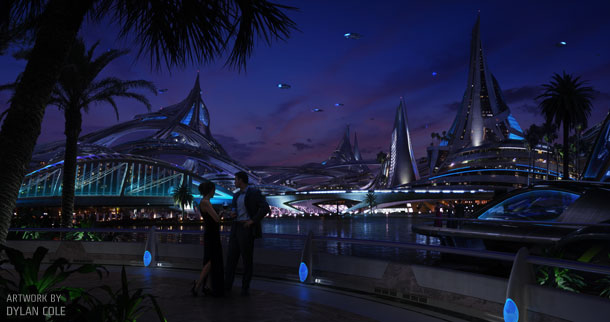 CG Channel is an online destination for entertainment artists, covering markets including visual effects, animation, game development and illustration. Our mission is to inform, inspire and empower our readers. For nearly two decades, CG Channel has served the entertainment production industry with news, features and community services.
What makes CG Channel different from other sites?
High-quality editorial content – CG Channel features impactful interviews and insights from professional production artists and daily news updates on the latest creative technologies.
Focus on education and training – CG Channel is part of the Gnomon group of companies, which is focused on inspiring and empowering entertainment production artists. The Gnomon group of companies includes:
Gnomon – The premier school for digital entertainment artists.
The Gnomon Workshop – Video training products for digital entertainment artists.
Distributed worldwide from Hollywood – With access to hundreds of studios and artists, CG Channel has access to some of the best artists and studios for unique, insightful content.
The CG Channel crew
Jim Thacker, Editor

Jim probes the industry for the day's news stories, and writes most of CG Channel's interview features. Formerly editor of 3D World, then the best-selling international magazine for 3D artists, he has also written for net, T3 and Screen International.

Jason Lewis, Contributing Editor

Jason Lewis is environment art lead at Survios. He brings two decades of experience in the games industry to bear in his reviews for CG Channel, conducting exhaustive tests of new creative software, professional workstations and graphics cards.