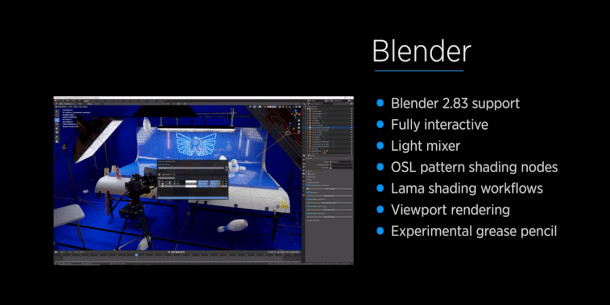 Originally posted on 3 September 2020. Scroll down for news of the public release.
Blender users will soon get their own official RenderMan plugin, Pixar has announced.
The integration, which will be released alongside RenderMan 24, will support all of the heavyweight VFX and animation renderer's latest features, including new CPU/GPU rendering system RenderMan XPU.
New official Pixar plugin supersedes previous community-developed tools
Blender has had RenderMan integrations in the past: not least PRMan for Blender, a semi-official add-on developed by a group of Pixar engineers, and released alongside RenderMan 20.
It's still available on GitHub, but it hasn't been updated for some time, and doesn't support the newer features of either RenderMan or Blender itself.
Supports all of RenderMan's latest features, including RIS and RenderMan XPU
The new add-on puts the open-source software on the same footing as the other DCC tools with official Pixar-developed integration plugins: Maya, Houdini, Katana and Mari.
It will support the latest version of Blender – despite the wording on the image above, Pixar says that it will be supporting the 2.9 series releases.
The official RenderMan for Blender plugin will also fully support RenderMan's current RIS architecture, as well as RenderMan XPU, its new hybrid CPU/GPU rendering system.
Blender artists will also be able to use all of the other new features in version 24, including Stylized Looks, the ILM-developed Lama layered material system, and new OSL pattern nodes.
The plugin will support both viewport rendering and final-quality output.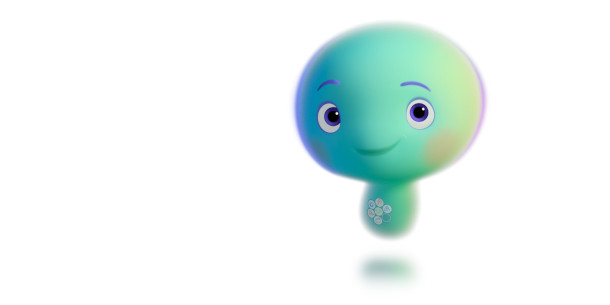 An image from Pixar's Soul featured in the online documentation for RenderMan for Blender 24.

Updated 30 June 2021: Pixar has released RenderMan for Blender alongside RenderMan 24 itself.
There are a few known issues, of which the biggest is that translating Blender's Cycles shading networks is not supported, so users will need to rebuild existing scenes manually.
In addition, not all curve types are supported, and the Grease Pencil 2D animation toolset is not fully supported. You can find a full list of limitations in the online release notes.
At the time of writing, the plugin supports Blender 2.83 and Blender 2.92, but not Blender 2.93, the current Long Term Support release, due to the change of the version of Python it uses.
Updated 3 August 2021: Support for Blender 2.93 has now been added in the latest update to the software, RenderMan for Blender 24.1.
Availability and system requirements
RenderMan for Blender supports Blender 2.83+. Source code is available under a MIT licence.
RenderMan 24 itself is available for Windows 10, CentOS/RHEL 7.2+ Linux and macOS 10.13+. New commercial node-locked or floating licences cost $595.
The free non-commercial edition includes the Blender plugin, although not RenderMan XPU.

Read an overview of RenderMan for Blender 24 in the online release notes
Visit the RenderMan product website
Download the free non-commercial version of RenderMan
(Registration required)
Tags: Blender, Blender 2.83, Blender 2.90, Blender 2.93, curve types, Cycles, download, Featured Articles, features not supported, final quality, free, grease pencil, Houdini, integration, Katana, known issues, Lama, limitations, Mari, Maya, MIT licence, new features, non-commercial, official, open source, Pixar, plugin, release date, release dates, RenderMan, RenderMan 24, RenderMan for Blender, RenderMan for Blender 24, RenderMan for Blender 24.1, RenderMan XPU, RIS, shading networks, Stylized Looks, system requirements, viewport rendering