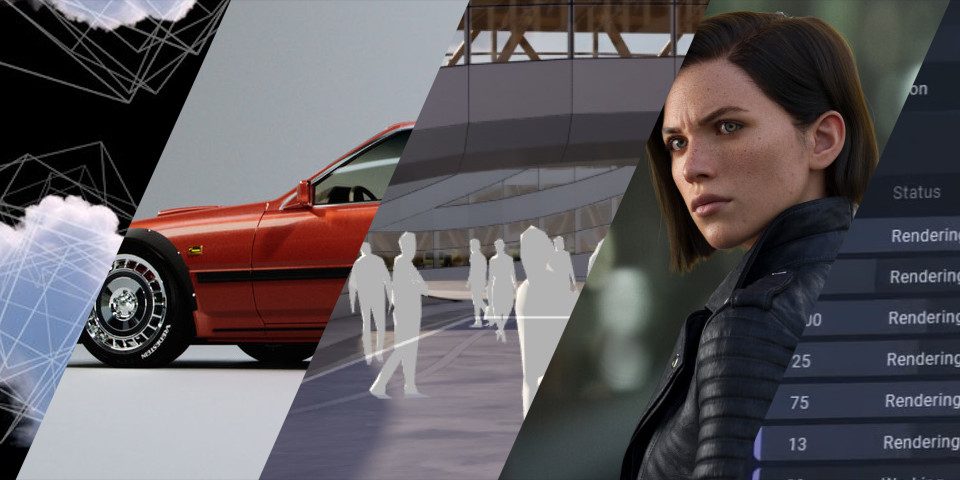 While CG Channel tries to write about all of the major new versions of CG software that get released each month, sometimes there are smaller updates or useful plugins that we don't manage to cover.
Rather then letting those releases slip past unnoticed, we've put together a round-up of five updates to visual effects, feature animation and architectural visualization tools that didn't get full stories in November 2021.
Below, you can find summaries of what's new in the Enscape 3.2, Redshift 3.0.60 and RenderMan 24.2 renderers; in scan retopology tool Wrap 2022.11; and in Pulze's Render Manager 2 for 3ds Max.
Enscape 3.2
Overview
Fast becoming a staple of architectural visualisation pipelines, Enscape's real-time ray tracer gives users a quick way to create photorealistic renders of CAD and BIM models, further extended by this point update.
New features
System requirements
Windows 10+. Compatible with Archicad 21+, Revit 2018+, Rhino 6.0+, SketchUp 2018+, Vectorworks 2020+.
Price
Rental-only: node-locked licences cost $69.90/month or $478.80/year; floating licences cost $814.80/year.
Read a full list of the new features in Enscape 3.2 on the Enscape blog
Redshift 3.0.60
Overview
Maxon's GPU production renderer for 3ds Max, Blender, Cinema 4D, Houdini and Maya continues to evolve, following the public beta of Redshift RT and the release of Redshift for Mac earlier this year.
New features
System requirements
Windows 10, Linux and macOS 11.5+. Compatible with 3ds Max 2014+, Blender 2.83+, Cinema 4D R21+, Houdini 17.0+ (18.0+ on macOS), Katana 3.0v1+ and Maya 2016.5.
Price
Now available rental-only. Individual subscriptions cost $45/month or $264/year
Read a full list of new features in Redshift 3.0.60 on Maxon's forum (Registration required)
Render Manager 2
Overview
Pitched as "the first render manager for arch viz" on its release last year, Pulze's Render Manager provides streamlined tools for managing a render farm running 3ds Max and its key third-party renderers.
New features
New job distribution system
More control over nodes and jobs
Drag and drop priority control
Refined job creation
Improved Scene Manager integration
More status and progress info
System requirements
Windows only. Compatible with 3ds Max 2014+ and Arnold, Corona Renderer, FStormRender, Redshift, V-Ray.
Price
Rental-only. Subscriptions now cost $8/month or $69/year.
Read a full list of new features in Render Manager 2 on Pulze's blog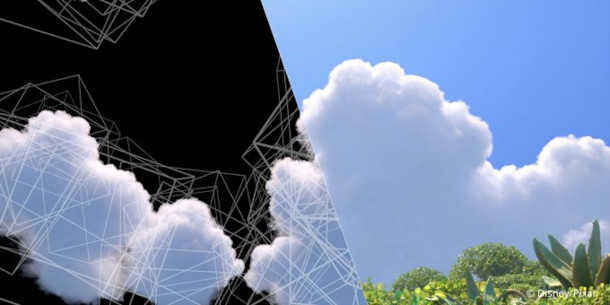 RenderMan 24.2
Overview
The latest point release of Pixar's heavyweight animation and VFX production renderer following the major RenderMan 24 update in June, which added long-awaited hybrid CPU/GPU render mode RenderMan XPU.
New features
System requirements
Windows 10, CentOS/RHEL 7.2+ Linux and macOS 10.13-10.15. Compatible with Blender 2.83+, Houdini 17.5+, Katana 3.1 and Maya 2019+.
Price
New node-locked or floating licences cost $595. There is also a free non-commercial edition.
Read a full list of new features in RenderMan 24.2 in the online release notes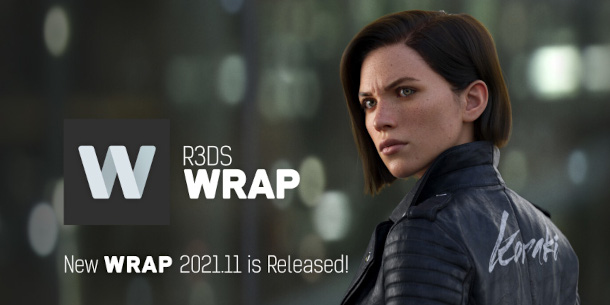 Wrap 2021.11
Overview
Russian3DScanner/R3DS's popular tool for transferring topology from an existing model to a 3D scan gets its first update this year, improving performance and support for FACS-based facial animation workflows.
New features
System requirements
Windows 7+ and Linux.
Price
Node-locked Indie licence, available to users with revenues under $100,000/year, cost $370. Node-locked Professional licences cost $670; floating Professional licences cost $970.
Read a full list of new features in Wrap 2022.11 in the online changelog
Tags: 3D scanning, 3ds max, aggregate volumes, arch viz, ArchiCAD, architectural visualization, Arnold, batch rendering, BIM, Blender, CAD, Cinema 4D, Corona Renderer, Cryptomatte, Enscape, Enscape 3.2, facial coding, facial scanning, FACS, feature animation, FStormRender, GPU rendering, hdPrman, Houdini, Houdini 19. Russian3DScanner, Hydra delegate, MaterialX, Maxon, Maya, Metal, new CG software, new features, news roundup, November 2021, OSL, path guiding, plugin, price, Pulze, PxrPathTracer, PxrUnified, R3DS, ray tracing, Redshift, Redshift 3.0.60, render manager, Render Manager 2, renderer, renderfarm management, rendering, RenderMan, RenderMan 24.2, restore subdivision level, retopology, Revit, Rhino, SketchUp, Solaris, system requirements, texture baking, V-Ray, Vectorworks, vertex order, vfx, visual effects, Vulkan, Wrap, Wrap 2021.11