Tuesday, August 31st, 2021

Posted by Jim Thacker
Redshift goes subscription-only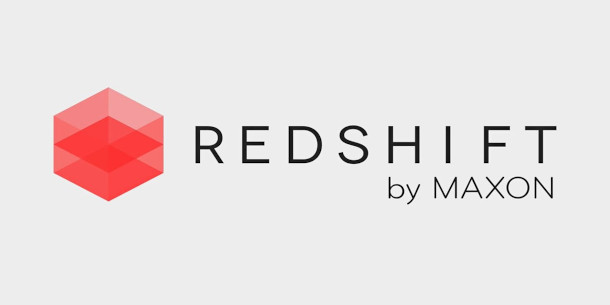 Originally posted on 22 July 2021. Scroll down for news of the new subscription pricing.
Maxon is discontinuing perpetual licences of Redshift, making the GPU production renderer for 3ds Max, Blender, Cinema 4D, Houdini and Maya a subscription-only product from 31 August 2021.
The cost of subscriptions, which will only be available through Maxon's own licensing system, will be "comparable" to current annual maintenance fees.
Necessary to encourage users to run the latest version of the software?
In its online FAQs about the change of licensing, Maxon notes that, as a multi-host GPU renderer, "Redshift's functionality is fully dependent upon third-party hardware and software solutions".
"In order to maintain compatibility with the latest hardware, drivers and host application updates our Redshift development team is constantly updating, optimising and ensuring stability."
"In order to provide the best customer experience, we believe all customers should [run] the latest version."
That's undeniably true: the Redshift team has put out 15 updates to the renderer already this year, many adding support for new hardware or new versions of its host DCC apps.
However, those releases are already available to perpetual licence holders with maintenance plans, so we suspect that some will argue that by going subscription-only, Maxon is simply reducing users' ability to choose when they pay for updates – and presumably, increasing its revenue in the process.
Redshift subscriptions to become available via the Maxon store
The change will complete Redshift's integration with Maxon's licensing system, since the new subscriptions will only be available to users with MyMaxon accounts.
While Maxon began offering subscription bundles that include the renderer in its own online store after acquiring Redshift in 2019, single-product subscriptions are only available via the old Redshift website.
That changes on 31 August, when multi-host Redshift subscriptions will become available in the Maxon store, and the existing individual Cinema 4D-only subscription will be removed.
No changes announced for Cinema 4D or other Maxon software
The news makes Redshift the first product that Maxon itself has made subscription-only.
While the firm has moved heavily towards subscriptions in recent years, de-emphasising other options in its online store, perpetual licences of Cinema 4D and its other tools are still available.
So far, Maxon hasn't announced any plans to change that, which would mean that the upcoming version 25 of Cinema 4D, expected this fall, will be available as a paid upgrade for users with perpetual licences.

Updated 31 August 2021: Maxon has introduced its new subscription plans and discontinued perpetual licences of Redshift, formerly priced at $500 for a node-locked licence; $600 for a floating licence.
At $45/month or $264/year, the price of Redshift subscriptions is described as "comparable" to the old maintenance agreements, which cost $250/year per node-locked licence, or $300/year per floating licence.
Teams plans, which include training, support and an online licence-management dashboard, cost $299/year.
Perpetual licence users with existing annual maintenance agreements can renew them until 31 August 2023.
The old Redshift website is now offline, with links redirecting to the main Maxon website.

Pricing and system requirements
Redshift is available for Windows 7+, Linux and macOS 11.3+. The current release is Redshift 3.0.54.
The integration plugins are compatible with 3ds Max 2014+, Blender 2.83+, Cinema 4D R17+, Houdini 17.0+ (18.0+ on macOS), Katana 3.0v1+ and Maya 2014+ (2016.5+ on macOS).
The software is now available rental-only, with individual subscriptions costing $45/month or $264/year.

Read Maxon's online FAQs about making Redshift subscription-only