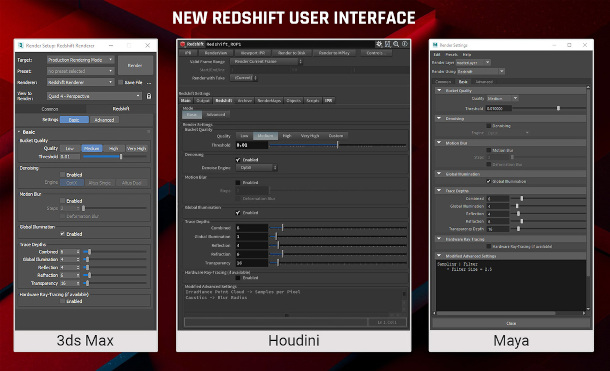 Maxon has released Redshift 3.0.51, the latest version of its GPU production renderer for DCC applications including 3ds Max, Blender, Cinema 4D, Houdini and Maya.
The update introduces Redshift Easy, a new UI design with Basic and Advanced modes, intended to simplify workflow for new users, plus a new Scalar Ramp shader.
Blender users get support for OSL shaders, UDIM textures and Blender's classic UV grid.
All uses: new Redshift Easy UI design and Scalar Ramp shader
The main change in Redshift 3.0.51 is Redshift Easy: a new interface design intended to simplify workflow.
New users get Basic mode, which presents only a simplified set of core render settings. Existing users can switch to Advanced mode to access the full range of settings.
In addition, the update adds a new Scalar Ramp shader. It functions like a standard colour ramp, but with only a single value, with suggested uses including remapping greyscale texture maps.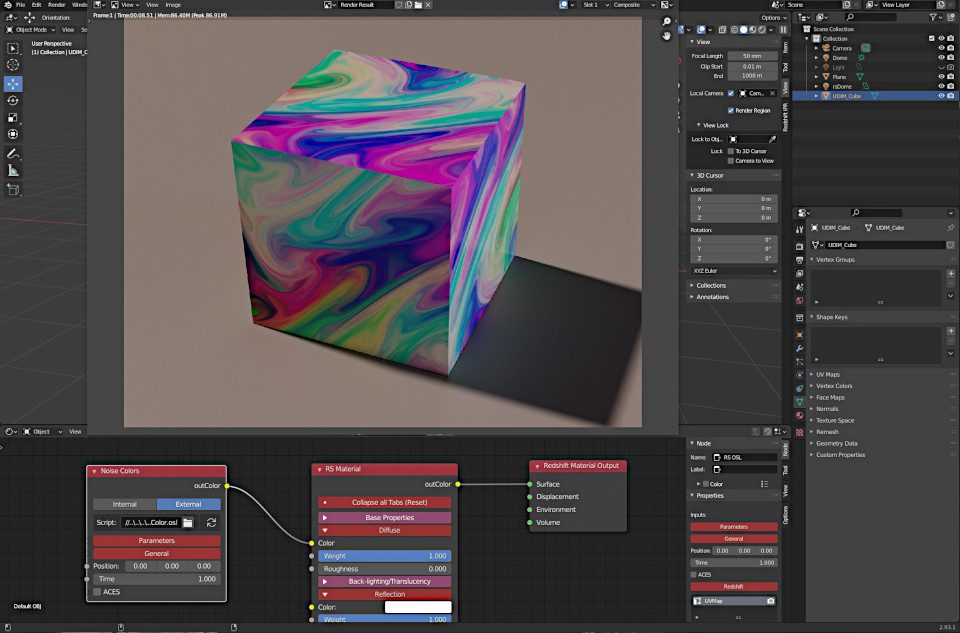 Blender: support for OSL shaders and UDIM textures
Redshift's new Blender integration plugin also gets a sizeable update.
The 3.0.51 release adds support for OSL shaders, UDIM textures, Blender's native Generated image – the "classic UV grid" – and the use of image sequences as textures.
The updates to the other plugins are primarily bugfixes. You can find a full list of changes here.
Pricing and system requirements
Redshift 3.0.51 is available for Windows 7+, Linux and macOS 11.3+. It costs $500 for a node-locked licence; $600 for a floating licence, although the software goes subscription-only later this month.
On Windows and Linux, it uses the CUDA and OptiX APIs, so you will need a compatible Nvidia GPU. On macOS, it uses the Metal API, and supports both AMD and Apple Silicon processors.
The renderer's integration plugins are compatible with 3ds Max 2014+, Blender 2.83+, Cinema 4D R18+, Houdini 17.0+ (18.0+ on macOS), Katana 3.0v1+ and Maya 2014+ (2016.5+ on macOS).
See an overview of the new features in Redshift 3.0.51 on the software's Trello board
Visit the Redshift product website
Tags: 3ds max, AMD, Apple Silicon, Blender, Cinema 4D, CUDA, download link, GUI, Houdini, image sequence, integration plugin, Katana, M1, Maxon, Maya, Metal, new features, NVIDIA, OSL, price, Redshift, Redshift 3.0.51, Redshift Easy, Scalar Ramp shader, subscription only, system requirements, UDIM, UI design, UV grid