Friday, June 30th, 2023

Posted by Jim Thacker
Pixar ships RenderMan 25.2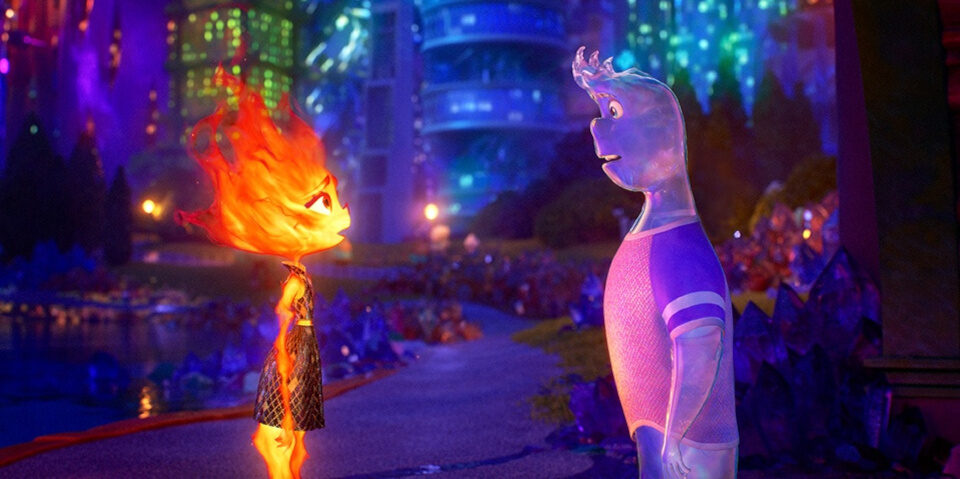 A still from Pixar's animated feature Elemental, used as a marketing image for RenderMan 25.2.

Originally posted on 2 June 2023, and updated with details of RenderMan 23.2.
Pixar has updated RenderMan, its VFX and animation production renderer.
RenderMan 25.1, released in early June, introduced full support for the software's new AI denoiser within hybrid render engine RenderMan XPU, and updated the MaterialX Lama and Stylized Looks toolsets.
RenderMan 25.2 adds two new compositing modes for Stylized Looks.
The integration plugins for Blender, Houdini, Katana and Maya have all also been updated, as has the free edition, Non-Commercial RenderMan.
Ongoing updates to the new Denoiser, RenderMan XPU, MaterialX Lama and Stylized Looks
RenderMan 25 itself was released less than two months before 25.1, so while the release notes feature longish list of changes, they are all officially described as 'minor enhancements and fixes'.
Key changes include updates to the new AI denoiser, which now supports denoising arbitrary AOVs, and which is now fully supported by RenderMan XPU, the software's hybrid CPU/GPU render engine.
The update also improves the stability and performance of volume rendering in XPU.
There are also further updates to other new toolsets, with new control parmeters for material system MaterialX Lama, and workflow improvements to NPR toolset Stylized Looks.
Updated 30 June 2023: RenderMan 25.2 adds two new compositing modes to Stylized Looks: Compositing and Screen.
In addition, RenderMan now supports Python 3.10, as set out in the current specification for the VFX Reference Platform, although overall, the software is still on the CY2021 spec.
Pricing and availability
RenderMan 25.2 is available for Windows 10, CentOS/RHEL 7.2+ Linux and macOS 10.14+. The plugins are compatible with Blender 2.93/3.0+, Houdini 18.5+, Katana 4.0+ and Maya 2020-2023, plus Mari 4.5+.
New node-locked or floating licences cost $595. There is also a free edition, Non-Commercial RenderMan (NCR), which has also been updated to version 25.2.

Read a full list of new features in RenderMan in the online release notes
Download the free non-commercial version of RenderMan 25.2 (Registration required)