Friday, May 28th, 2021

Posted by Jim Thacker
D5 Render 1.9 ships

Originally posted on 27 May 2020. Click here to jump to news of the 1.9 update.
Chinese developer Dimension 5 has shipped D5 Render, its hotly tipped RTX-accelerated GPU renderer.
The commercial release comes after several months in public beta, during which time the software created a considerable buzz in the architectural visualization community.
The community edition of the software, intended for personal and educational use, remains free; the commercial version now costs $480, including free updates for a "lifetime".
Version 1.6 of the software also adds support for keyframe animation.
A promising RTX-accelerated ray tracing renderer
D5 Render generated a buzz when the original demo video was released at the end of last year.
The DirectX-based GPU renderer, which makes use of Nvidia's RTX platform for hardware-accelerated ray tracing, generates interactive previews and final-quality visualisations of architectural scenes.
Although it's a completely new tool, Nvidia thought it significant enough to include in a blog post rounding up RTX-powered creative apps, alongside Unreal Engine, KeyShot and Redshift.

Import FBX files or 3ds Max scenes and light and render them in near-real time
D5 Render offers a basic range of scene layout and rendering options, controlled by a slider-driven interface.
Users can import models as FBX files or in SketchUp's SKP format, apply PBR materials, and assign HDR sky lights, photometric lights and LUTs in HDR, IES and CUBE formats.
A separate free D5 Converter plugin makes it possible to import 3ds Max scenes.
Rendering features include an automatic exposure system, depth of field selection, camera clipping, and support for volumetric effects like environment fog.
Users can tonemap rendered output, or adjust the white balance and colour balance inside D5 Render itself; or export ambient occlusion, material ID and reflection passes for use in external compositing software.
Still images can be rendered at a resolution of up to 8K.
Most importantly, D5 Render is fast: Dimension 5's demo videos show materials and lighting updating in the viewport in near-real time when changes are made to a scene.
However, it is still early in development: this thread on the D5 Render Forum lists some of the current limitations: key feature requests include UI support for Hi-DPI monitors, light instancing and object soloing.
New in version 1.6: new keyframe animation system, new 'D5 Passport' for commercial use
With D5 Render 1.6, released earlier this week, the software officially moves out of public beta, and becomes a commercial product.
The community edition, intended for "individual usage and educational purpose[s]" remains free.
There doesn't seem to be a EULA restricting its use for professional work, but clearly for commercial projects, the intention is that you buy the new 'D5 Passport'.
It costs $480 and provides access to "exclusive updates and free assets for [a] lifetime".
New features in version 1.6 available to everyone include the keyframe animation system, intended for simple move/scale/rotate translations of scene objects.
Passport holders can render video at resolutions of up to 4K.
On top of D5 Render's free built-in library of materials, LUTs and HDRIs, Passport holders will get access to a set of 3D plants, characters and vehicle models.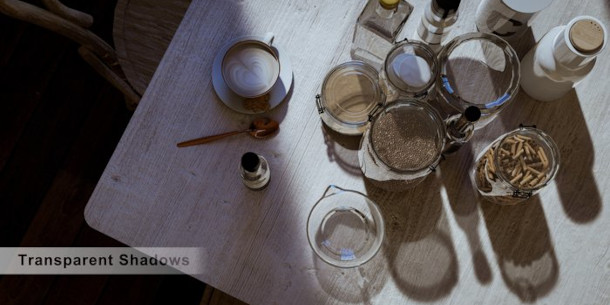 Updated 16 July 2020: Dimension 5 has released D5 Render 1.6.1.
The update adds a new object scattering system, plus support for transparent shadows in renders, and support for volumetric fog and multiple light bounces in rendered reflections.

Updated 19 October 2020: Dimension 5 has released D5 Render 1.7.
The update adds a render queue, making it possible to line up multiple render jobs and have the software process them in the background.
Other new features include a video material, for using videos as animated textures; six new preset orthogonal camera views; and the option to overlay a 3×3 grid on the viewport as a composition guide.
In addition, there are new integration plugins for ArchiCAD, SketchUp and Revit, while Rhino users can import their scenes directly into D5 Render.
Since we last wrote about the software, Dimension 5 has also released a Blender integration plugin.

Updated 2 February 2021: Dimension 5 has released D5 Render 1.8.
It's a varied update, with new features including a neat option to have the software set the angle of the Sun light automatically based on the position of the brightest spot in a scene's HDRI map.
Other changes include support for ambient occlusion maps in many key materials, a new lens flare post effect, and new camera animation controls for camera speed and Z-axis rotation.
The integration plugins for DCC applications have also been updated, with the 3ds Max plugin now supporting live linking for models, materials, camera positions and V-Ray lights.
Dimension 5 has also added a new built-in library of dynamic particle materials mimicking fire, smoke and dust; and a separate announcement, 279 new 3D plant models.

Updated 28 May 2021: Dimension 5 has released D5 Render 1.9.
The update adds Geo&Sky, a new physical sky system, making it possible to light scenes automatically to match a given latitude and time of day in the real world.
There is also a new two-sided material for foliage, and the option to adjust the colours of 3D plants: 412 more of which have now been added to the accompanying asset libraries.
In addition, there are new controls for Point Lights, Spotlights and emissive materials, and a lot of performance and workflow improvements. You can find a full list of changes in this forum thread.
Pricing and system requirements
D5 Render is available for Windows 10. It requires a current-generation Nvidia RTX GPU or a compatible GeForce GTX card: Dimension 5 recommends a GeForce GTX 1060 or higher.
The D5 converter plugin for Max is compatible with 3ds Max 2017+. The other integrations support ArchiCAD 21+, Blender 2.82+, Revit 2017+, Rhino 6.5+ and SketchUp 2017+.
The software is free for personal and educational use; the Pro edition costs $480.

Read more about D5 Render on Dimension 5's website
Watch video tutorials on using D5 Render of the software's YouTube channel