Friday, March 27th, 2020

Posted by Jim Thacker
Mercenaries Engineering releases Guerilla 2.2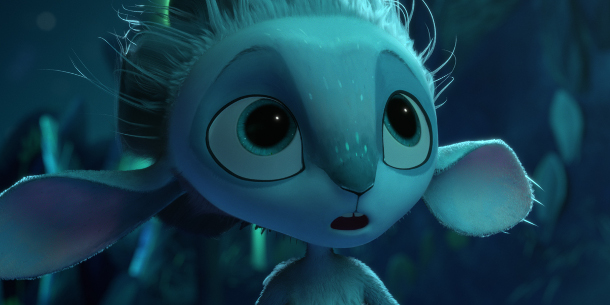 Rendered in Guerilla: a still from French animated feature Mune. 2017's Guerilla 2.0 release updated the core path tracing engine used in both Guerilla Render and look dev tool Guerilla Station.

Originally posted on 22 December 2017. Scroll down for news of the 2.2 update.
Mercenaries Engineering has released Guerilla 2.0: the latest version of its suite of production tools for lighting, look development, scene assembly and rendering.
The update overhauls Guerilla's core path tracing engine, improving performance on complex scenes, and adds support for interactive rendering and light path expressions.
A heavyweight renderer for movie effects and feature animation
Since we last wrote about Guerilla, the product has been rebranded as two separate tools: command-line renderer Guerilla Render and standalone look development tool Guerilla Station.
However, the main selling point is the same: Guerilla is intended as a heavy-duty scene assembly and rendering solution for VFX and feature animation, capable of handling complex production assets.
The software has been used on a range of commercial projects, including Total Recall, Resident Evil: Retribution and animated features Leap! and The Little Prince.
New features in the core path tracing engine used by both apps
Guerilla 2.0 overhauls Guerilla Render's core path tracing engine, also embedded in Guerilla Station.
New functionality includes adaptive sampling, intended to improve performance and visual consistency by stopping sampling simple parts of the image earlier in order to focus effort on more complex areas.
The update also introduces bidirectional path tracing and Russian roulette path termination for bounced light – again, both of which should improve performance and visual quality, particularly in interior scenes.
New artist features include interactive rendering – both the render view and the viewports can now be switched to interactive ray tracing, with the preview restarting whenever the scene is updated.
Guerilla also now supports Light Path Expressions via Open Shading Language, making it possible to generate AOVs representing a much wider range of light contributions than before.
The latest Guerilla Render and Guerilla Station showreel. Recent projects on which the tools have been used include The Yard VFX's work for Ford v Ferrari and On Animation Studios' work on Playmobil: The Movie.

Updated 25 March 2019: Mercenaries Engineering has released Guerilla 2.2.
The update adds a number of significant pipeline features, including full OpenColorIO colour management, USD import, and experimental support for Light Path Expressions in OpenEXR/Id output.
New shading features include a new brute force hair and fur shader, continuous level-of-detail transitions from bump mapping to material roughness, and parametric Bokeh shapes.
Mercenaries Engineering has also integrated Open Image Denoise, Intel's increasingly popular CPU-based render denoiser, into Guerilla, alongside the existing Bayesian Collaborative Denoiser.
The previous 2.1 update focused on performance and stability, reducing memory use for instances, making it possible to merge geometry on the fly, and adding an aynchronous OpenGL view to avoid UI freezes.
Pricing and availability
Guerilla 2.2 is available for 64-bit Windows and Linux. New Guerilla Render nodes cost €700 (around $760), while Guerilla Station costs €2,000 (around $2,160). Integration plugins are available for 3ds Max and Maya.
You can also download one licence of either product free, which may be used in commercial work.

Read a full list of new features in Guerilla 2.0 to 2.2 on Mercenaries Engineering's website