Originally posted on 23 December 2016. Scroll down for news of the final release.
AMD has unveiled Radeon ProRender for Blender: a new version of its free physically accurate, GPU-based renderer for the popular open-source 3D modelling and animation software.
The company hasn't announced a release date for the new plugin, which is mentioned in a blog post on the official release of the Maya version of the software.
An open-source, OpenCL-based unbiased path tracing renderer
Originally named FireRender, Radeon ProRender is an unbiased path tracing renderer with the standard basic set of features you would expect.
It's GPU-accelerated, and being based on OpenCL, should be compatible with any manufacturer's hardware.
Plugin versions are currently available for 3ds Max, Maya, and SolidWorks in beta. The technology is being incorporated natively into the upcoming Rhino 6, and "over several release cycles" of Cinema 4D.
Can Radeon ProRender outperform Blender's native Cycles engine?
AMD's blog post doesn't go into detail about the Blender version of ProRender, beyond the fact that it will also be a plugin, will be integrated into Blender's viewport, and will come with its own material library.
However, as an open-source renderer based around open standards, it seems a natural fit for Blender.
The real question is whether ProRender will offer the feature set and performance required to persuade users to switch from Cycles, Blender's existing – and well-established – GPU-based unbiased path tracer.
Cycles also supports OpenCL, although as the online documentation makes clear, it's still something of a second-class citizen compared to Nvidia's proprietary CUDA API.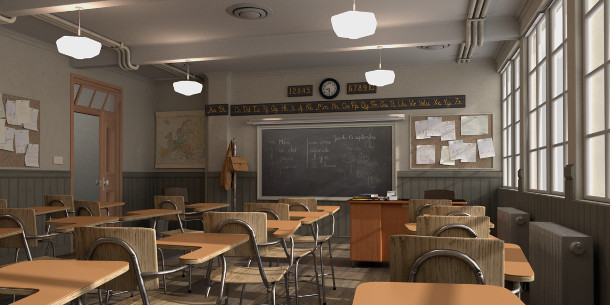 Updated 29 June 2017: AMD has released Radeon ProRender for Blender. You can read a full list of features via the link below, but highlights include support for volumetrics, displacement, caustics and tonemapping.
The renderer is integrated into the Blender viewport, so changes to a scene update in real time. Batch and background rendering are also supported, and it's possible to pause and resume renders.
The accompanying materials library is compatible with the 3ds Max and Maya editions of the software, and the shaders are editable within Blender.
The plugin also imports scanned materials in X-Rite's AxF format, also supported in Iray and Maxwell.
Availability and system requirements
Radeon ProRender for Blender is compatible with Blender 2.78 on 64-bit Windows 7+ and Ubuntu 16.04.2 Linux. There's no macOS support, but users should "stay tuned" for other Linux distros.
According to the AMD website, AMD GPUs are "recommended" for GPU acceleration. You can use any Intel or Nvidia card that supports OpenCL 1.2, but only if you're running Windows 10.

Read more about Radeon ProRender for Blender in AMD's release announcement
Download Radeon ProRender for Blender
Tags: 3ds max, AMD, AxF, background rendering, batch rendering, Blender, caustics, Cinema 4D, CUDA, displacement, download, Featured Articles, free, GPU-accelerated, GPU-based, interactive, Linux, Maya, OpenCL, path tracing, plugin, Radeon ProRender, Radeon ProRender for Blender, real time, release date, renderer, Rhino, Solidworks, tonemapping, unbiased, viewport integration, volumetrics, Windows