Originally posted on 5 May 2020. Scroll down for news of the commercial release.
Last week, Chaos Group released V-Ray 5 for 3ds Max, the next major version of the production renderer – and the first of the next generation of updates to the V-Ray product family – as a free public beta.
With the world operating under coronavirus conditions, it arrived with relatively little fanfare: aside from the teaser video above, Chaos Group's website only provides a brief summary of the main features.
However, there's already a lot more in the release, so we've trawled through the threads on the beta forum and the work-in-progress online documentation to pick out 10 key features in V-Ray 5.
They range from headline changes like built-in compositing and a Corona Renderer-style Light Mix system in the V-Ray Frame Buffer to hidden gems like ACEScg and MikkTSpace support.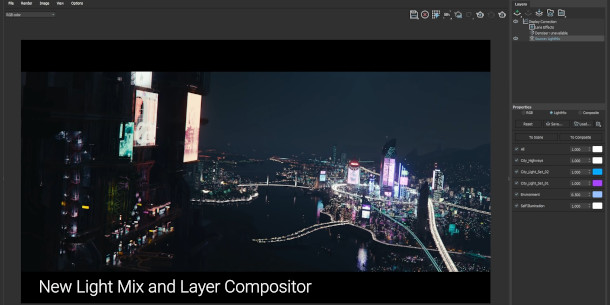 1. Built-in layer-based compositing in the new V-Ray Frame Buffer
The major change in V-Ray 5 for 3ds Max is undoubtedly VFB2, the rework of the V-Ray Frame Buffer (VFB): the native display window for V-Ray renders.
Although it was already possible to colour-correct renders in the buffer, or apply simple post effects, V-Ray 5 gives the VFB its own integrated layer-based compositing system.
It's currently a work in progress: you can find a list of features not yet supported in this thread, and Chaos Group CTO Vlado Koylazov has said that he "expects a fair amount of grumbling" until the UX is finalised.
However, the new functionality should make it possible to do straightforward finishing work on renders directly within V-Ray, rather than having to export images to an external application like Photoshop.
2. A Corona Renderer-style Light Mix system for relighting renders
While the new Light Mix system is also part of the reworking of the V-Ray Frame Buffer, it's such a commonly user-requested feature that it deserves an entry in its own right.
Like its counterpart in Corona Renderer, V-Ray's sister application, it enables users to relight images without re-rendering, adjusting the colour and intensity of individual lights in the VFB.
Light Mix automatically generates light selects for each lighting component in a scene, so enabling it will increase initial render times.
However, in production – and in most personal workflows – the time saved by reducing the need for subsequent test renders should more than outweigh that initial hit.
Updated 15 May 2020: Chaos Group now has a blog post explaining how to use Light Mix.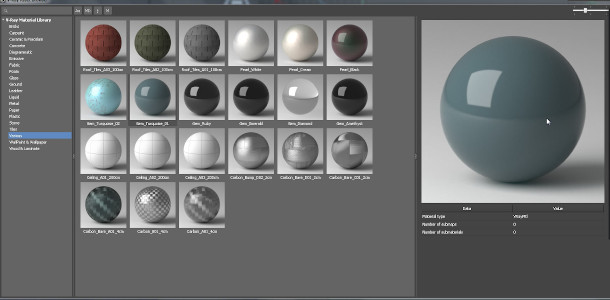 3. Over 500 readymade materials, plus a built-in material browser
V-Ray 5 also comes with a new library of "over 500" readymade materials including metals, glass and wood.
Chaos Group describes it as a "good starting point" for scenes rather than a complete solution, but users can add their own materials: the firm is working on a tool to generate thumbnails of new materials automatically.
The library also comes with its own asset browser, based on the VFX-industry-standard Qt framework.
Qt is only included with 3ds Max 2018 and above, but users of older versions of the software can still use the library materials by adding the files manually to the Material Editor.
4. New native, more visually accurate material preview
In addition, V-Ray 5 replaces the material preview swatches in 3ds Max's native Material Editor with V-Ray-rendered versions, reducing visual differences between the previews and final renders.
According to this thread on the beta forum, the new swatches use V-Ray's irradiance map GI engine for speed of rendering, which may result in some artefacts with self-illuminated materials.
However, it is possible to disable the feature with an environment variable if you want the old previews.
5. New Coat and Sheen layers in the standard V-Ray Material
The release also adds a number of new features to V-Ray's material system, including new Coat and Sheen parameters in the standard V-Ray material.
Coat makes it possible to mimic the look of surface coatings like varnish directly in VRayMtl, rather than having to create them via V-Ray's Blend Material.
As well as being simpler to set up, the new system is "way faster to render" than the current method.
Sheen is intended to "make fabric-like materials within a couple of clicks", and mimics the effect of surface light scattering by micro-fibres in real-world cloth.
In addition, the release adds VRayCarPaintMtl2, an alternative to V-Ray's existing car paint material, described as having "more precise flakes filtering and reduced memory usage".
6. Simple presets to speed up VRayMtl and VRayHairNextMtl set-ups
Both VRayMtl and VRayHairNextMtl, the new hair material introduced in V-Ray Next, now come with presets – in the case of VRayMtl, mimicking common real-world materials like "aluminium, chrome [and] glass".
According to this thread, the presets, which are designed for "general-use cases" or as a starting point for custom materials, are based on recent research papers, and use parameter values only.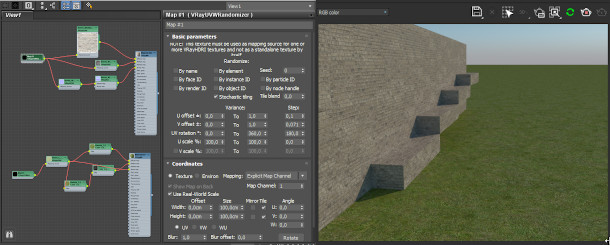 7. New texture randomisation options
V-Ray 5 also introduces new ways to generate automatic material variations across objects in a scene, reducing the need to adjust the parameters of each object by hand.
VRayMultiSubTex, V-Ray's existing multi sub-object map, gets new options to randomise hue, saturation and gamma; and new options to assign random colours based on material ID, object ID or element.
The update also introduces VRayUVWRandomizer, a new map for applying random offset, rotation and scale to textures.
It can be used as an input for VRayTriplanarTex or VRayBitmap – the new, more descriptive name for VRayHDRI – and can be assigned either to different objects, or to a single object with different face IDs.
VRayUVWRandomizer also supports stochastic texture tiling, reducing visible repeats when textures are tiled automatically across large areas in a scene, as shown in the image above.
8. New pipeline features: support for ACEScg and MikkTSpace
New pipeline features include the option to render directly in the ACEScg colour space used by the VFX-industry-standard Academy Color Encoding System (ACES).
You can find more information about ACEScg in Chaos Group's FAQs document from the work-in-progress implementation in V-Ray Next Update 3.
The key change in V-Ray 5 is that the VFB detects the current renderer colour space and automatically converts from ACEScg to sRGB for display, without the need for an OpenColorIO configuration.
For games work, V-Ray 5 also now supports MikkTSpace tangent space for normal maps.
MikkTSpace is used as the default tangent space in many game engines, including Unreal Engine and Unity, and was supported natively in 3ds Max itself earlier this year in 3ds Max 2021.
9. Out-of-core rendering makes it possible to render larger scenes in V-Ray GPU
V-Ray 5 also includes several changes to V-Ray GPU, the software's GPU-capable render engine.
The most significant is support for out-of-core rendering, which makes it possible to render scenes larger than will fit in a GPU's graphics memory without the speed hit that this normally entails.
The initial implementation is a work in progress, and supports geometry only: it won't work with shader effects like curvature, rounded corners or dirt.
In addition, it doesn't currently support the new RTX engine added in V-Ray Next Update 3, which makes it possible to use the RT cores in current-gen Nvidia GPUs to accelerate ray tracing.
10. Other new V-Ray GPU features: support for OSL shaders, the Cellular map and BerconTiles
The update also further closes the gap between V-Ray GPU and the standard V-Ray render engine, reducing the list of features not yet supported in V-Ray GPU.
New additions in this release include support for OSL shaders, V-Ray's Cellular map, and the BerconTiles and BerconWood procedural maps from popular 3ds Max texture plugin BerconMaps.
Other new V-Ray GPU features listed in the changelog include "support for 2D displacement": presumably along the lines of the faster 2.5D displacement system introduced in Corona Renderer 5.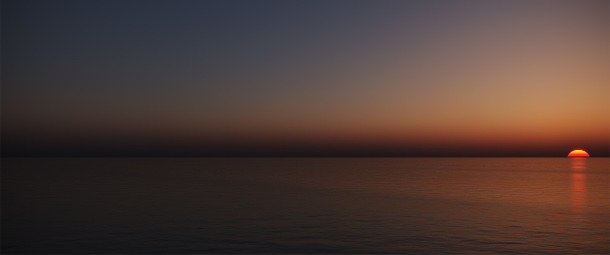 And there's more…
V-Ray 5 also introduces a number of smaller features and performance improvements – you can find a summary list via the link below – and Chaos Group is adding more as the beta progresses.
One feature not listed in the changelog, but confirmed for V-Ray 5, is an improved sun and sky system based on the one due in Corona Renderer 6 later this month.
It generates more accurate sky lighting when the sun is near the horizon, as shown in the image above.

Updated 29 May 2020: Chaos Group has released V-Ray 5 for 3ds Max Beta 2, which makes the new sun and sky system available in the public release.
The update also adds further features to the VFB, including support for filmic tonemapping and background colour correction, while LightMix gets an option to solo individual lights.
Other changes include support for Light Path Expressions through VRayLightSelect; and blue noise sampling in the DMC sampler, intended to cut the number of samples required to render a noise-free image.
Workflow improvements include the option to export only parts of a scene when generating a .vrscene file, and support for the Alembic file format's IParticleObjExt interface, making it possible to use particles generated in other DCC applications as instancing sources within V-Ray.

Updated 16 June 2020: V-Ray 5 is now shipping.
The commercial release adds a few extra features, the most significant probably being new controls for generating procedural streaks of dirt in the V-Ray Dirt material.

Pricing and system requirements
V-Ray 5 for 3ds Max is available for 3ds Max 2016+, running on Windows 8.1+.
Pricing remains unchanged from V-Ray Next, with a perpetual workstation licence and one render node priced at $1,180. Rental costs $80/month or $470/year.

Read an overview of the new features in V-Ray 5 for 3ds Max on Chaos Group's website
Read a full list of new features in V-Ray 5 for 3ds Max in the online documentation
Tags: 10 key features in V-Ray 5, 3ds max, Academy Colour Encoding System, ACES, ACEScg, arch viz, architectural visualization, asset browser, Bercon Maps, BerconTiles, BerconWood, beta, car paint material, Cellular map, Chaos Group, Coat, color space, compositing, Corona Renderer, Corona Renderer 5, Corona Renderer 6, download, Forest Pack, free, game art, game development, GPU rendering, key features, Light Mix, Light Select, LightMix, material, material browser, material library, material preset, material preview, Mikk tangent space, mikkt, MikkTSpace, MultiScatter, new features, Open Shading Language, OSL, out of core rendering, Phoenix FD, plugin, price, public beta, Qt, RailClone, randomize texture, relighting, renderer, rendering, RTX acceleration, sheen, sRGB, stochastic texture tiling, system requirements, texture variation, top 10 features, V-Ray, V-Ray 5, V-Ray 5 for 3ds Max, V-Ray Blend material, V-Ray Frame Buffer, V-Ray GPU, V-Ray Hair material, V-Ray Material, V-Ray Next, VFB, VFB 2, vfx, visual effects, VRayBitmap, VRayBlendMtl, VRayCarPaintMtl2, VRayHairNextMtl, VRayHDRI, VRayMtl, VRayMultiSubTex, VRayTriplanarTex, VRayUVWRandomizer