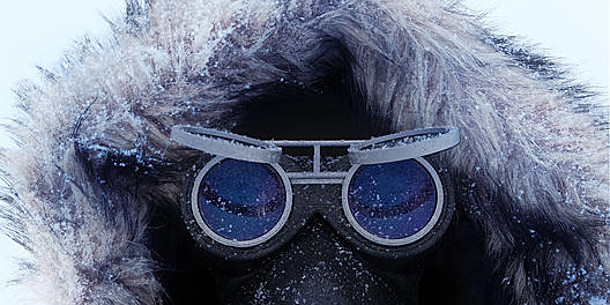 An image created by LuxRender user B.Y.O.B., used to demonstrate the renderer's new OpenCL microkernel architecture. The goggles rendered at 3,264 x 4,326px in 5 minutes on an AMD Radeon HD 7970 GPU.
Originally posted on 23 June 2015. Scroll down for details of the official release.
The LuxRender team have posted the first release candidate build for version 1.5 of the open-source renderer, improving OpenCL performance and adding support for Intel's Embree CPU raytracing technology.
The update also introduces a new biased path tracing engine in addition to LuxRender's existing physically based rendering modes, and adds support for render passes.
LuxRender for beginners
An open-source renderer with plugins for a range of 3D applications, including 3ds Max, Blender, Cinema 4D, Maya and Softimage, LuxRender has been developed since 2007, hitting an official 1.0 release in 2012.
The software got an unexpected publicity boost when Adobe used it for its #3DPhotoMagic demo last year, which showed a 3D model being dragged and dropped onto a photo and lit and rendered to match in real time.
Raw performance improvements
One key change in version 1.5 is that LuxRender's OpenCL engine now uses a microkernel architecture to "[make] it possible to compile and render the most complex scenes imaginable on AMD and Nvidia [GPUs]".
Performance looks pretty good: the mask and goggles in the image above rendered at 3,264 x 4,326px in five minutes on an AMD Radeon HD 7970 GPU – the jacket and hood were added in Photoshop.
In addition, support for Embree, Intel's collection of high-performance raytracing kernels, has been implemented, making raytracing "20-50% faster" than with LuxRender's existing QBVH accelerator.
New biased path tracer, support for AOVs
Other major additions include a new Biased Path engine, previously only avaiable in a branch of the code, providing faster results with direct user control over the tradeoff between render speed and accuracy.
The renderer also now supports a range of standard Arbitrary Output Variables, including alpha, depth and material ID, making it much more useful in a conventional pass-based compositing pipeline.
Other new features include arbitrary clipping planes; a new laser light source; a 'Pointiness' material attribute based on surface curvature, and useful for simulating edge wear; and a Strands shape for hair and fur.
Improved Blender export plugin, new 3ds Max exporter in development
Users of Blender export plugin LuxBlend get an additional set of new features, including support for LuxRender as a viewport renderer within Blender, and an increase in mesh export speed of "around 16 times".
Development work has also started on 'LuxMax': a new equivalent plugin for 3ds Max.
Updated 3 September: LuxRender 1.5 has been released officially for Windows, Linux and Mac OS X. Import plugins for compatible 3D applications can also be downloaded via the link below.
Read a full list of new features in LuxRender 1.5
Download LuxRender 1.5 and its import plugins
Tags: 3ds max, biased path tracer, Blender, clipping plane, Embree, exporter, free, fur, GPU-accelerated, hair, Intel, LuxBlend, LuxMax, LuxRender, LuxRender 1.5, microkernel, new features, open source, OpenCL, performance, physically accurate, plugin, pointiness, raytracing, RC1, release candidate, render passes, renderer, speed, Strand Shape, unbiased