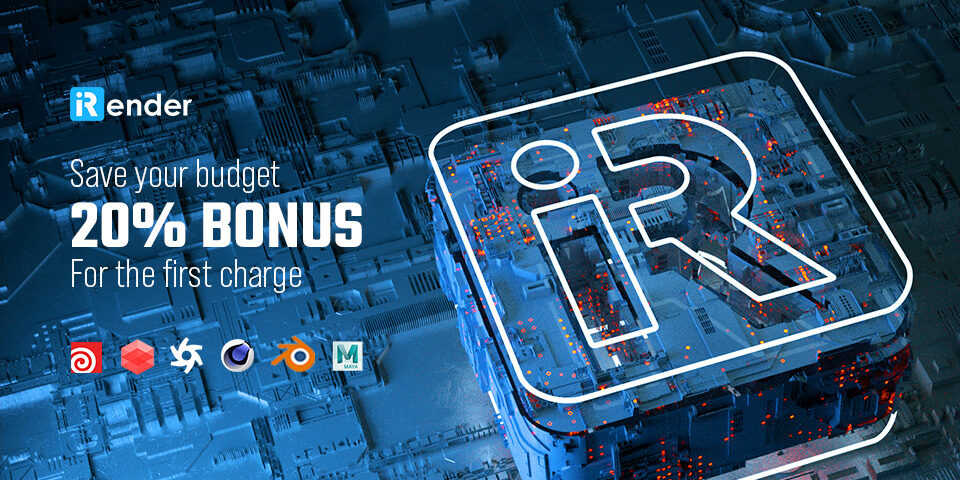 [Sponsored] Have you ever wanted a cloud rendering service for your Redshift projects where you could edit or modify anything according to your clients' requests? iRender explains how its GPU-accelerated servers provide total control over your rendering pipeline, and why its other features will exceed your expectations.

As the world's first fully GPU-accelerated biased renderer, Redshift is fast. But to produce their images and animations even faster, many users rely on render farms. And what could be more convenient that a farm that can help you to render and carry out other 3D production processes in real time – a farm like iRender?
What makes iRender different from other render farms?
iRender is a professional GPU-accelerated cloud rendering service provider optimised for visual effects and general computer graphics work. It has over 30,000 customers, and is included in many lists of the world's best render farms, including CGDirector, InspirationTuts, All3DP, Radarrender and Vfxrendering.
Under iRender's IaaS (Infrastructure-as-a-Service) model, users connect to its servers remotely, install any software, render engines and plugins or add-ons that they want (this only needs to be done once), and control the entire rendering process completely, just as if they were using their own local computers.
Being able to control iRender's servers fully brings a range of benefits, including:
Being able to freely set up your environment and pipeline
Being able to install any software or version of Redshift you need
Access to the latest hardware, like state-of-the-art GeForce RTX 3090 GPUs connected with NVLink
Beneficial features for an easy and cost-effective workflow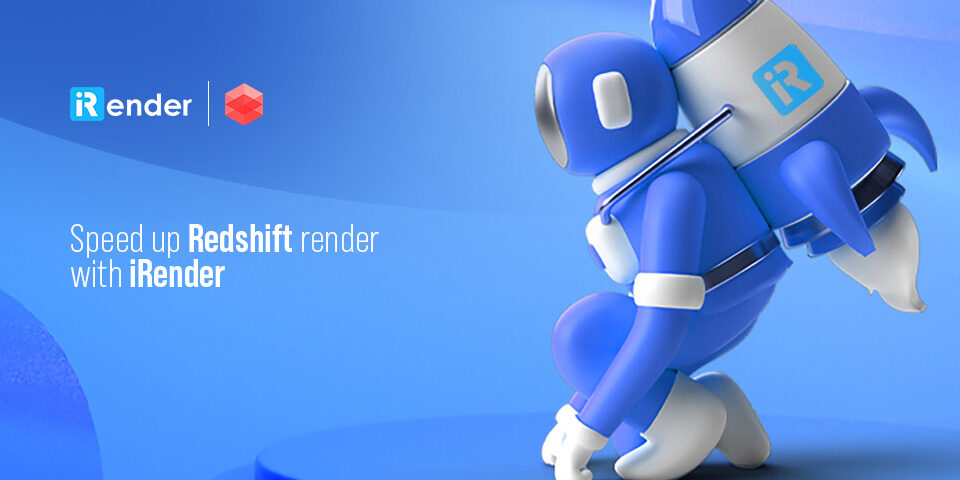 iRender – a fantastic Redshift render farm
Let's see why iRender is one of the best cloud rendering services for Redshift users.
Use any version of Redshift, and any host software
iRender supports any version of Redshift, on both CPU and GPU. The most popular host applications for Cinema 4D, Houdini, and Maya, but iRender supports all of the same applications and plugins as Redshift.
If you use a custom pipeline with a lot of plugins, add-ons or proprietary tools, iRender is the right place for you. You can consider its remote server your second workstation.
Access to iRender's most powerful rig: 8x GeForce RTX 3090 GPUs
Redshift can run on up to eight GPUs at a time. For multi-GPU rendering, iRender provides powerful render nodes with between two and eight GeForce RTX 3090 GPUs. For maximum rendering speed, you can access its most powerful rig, with eight RTX 3090s, but you can also select other packages with two, four or six RTX 3090s and switch between them without having to reinstall your software, or transfer your data.
Recently, Redshift has begun to support CPU rendering for Cinema 4D. Because of iRender's versatility, you can also render with Redshift CPU, using the AMD Ryzen Threadripper PRO 3955WX.
Built using AMD's 7nm Zen 2 core architecture with a sWRX8 socket, the Threadripper PRO 3955WX processor is designed to deliver exceptional performance for professionals such as artists, architects, engineers and data scientists. Featuring 16 cores and 32 threads with a 3.9GHz base clock frequency, 4.3GHz boost frequency and 64MB of L3 cache, it significantly reduces rendering times for 8K videos, high-resolution photos and 3D models.
As well as letting you render faster with Redshift GPU, a faster CPU will extract mesh data, load textures and prepare scene data more quickly.

More benefits for Prime users
In addition, iRender offers special benefits for its Prime customers: free Redshift floating licenses to use on iRender servers. A Redshift subscription normally costs $45/month, but users who buy enough render credits to become Prime customers will be able to use Redshift licenses without usage or maintenance costs.
But wait, there's more…
Apart from support for any version of Redshift and any host software, free Redshift licenses, and top-notch hardware, iRender has many other benefits:
NVLink for large and complex scenes
If 24GB of VRAM is not enough for your scene, you can use NVLink to access more memory. You can always request a NVLink Bridge on iRender's dual GeForce RTX 3090 servers.
Extra services available on request
iRender provides extra services like changing packages without having to reinstall your data, expanding your image thresholds or storage capacity, and cloning to duplicate your working images. You can chat with iRender's support staff via the chat box on its website for instructions on how to do this.
Multiple ways to transfer your data:
iRender offers various ways to transfer data to its remote servers. Its powerful file transfer tools, iRender Drive and GPUHub Sync, offer high transfer speeds, large data capacities, and are completely free to use. You can transfer data to iRender Drive or GPUHub Sync at any time without connecting to the server, and the data will be automatically synchronized to the Z: drive inside the server, ready for you to use.
Or you can use your own third-party transfer tools like Dropbox, Google Drive, OneDrive or WeTransfer. iRender's remote servers have internet access, so you can access other websites to transfer your files.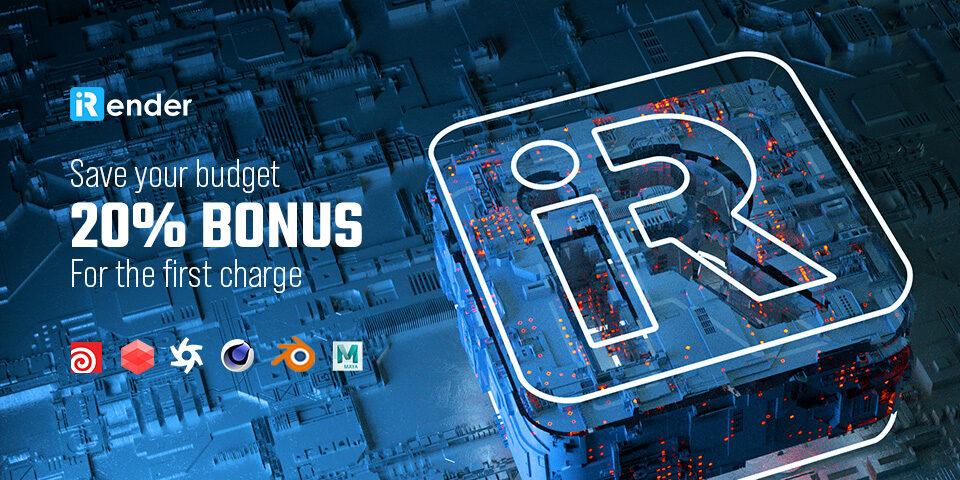 Flexible prices
As well as hourly rental rates, you can save from 10% to 20% with iRender's fixed rental feature. For those who are in need of a server for more than a day, or have extremely large projects, iRender advises choosing a daily, weekly or monthly rental package.
The discount is attractive (up to 10% for daily packages, 20% on weekly and monthly packages), and you don't have to worry about overcharging if you forget to shut down the server.
Real human 24/7 support service
iRender's support staff are all real humans who can help you to handle problems quickly and effectively, saving you time and money.
Register for an iRender account and test iRender's servers for yourself
Tags: 3ds max, Advertorial, arch viz, Blender, Cinema 4D, cloud rendering, CPU rendering, GPU rendering, GPU-accelerated, Houdini, iRender, Katana, Maya, motion graphics, online render farm, Redshift, rendering, sponsored, vfx, visual effects, visualization