Wednesday, March 30th, 2022

Posted by Jim Thacker
Autodesk ships Maya 2023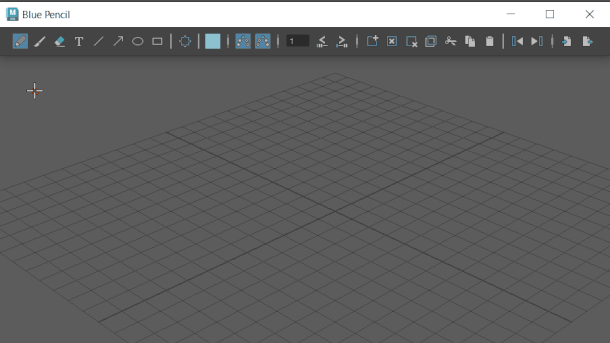 Autodesk has released Maya 2023, the latest version of its 3D modelling and animation software.
The release introduces Blue Pencil, a revamped version of Maya's viewport annotation toolset, and overhauls the software's Boolean modelling and retopology systems.
The Bifrost multiphysics plugin gets Bifrost USD, a new system for creating and editing USD assets using the Bifrost graph, opening up a range of new scene layout workflows.
Blue Pencil: a revamped, more animation-friendly viewport annotation system
New features in Maya 2023 include Blue Pencil, a new toolset for creating 2D annotations in the viewport.
The feature, which replaces the existing Grease Pencil tool, provides "more drawing tools for text and shapes", plus a layer system for annotations.
As well as shot review, the toolset is aimed at "pre-production animation blocking", with users also able to retime or transform Blue Pencil annotations, as well as simply to move them on the timeline.
More intuitive and versatile Boolean modelling workflow
The release also overhauls Maya's Boolean modelling tools, adding a new Boolean node, intended to enable users to "create and edit Boolean operations in fewer clicks".
The software also now supports a range of new Boolean operations, including Slice, Hole Punch, Cut Out and Split Edges, as well as the existing Difference and Union operations.
In addition, a new Boolean stack provides a central location for editing Booleans, with input objects shown as layers to make complex assemblies easier to manage, and changes displayed in the viewport in real time.
Users can pick from five display styles for input objects, and adjust the colour and opacity of their wireframes.
Another useful-looking new feature is the option to use Smooth Mesh subdivided versions of objects as inputs for Boolean operations: something that can be toggled from the Boolean stack.
Other changes to 3D modelling
Updates to existing 3D modelling tools include the option to use single or multiple creator nodes per curve in the Sweep Mesh tool, used to create 3D geometry by sweeping a profile curve along a guide curve.
Modelling workflow improvements include new marking menus for extrusion and bevel operations; and the Multi-Cut tool now displays percentage values for the position selected along an edge.
Faster, more streamlined retopology workflow
Character artists get an update to Maya's Retopologize tool, used to convert a mesh to even quads, in order to generate lightweight, more animation-friendly geometry from high-resolution sculpts.
A new preprocessing system "eliminates the need for triangle remeshing prior to retopologising to quads".
Other changes include support for symmetry, density painting, and new options to control how different parts of a mesh are smoothed based on Component Tags.
The Component Tag system has itself been updated, with new features including the option to multi-select, duplicate and merge tags.
Update to deformers and improved animation performance
The release notes for Maya 2023 also list a number of updates to deformers.
Some seem to be those added during the 2022.x release cycle: scaling controls for the Solidify deformer were added in Maya 2022.2 and mirror and retarget modes for the Morph deformer in Maya 2022.3.
There are also improvements to animation performance, although again, some – like support for Cached Playback in the Jiggle deformer – were added during the 2022.x updates.
We'll update the story if it becomes clearer what has changed in Maya 2023 itself.
Updated 10 May 2022: Autodesk told us that the changes to the Solidify and Morph deformers and weight visualisation were made in the 2022.x updates, but were listed again because they were "still relatively new".
The same applies to Cached Playback in the Jiggle deformer, but all of the other changes listed in the animation performance section of the release notes are actually new in Maya 2023.

Workflow and viewport improvements, plus a full switch to Python 3
Workflow improvements include the option to set the colour and opacity of wireframes for meshes displayed in the viewport, and support for an unlimited number of lights in Viewport 2.0.
In addition, Maya 2023 now uses Python 3 exclusively, support for the new version of the programming language having first been introduced in Maya 2022. Python 2 mode has now been removed entirely.
Other changes listed the online documentation date from previous releases, including Create VR for Maya, the VR concept design tool added in Maya 2022, and changes to user experience made in Maya 2022.1.
Updated 10 May 2022: Autodesk told us that three new interative tutorials have been added for Maya 2023, but that the other listed changes to user experience date back to the 2022.x updates.
However, "several updates have been made to Create VR for Maya with this release, including new curve tools, move and transform geometry, a new materials and surfaces tool, and expanded selection modes for Sub-D tools. The interface and visualization of components have also been updated".

Bifrost for Maya 2.4: new USD workflows
Outside the core application, multiphysics plugin Bifrost for Maya gets a significant update, with Bifrost 2.4 introducing Bifrost USD, a new system for creating and editing USD assets using the Bifrost graph.
It is integrated with USD for Maya, the software's dedicated USD plugin, making it possible to select and edit USD elements directly in the Maya viewport.
The functionality opens up new scene layout workflows, with users able to "easily and quickly populate a USD stage with layers and prims".
Other changes include updates to the Aero solver for gaseous fluid simulation, better cloth tearing in the MPM solver, and a new Color Picker tool. You can see a full list of changes here.
The USD for Maya plugin itself gets a smaller update: see a list of changes in USD for Maya 0.16 here.
MtoA 5.1: improved triplanar textures and AOV denoising
Maya's integration plugin for Autodesk's Arnold renderer also gets a sizeable update, with MtoA 5.1 adding the option to use different textures on each axis when using triplanar projection.
The system can be used for shading effects like snow, dust and moss, in which a material is applied only to those parts of a surface facing in a particular direction.
Autodesk has also updated to OptiX 7, a newer version of Nvidia's AI-trained GPU denoiser, which denoises AOVs consistently, making it possible to use them in VFX workflows in which AOVs need to be recomposited.
There are also a lot of smaller feature updates and performance improvements, including better interactivity in IPR previews when rendering either on the CPU or GPU.
Pricing and availability
Maya 2023 is available for Windows 10+ and macOS 10.14+. Linux support has been extended, with Rocky Linux 8.5 added to the distros supported, alongside RHEL/CentOS 7.6-7.9 or 8.5.
The software is rental-only. The price has risen since the previous release, with subscriptions now costing $225/month, up $10/month; or $1,785/year, up $85/year.
In many countries, artists earning under $100,000/year and working on projects valued at under $100,000/year, qualify for Maya Indie subscriptions, now priced at $290/year.

Read an overview of the Maya's features on Autodesk's website
Read a full list of new features in Maya 2023 in the online documentation