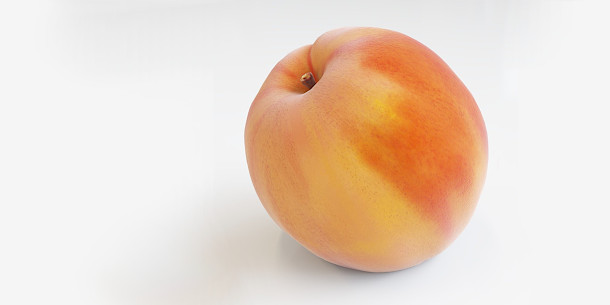 Originally posted on 13 August 2018. Scroll down for news of the 5.2.1 update.
Solid Angle has released Arnold 5.2, the latest update to the production renderer, adding support for texture baking, a new Sheen effect for rendering fuzzy surfaces, and built-in support for Cryptomatte.
The 3ds Max, Cinema 4D and Maya integration plugins for Arnold have also been updated to support the new features in the core engine.
New texture baking workflow, new Sheen effect for fuzzy surfaces, built-in Cryptomatte AOV shaders
Although it isn't as big an update as April's Arnold 5.1, Arnold 5.2 introduces some useful new features, and a lot of performance improvements.
In the former camp, support for open source ID matte generation system Cryptomatte is now once more built into the renderer, rather than being a separate implementation.
Texture baking is also now supported via a new uv_camera node, which generates an image of a given polymesh's shaded UV space as output. Solid Angle describes it as a "native render-to-texture workflow".
There is also a new cellular noise shader; and a new energy-preserving Sheen function in the Standard Surface shader, designed to mimic the look of surfaces with microfibres, like peach fuzz or velvet.
Other new features include a new edge detection control in the toon shader added in Arnold 5.1; plus the option to generate ID passes for volumes, and Z-depth AOVs for volumes in standard as well as deep files.
Performance boosts to adaptive subdivision, reading EXRs and GPU denoising
Performance improvements include adaptive subdivision – now "up to 2x to 3x faster" on a single thread; more so on multi-core systems – plus an unquantified speed boost when reading EXR files.
In addition, GPU memory consumption for the OptiX denoiser introduced in Arnold 5.1 has been reduced "proportionally to the number of denoised AOVs", which also result in a big improvement in speed.
Solid Angle has also updated its integration plugins for DCC tools to take advantage of the new features in Arnold 5.2, releasing MtoA 3.1 for Maya, MAXtoA 2.1 for 3ds Max and C4DtoA 2.4 for Cinema 4D.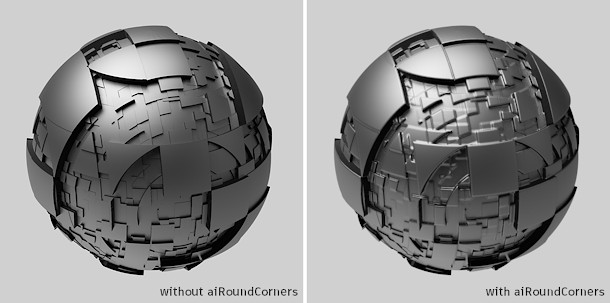 Updated 23 October 2018: Arnold 5.2.1 is now shipping.
The latest update adds a Modo-style Round Corners shader, intended to give the look of rounded edges without the need to subdivide a model and the resulting increase in render time.
Other changes include a new normal map blending mode for the Layer RGBA shader, and further improvements to adaptive subdivision: now said to be 2x faster in some cases.
At the time of posting, MtoA, HtoA and C4DtoA have been updated, with MAXtoA and KtoA to follow.

Pricing and availability
Arnold 5.2.1 is available for Windows 7+, RHEL/CentOS 6+ Linux and Mac OS X 10.8+. Since the last update, the software has gone rental-only, with subscriptions starting at $65/month or $615/year.
The integration plugins are free, and are available for Maya 2016+, 3ds Max 2018, Cinema 4D R16+, Houdini 13+ and Katana 2.5. The Softimage plugin is now open-source.

Read an overview of the new features in Arnold 5.2 on Solid Angle's blog
Read an overview of the new features in Arnold 5.2.1 on Solid Angle's blog
Read a full list of new features in Arnold in the online changelog
Tags: adaptive subdivision, Arnold, Arnold 5.2, Arnold 5.2.1, autodesk, C4DtoA 2.4, cellular noise, Cinema 4D, Cryptomatte, Cryptomatte shader, DeNoiser, edge detection, free, Houdini, ID matte, ID pass, integration, Katana, Layer RGBA, MAXtoA, MAXtoA 2.1, Maya, mtoa, MtoA 3.1, new features, normal blending, OptiX, plugin, price, render denoising, Render to Texture, renderer, rendering, rental-only, Round Corners, rounded edges, shader, Siggraph 2018, Solid Angle, texture baking, toon shader, uv_camera, Volume, Z-depth