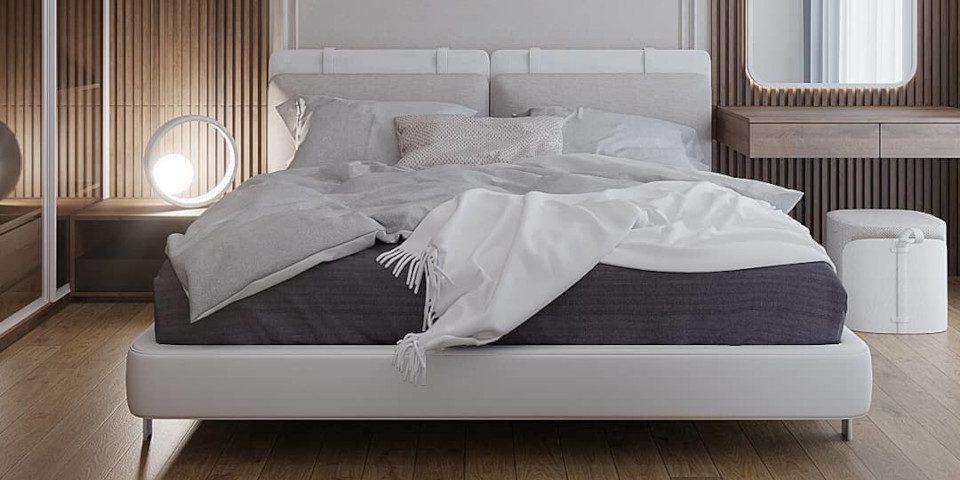 Originally posted on 12 February 2022. Scroll down for news of the BCorona 1.9.5 update.
With the recent rise in popularity of Blender as a production tool, most of the industry's key third-party renderers have now been ported to work with the open-source 3D software.
To that list, we can now add one of the key renderers for the arch viz market: Chaos's Corona.
A free Blender integration plugin that works with Corona Standalone
Unlike OctaneRender, Redshift and RenderMan, Corona's new Blender integration is an unofficial one, and is being developed by artist Odilkhan Yakubov.
It's based on Corona Standalone, Chaos's GUI-less edition of the renderer, intended for specifically for plugin developers, or for power users who want to cut RAM use while rendering.
The Blender integration can be used with Corona Standalone 3.0, released in 2019, which is free to download from Chaos's website, or with commercial builds.
Some current limitations, but already capable of good-quality output
Unlike the commercial releases, Corona Standalone 3.0 only supports path tracing, not the UHD Cache, Corona's biased global illumination solver, often used to speed up renders of interior scenes.
In addition, the Blender integration plugin itself is a work in progress, and lacks several major features of the official 3ds Max and Cinema 4D integrations: notably interactive viewport rendering.
It also requires more manual scene set-up than Chaos's official plugins: at the time of writing, it doesn't automatically convert materials from Blender's native Cycles renderer to Corona materials, for example.
However, it's already capable of generating some nice-looking renders, and as the support thread on the Blender Artists forum shows, is being regularly updated, with five major updates in three months.
Yakubov says that he plans to support features from more recent releases of Corona.

Updated 9 June 2022: BCorona 1.9, the latest version of the plugin, has added support for some of Blender's key modifiers, including Array, Mirror and Subdivision Surface.
Updated 7 November 2022: BCorona 1.9.5 has added support for Blender's Displace modifier. Odilkhan Yakubov has also released a video tutorial showing how to install and use the plugin, embedded above.

System requirements and availability
Chaos Corona for Blender 3.0 is compatible with Blender 3.0+.
It requires Corona Standalone: version 3.0 can be downloaded free from Chaos's website, or the latest version is available with commercial licences of Corona Renderer for 3ds Max or Cinema 4D.
Read more about Chaos Corona for Blender on the support thread on the Blender Artists forum
Download Chaos Corona for Blender (BCorona) for free via Gumroad
Tags: 3ds max, arch viz, architectural visualization, array, BCorona 1.9, BCorona 1.9.5, Blender, Blender 3.0, Blender 3.1, Blender 3.2, Cinema 4D, Corona Renderer, Corona Renderer 7, Corona Renderer 8, Corona Renderer for Blender, Corona Standalone, Corona Standalone 3.0, CPU rendering, Cycles, Displace modifier, displacement, free, GI, global illumination, interactive rendering, IPR, limitations, material conversion, material preview, mirror, modifiers, motion graphics, OctaneRender, Odilkhan Yakubov, open source, path tracing, plugin, Redshift, renderer, rendering, RenderMan, restrictions, subdivision, Subdivision Surface modifier, system requirements, tutorial, UHD cache, V-Ray, viewport rendering