Posted on 3 August 2018. Scroll down for news of ftrack Studio 4.10.
ftrack has released ftrack Studio 4, the latest version of its cloud-based production-tracking system, adding support for cross-project views, and overhauling integration with Nuke Studio.
The new features will be on show at Siggraph 2018 later this month.
A versatile cloud-based production tracking system
Since its public launch in 2012, ftrack has been widely adopted within the visual effects industry: The Mill, MPC and Luma Pictures have all used it in production, along with a range of small-to-mid-sized studios.
The system, which is integrated with standard production tools from Autodesk, Foundry, Adobe and Maxon, provides a set of version-control, team-management, time-tracking, scheduling, and shot review features.
New in ftrack Studio 4: cross-project views and better integration with Nuke Studio
New features in ftrack Studio 4 include cross-project views, enabling producers to track multiple projects through a single 'holistic view'.
According to ftrack, "new filters and attributes are accessible for additional freedom and flexibility when customizing the most efficient view for your projects".
The platform's integration with Nuke Studio has also been "rewritten from the ground up", making it possible to publish EDLs and audio to ftrack, with versioning of clips and tracks.
Other changes include new light and dark themes for the UI, and a localised Simplified Chinese edition.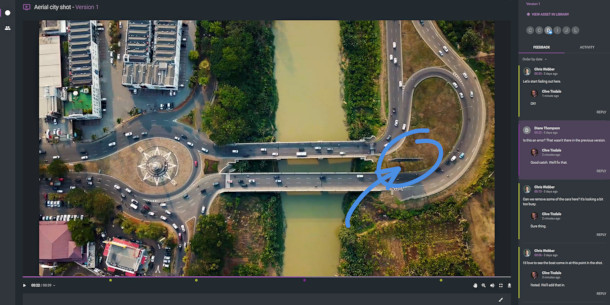 Updated 4 June 2019: ftrack has released ftrack Studio 4.2.
The update brings Studio's shot review and approval system in line with that of ftrack Review, the new 'streamlined' edition of the platform that rolled out commercially earlier this year.
New features include support for timeline markers, undo/redo and multi-page PDF output.
Other changes include a single-click option to make a project private, then grant access on a per-user basis; new search filters; and a number of UX improvements.
The update also raises the cloud storage capacity included in a subscription from 100GB to 250GB.
In separate news, the firm has also announced upcoming integrations for Unity and Unreal Engine.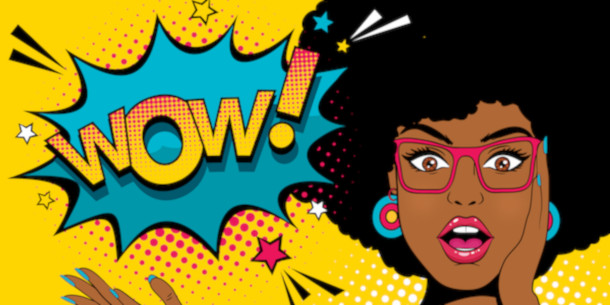 Updated 14 September 2019: ftrack has now released the Unity and Unreal Engine integrations in beta, plus a new integration with Illustrator, Adobe's vector design software.
The releases take the set of integrations for ftrack Studio up to 20.

Updated 15 December 2019: ftrack has released ftrack Studio 4.3.
New project planning features include the options to group projects visually, hide projects or users to make it easier to pick out key tasks, and to colour-code timeline content.
New shot review features include the option to add attachments to feedback, use multiple brush sizes for annotations, and to loop in and out points to focus on a particular section of footage.
The update also adds support for two-factor authentication when granting users access to a project; and more controls over who can view timelogs.
In separate news, ftrack has released a new Houdini integration plugin for ftrack Studio.

Updated 14 March 2020: ftrack has released ftrack Studio 4.4.
The update makes a number of workflow improvements to the task spreadsheet and cross-project views interface, targeted primarily at producers.
It is also now possible to play multiple videos as a continuous sequence during client reviews, and to loop individual videos: features also recently added to ftrack Review.
ftrack has also introduced an experimental new notes board system, making it possible to organise the notes on a shot into columns: for example, to separate internal and client feedback.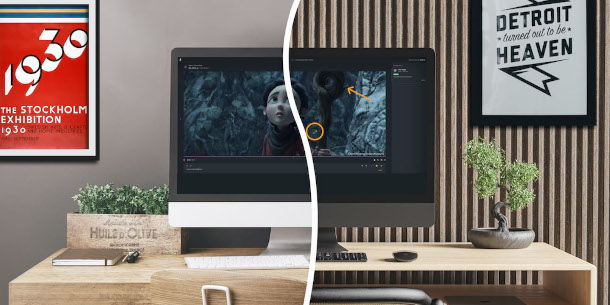 Updated 12 June 2020: ftrack has released ftrack Studio 4.5.
The main new feature in the update is a synchronous shot review system, based on tech from sister appliction cineSync, which you can read about in a separate story.
Other key changes in the release include the option to compare two versions of an asset side by side, and to duplicate existing workflow schemas, making it possible to create new projects more quickly.
The update also raises the maximum resolution supported for videos to 1080p (HD) and for still images to 8,192 x 8,192px, and adds support for PNG images with transparency.

Updated 14 October 2020: The Unity and Unreal Engine integration plugins for ftrack Studio have now been officially released. You can find more details and download them here.

Updated 19 November 2020: ftrack has released ftrack Studio 4.6.
The update adds several new features to ftrack's review tools, including the option to compare versions of an image via an opacity slider as well as viewing them side by side, as shown in the video above.
Users can also now adjust video playback speed and volume during review sessions.
The changes to the production-tracking tools are largely workflow improvements, including the option to view the outcome of client review sessions across all projects, rather than only for individual projects.
It is also now easier to access an asset's creation details and ID; and there are quality-of-life improvements like autocomplete in the dynamic enumerators drop-down.

Updated 3 January 2022: ftrack has released ftrack Studio 4.9.
The update gives anyone logging in to an ftrack Studio review session full user rights, rather than some people only having guest rights; and adds the option to set review sessions open or closed manually.
Other changes include the option to group tasks in the Tasks Spreadsheet by custom attribute links, and new options for filtering in the Overview.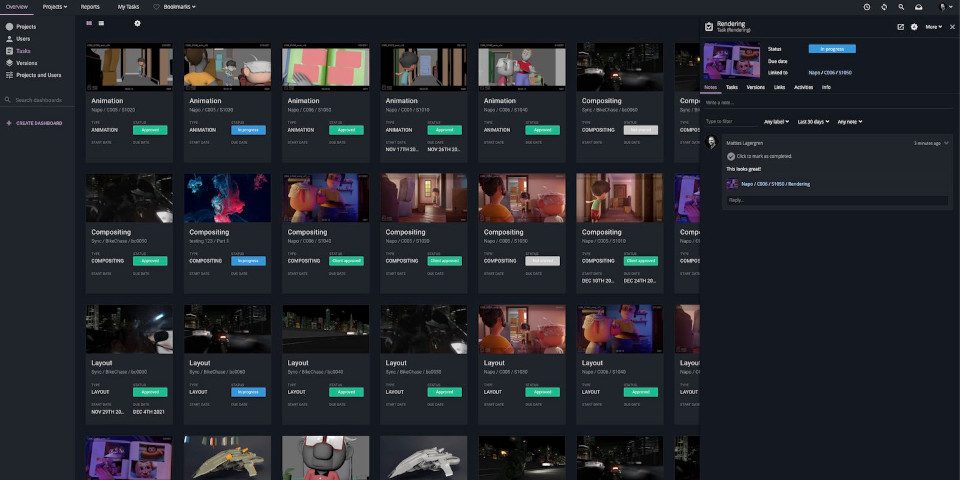 Updated 4 March 2022: ftrack has released ftrack Studio 4.10.
The update updates the software's UI to make it "cleaner and more joyful to work with", with more consistency between different parts of the UI, and a new colour palette to differentiate UI elements.
Users also get new zoom controls and the option to mute all participants on a review within the Player.
Pricing and availability
ftrack Studio 4.10 now costs $30/month/user or $300/year/user. Enterprise plans are priced on demand.

Read more about the new features in ftrack Studio in the online release notes
Read more about ftrack Studio on ftrack's website
Tags: 1080p, 2FA, 3ds max, 8K, After Effects, annotation, asset management, audio, beta, Cinema 4D, cloud storage, cloud-based, cross-project view, dark theme, Deadline, EDL, ftrack, ftrack Review, ftrack Studio, ftrack Studio 4, ftrack Studio 4.2, ftrack Studio 4.3, ftrack Studio 4.4, ftrack Studio 4.5, ftrack Studio 4.6, ftrack Studio 4.9, ftrackStudio 4.10, Hiero, illustrator, integration, loop video, Maya, new features, Notes board, nuke, Nuke Studio, opacity, Perforce, play video sequence, playback speed, playback volume, player, plugin, PNG, post-production, Premiere Pro, price, private project, production management, project management, RV, search filter, shot review, Shotgun, side by side, side by side comparison, Siggraph 2018, simultaneous review, synchronous review, system requirements, task spreadsheet, Tasks Spreadsheet, two-factor authentication, UE4, Unity, Unreal Engine, vfx, visual effects