Wednesday, January 29th, 2020

Posted by Jim Thacker
Check out the new features in ftrack Review 4.5
The launch promo for ftrack Review. ftrack's cloud-based shot review and approval tool can now play multiple videos in a sequence during review sessions, or loop individual videos.

Originally posted on 29 January 2020. Scroll down for news of ftrack Review 4.5.
ftrack has updated ftrack Review, its cloud-based review and approval tool, adding support for looping videos, and for chaining multiple videos in a review session.
The new functionality actually seems to have rolled out in ftrack 4.3.0 last November, but was announced on the developer's blog earlier this month.
A streamlined version of ftrack for users who just need shot review tools
Released last year, ftrack Review is a "streamlined" edition of project tracking system ftrack Studio aimed more at individual artists and small teams.
The system is browser-based, working on any standard desktop machine or mobile without the need to install software, and supports a standard range of 2D image and video files, though not 3D file formats.
It enables clients and collaborators to add timestamped comments during reviews, including the option to annotate images directly, and outputs a PDF-format summary of the review session.
New features: loop videos, or play them in sequences
New features added in ftrack 4.3.0 include the option to play multiple videos as a continuous sequence during a review session, to see a shot in context; and to loop individual videos.
The update also makes it possible for external clients to see the same 'approved/changes required' statuses as internal team members, and for team members to see when collaborators have viewed particular files.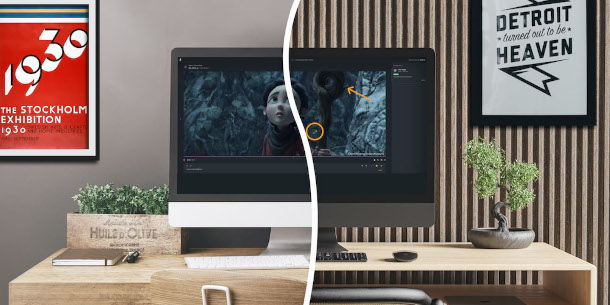 Updated 12 June 2020: ftrack has released ftrack Review 4.5.
The main new feature in the update is a synchronous shot review system, based on tech from sister application cineSync, which you can read about in a separate story.
Other key changes include the option to compare two versions of an asset side by side.
The update also raises the maximum resolution supported for videos to 1080p (HD) and for still images to 8,192 x 8,192px, and adds support for PNG images with transparency.
Pricing and system requirements
ftrack Review costs $15/month/user or $120/year/user, which provides access for an unlimited number of projects and reviewers. It should work with any standard modern web browser.
See a full list of new features in ftrack in the online changelog
(Includes features only available in ftrack Studio)