Monday, November 9th, 2020

Posted by Jim Thacker
RandomControl updates Maverick Indie and Studio

Originally posted on 30 October 2019. Scroll down for news of the Build 472 update.
RandomControl has updated Maverick Indie and Maverick Studio, its new physically based GPU renderers for entertainment and CAD artists.
Build 404 focuses on simplifying the software's user interfaces, adds new readymade 'proxy materials', and updating the shadow catcher system.
A separate update adds a new render-time rounded edge shading system.
Physically based render engines balancing ease of use and modern GPU rendering features
Developed by Arion renderer creator RandomControl and launched earlier this year, Maverick Studio is a streamlined new renderer aimed at product and automative visualisation.
It provides a drag-and-drop workflow for assigning PBR materials and setting up lighting and a render camera, plus a physically accurate full-spectral render engine with built-in denoising.
The software is CUDA-based, and supports modern GPU rendering features like out-of-core rendering.
It was joined last month by Maverick Indie, a lower-priced edition aimed at entertainment work, which lacks support for CAD file formats, plus features like NURBS and cross-section rendering.
New in build 404: new readymade 'proxy materials', plus UI and shadow catcher improvements
Build 404, released earlier this month, focuses on simplifying the user interfaces of both editions, merging the library panels into one tabbed panel, and adding a new category for projector lights.
The old Expert interface mode, which revealed all of the available controls, has been replaced with a more standard set-up of tools rollouts, with advanced controls folded up by default.
The release also introduces a new system of 'proxy materials', intended to make it easier to recreate common real-world material types than by editing the renderer's standard material from scratch.
There are 14 in the current build, including readymade materials for glass, metal, plastic, skin, and more generic basic, emissive and translucent materials.
The renderer's shadow catcher system, for integrating rendered objects into photographic backplates, has also been updated, with shadows cast by the object now represented in the Alpha AOV.
In addition, the backplate now resists lens effects used in the render camera, preventing mismatches when using effects like tilt, shift, roll or distortion.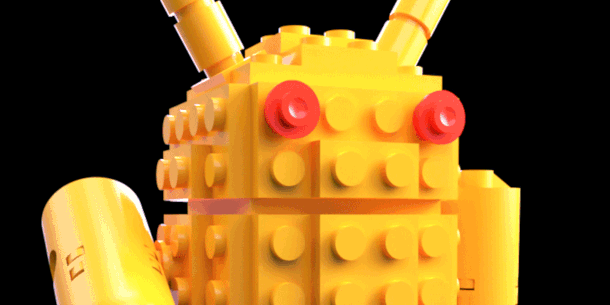 New rounded edges system generates bevels and chamfers at render time
In addition, a separate update adds a new rounded edges system, which generates the effect of round edges at render time, rather than having to modify the geometry of a model, improving performance.
The implementation comes with options to use the bevel generated to weld separate objects together; and to control the effect with a texture map, helping to mimic edge wear.

Updated 8 January 2020: RandomControl has released a new update to Maverick Indie and Studio.
Build 417 focuses on the software's file import capabilities, adding support for the glTF and Collada file formats, and a new importer for Sketchfab models, shown in the video above.
Many of the existing importers have been updated, including the 3ds Max, Blender, LightWave and Substance Painter importers, while the ZBrush importer now supports Polypaint data.

Updated 4 March 2020: RandomControl has released build 426 of its Maverick Render applications.
The update is particularly significant for Maverick Studio users, since it introduces a new gradient light node, intended to recreate studio lighting set-ups when generating product renders.
The position of the highlight generated by the gradient light can be controlled by selecting a point on the model's surface directly in the viewport, making it possible to design lighting set-ups interactively.
The system includes over 100 presets replicating real-world light types, but the system is fully procedural, making it possible for users to design their own light shapes.
Both editons of the software get a new "auto-bump" system for displacement, intended for extremely fine details; and adds new projection modes for image-based lighting and photographic backplates.

Updated 30 July 2020: RandomControl has released build 452 of the Maverick Render applications, adding support for the .sbsar format used by Adobe's Substance Suite of material-authoring tools.
The update makes it possible to edit .sbsar materials directly inside Maverick Indie and Studio.
Other changes since we last covered the software include the option to create UVs for objects directly inside the Maverick Render applications, with on-the-fly UV mapping for triplanar texture projection.
There are also new controls for creating anisoptropic materials, and a Surface Mode for the Move Tool, which automatically locks one object to the surface of another, speeding up scene layout.
In addition, displacement is now a material property rather than an object property.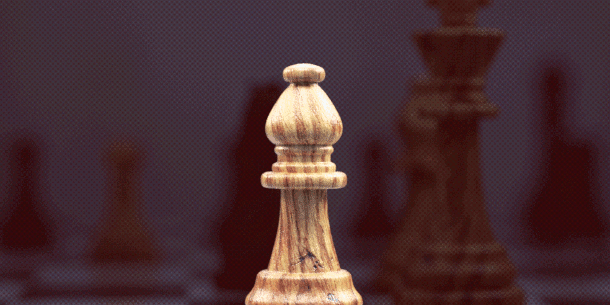 Updated 23 September 2020: RandomControl has released build 464 of Maverick Indie and Studio, overhauling the design of the software's interactive rendering (IPR) panel.
The new design makes the IPR dockable like other interface panels, introduces new navigation shortcuts, and makes it possible for print artists to set images resolutions in centimetres or inches.
There are also a couple of interesting new features, including an optical zoom system, which enables artists to zoom in on details in the preview without changing camera position.
A separate depth of field preview shows regions of the image in front of or behind the focal plane via coloured overlays, intended to help set up renders of small objects like jewelry, where DoF is very shallow.
RandomControl has also introduced a separate control panel for final render settings, and added the option to render product turntables directly as videos in .mov and .mp4 format.

Updated 19 October 2020: RandomControl has released build 468 of Maverick Indie and Studio, adding native support for Photoshop's PSD format. Exporting renders in PSD format places AOVs on separate layers.
In addition, when enabling the render denoiser, all HDR AOVs are now denoised along with the main image.
Maverick Studio users also get a new Render Sets system (shown in the video above), intended to make it easier to control which objects and materials in a scene will be rendered.
Users can also separate the background of a render, along with any shadows and reflections, making it possible to replace the backgrounds of product images without having to re-render them.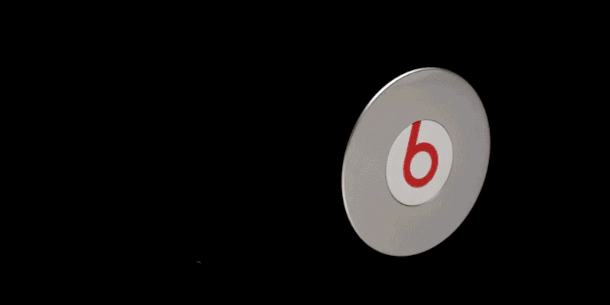 Updated 10 November 2020: RandomControl has released Build 472 of Maverick Indie and Studio.
The update extends the Render Sets system, with Studio users now able to render turntable animations, and to render an object with an alpha channel and background shadows, for compositing into another image.
Indie users also get the option to render embedded shadows, though not the Render Sets system itself.
Both editions can now export animations in AVI format or as MOV files with alpha channels.
In addition, RandomControl has released Maverick Benchmark: a free standalone GPU benchmarking tool. Like the Maverick software itself, it's CUDA-based, so it only works with Nvidia GPUs.
Pricing and system requirements
Maverick Indie and Maverick Studio are available for 64-bit Windows Vista and above. Both are CUDA-based, so most Nvidia cards less than five years old should be compatible.
Perpetual licences of Maverick Indie cost €249.99 (around $295); rental starts at €19.99/month ($23/month). Perpetual licences of Maverick Studio cost €499.99 ($590); rental starts at €39.99/month ($47/month).

Read an overview of the new features in Maverick Studio and Maverick Indie on the RandomControl blog