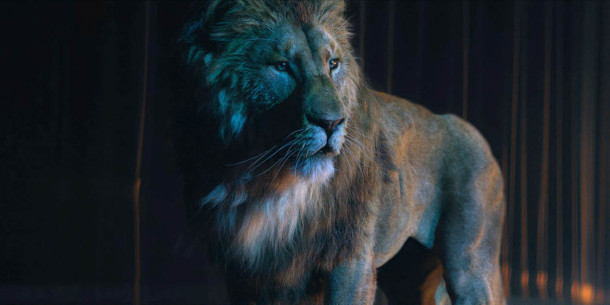 Image: Lightcut Film.

Peregrine Labs has released Yeti 3.5, the latest update to its fur, feathers and instancing system for Maya, adding support for Alembic and OpenImageIO.
The update is the first since the plugin went back on sale in the US following Epic Games' buyout of Shave and a Haircut, the subject of a previous patent dispute.
A staple of many modern VFX and feature animation pipelines
A node-based, production-focused tool, Yeti has become a staple of many VFX and animation studios' pipelines since its release in 2011, with recent credits including Thor: Ragnarok and Good Omens.
The software supports renderers including 3Delight, Arnold, Clarisse, Guerilla Render, Redshift, RenderMan and V-Ray, with Foundry also now explicitly declaring it as one of the key pipeline technologies it supports.
New in Yeti 3.5: support for Alembic and OpenColorIO, new volumetric guide model
Described as "one of our biggest point releases ever", Yeti 3.5 adds support for two open standards in visual effects pipelines: Alembic and OpenImageIO.
The update adds a new File node for reading both mesh and curve data from Alembic files; and the option to write Yeti fur systems to Alembic caches on a monolithic or per-frame basis.
Yeti's own internal texturing system has been replaced with open image read/write library OpenImageIO.
Other new features in Yeti 3.5 include a volumetric model for controlling hair guides, described as more intuitive than the previous Shape Matching model. The old model is still available for backwards compatibility.
When grooming a Yeti set-up, hair can also now be set to part automatically above a given angle threshold, with new options to randomise the effect.
Pricing and availability
Yeti 3.5 is available for Maya 2018+, running on 64-bit Windows, Linux and macOS. An Indie licence – one node-locked workstation licence and one render licence – costs $329.
A Studio licence – one floating workstation licence, plus five render licences – costs $699. Further packs of five render licences cost $399.

Read more about Yeti 3.5 on Peregrine Labs' website
Read a full list of new features in Yeti 3.5 in the online release notes

Correction: the original version of this story referred to OpenColorIO, not OpenImageIO.
Tags: 3Delight, Alembic, Arnold, available in the United States again, back on sale in the United States, Clarisse, dynamics, Epic Games, feathers, fur, grooming, hair, hair guide, hair parting, Maya, new features, OpenImageIO, Peregrine Labs, plugin, price, Redshift, RenderMan, Shave and a Haircut, simulation, system requirements, United States, US, V-Ray, visual effects, volumetric, Yeti, Yeti 3.5