Friday, July 20th, 2018

Posted by Jim Thacker
Peregrine Labs ships Yeti 3.0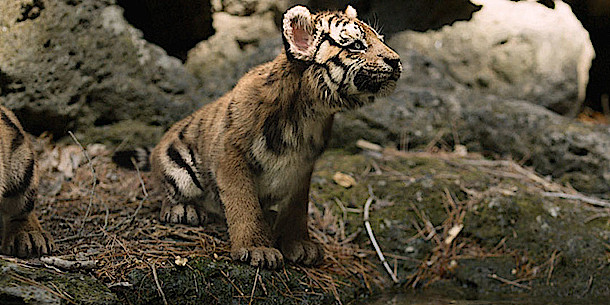 Peregrine Labs has released Yeti 3.0, the first major update to its fur, feathers and instancing system for Maya in three years.
The update adds a new Braids geometry type for creating braided hairstyles, support for layered grooms and for scattering points onto fibres, and updates to the Graph Editor and Viewport 2.0 display.
A staple of many modern VFX and feature animation pipelines
A node-based, production-focused tool, Yeti has become a staple of many big VFX and animation studios' pipelines since its release in 2011, with recent credits including Thor: Ragnarok.
The software supports renderers including 3Delight, Arnold, Clarisse, Guerilla Render, Redshift, RenderMan and V-Ray, with Foundry also now explicitly declaring it as one of the key pipeline technologies it supports.
New in Yeti 3.0: new Braids primitive, and updates to Feathers
New features in Yeti 3.0 include a self-descriptive new Braids primitive, which generates a user-customisable braid along the line of an input curve.
As with Yeti's feathers system, the system consists of a Maya node, enabling users to create a hairstyle visually, with the ability to import the result into a Yeti graph for editing or rendering.
The Feathers primitive itself has also been updated, adding a new profile curve and ramp controls, plus new attributes to control the number of barbs per feather and the number of vertices per barb.
Grooming now supports deformation layers
Yeti's grooming system has also been updated, with the addition of Deformation Layers to the Groom nodes making it possible to layer further guides and grooms on top of a hero groom.
Layers can then be re-ordered or have their weights adjusted individually, providing fine control over output.
New options for scattering points along fibres
It is also now possible to scatter points onto fibres, providing more control over placement of snow or debris onto Yeti geometry; or even to generate fibres recursively.
Both Braids and Feathers can be converted to fibres, making it possible to scatter points along these geometry types too.
Workflow improvements to graph editing and Viewport 2.0 previews
Other changes include basic support for colour attributes when displaying Yeti systems inside Maya's Viewport 2.0: at the minute, just diffuse colour, although more functionality is planned.
The Graph Editor also gets some "highly requested updates", including a new Auto-Layout option, full support for Undo and Redo, and the option to search all of the nodes in the editor.
Pricing and availability
Yeti 3.0 is available for Maya 2018, running on 64-bit Windows, Linux and Mac OS X.
A Studio licence – one floating workstation licence, plus five render licences – costs $699. Further packs of five render licences cost $399.
There is also a new lower-cost Indie licence type – one node-locked workstation licence and one render licence – which costs $329.

Read more about Yeti 3.0 on Peregrine Labs' website
Read a full list of new features in Yeti 3.0 in the online release notes