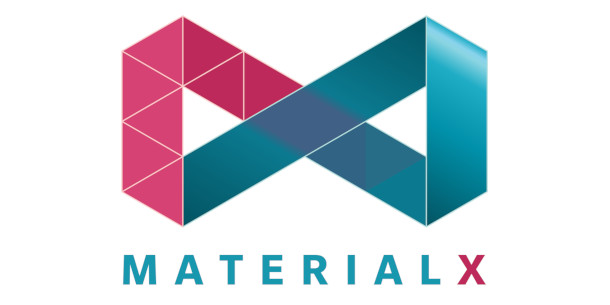 MaterialX has become The Academy Software Foundation's latest hosted project.
The Lucasfilm-developed format for transferring material and look dev data between DCC applications joins OpenEXR, OpenColorIO and OSL among the movie industry open standards body's offical projects.
The ASWF will now maintain and develop MaterialX, with oversight from a technical steering committee.
An open standard for rich material and look dev data for VFX and animation software
Developed by Lucasfilm in 2012, and open-sourced in 2017, MaterialX provides an standard format for the exchange of rich material and look development content between DCC applications.
It is supported in software including 3ds Max, Maya and Substance Designer, the Arnold and RenderMan renderers, and incorporated into other key technical standards, including Universal Scene Description and Autodesk's Standard Surface shader.
MaterialX joins other open standards for the VFX and animation industries being maintained by the ASWF, including OpenEXR, OpenColorIO and OSL, and newer technologies OpenTimelineIO and OpenCue.
A spur to wider support for MaterialX in key VFX and movie production tools
Adoption by the ASWF should be a boost for MaterialX, with its new technical steering committee including members of Epic Games, Foundry and SideFX, none of which yet directly support it in their tools.
The committee also includes representatives from Nvidia, which opted for MDL, its own open format for materials, in Omniverse, its new collaboration system for 3D productions.
"Integration into the Academy Software Foundation marks an important step forward for the MaterialX project," said MaterialX lead developer Jonathan Stone from Lucasfilm's Advanced Development Group.
"[It broadens] lines of communication with closely related standards such as OpenColorIO and Open Shading Language, and [provides] a strong platform for new studios, companies and teams to contribute … in future."

Read the Academy Software Foundation's announcement of its adoption of MaterialX
Read more about MaterialX on the project website
Tags: 3ds max, Academy Software Foundation, Adobe, animation, Arnold, ASWF, autodesk, Autodesk Standard Surface, Epic Games, file format, Foundry, hosted project, look dev, look development, Lucasfilm, material data, MaterialX, Maya, MDL, NVIDIA, official project, Omniverse, Open Shading Language, open standard, OpenColorIO, OpenCue, OpenEXR, OpenTimelineIO, OpenVDB, OSL, Pixar, rendering, RenderMan, rich material, SideFX, Substance Designer, Universal Scene Description, USD, vfx, visual effects