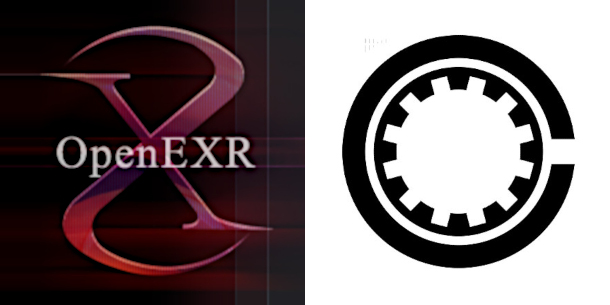 HDR image file format OpenEXR and new open-source render manager OpenCue have become the latest projects to become hosted by the Academy Software Foundation.
The ASWF will maintain and further develop both projects with oversight provided by a technical advisory committee drawn from leading VFX and animation studios and key industry technology firms.
A 'neutral forum' for open-source tools development for VFX and animation
A joint initiative between the Academy of Motion Pictures Arts and Sciences and the Linux Foundation, the ASWF launched last year as a "neutral forum" for open-source software development in the movie industry.
Founder members included key tools developers Autodesk, the Blender Foundation, Epic Games, Foundry and SideFX, plus Intel and Google Cloud, and many of the world's leading VFX and animation studios.
This Q&A with ASWF board member Rob Bredow, executive creative director and head of Industrial Light & Magic, summarises the Academy Software Foundation's aims.
Now ready to 'drive collaboration' around newer open-source projects
The first project to be taken over by the ASWF was OpenVDB, the DreamWorks-developed open standard for volumetric data, followed earlier this year by colour-management solution OpenColorIO.
They are now joined by another veteran open standard: open-source HDR file format OpenEXR, which was developed at ILM in 1999 and open-sourced in 2003.
A less predictable inclusion is OpenCue, the new VFX-focused render manager based on Sony Pictures Imageworks' in-house Cue render manager, which was only open-sourced this January.
Unlike its predecessors, OpenCue isn't simply a data-interchange standard, but a technology that competes against a number of well-established commercial products.
Executive director David Morin commented that the news "mark[ed] a new phase" for the ASWF.
"We've achieved our initial goal of accepting [projects like OpenEXR] which greatly influenced the Foundation's formation – and we are now ready to support and drive collaboration around newer projects."
In separate news, Nvidia, Red Hat and project management tools firm ftrack join the ASWF as members.
Read the full annnouncement about OpenEXR and OpenCue on the ASWF website
Tags: Academy Software Foundation, animation, ASWF, color management, HDR, Linux Foundation, OCIO, open source, OpenColorIO, OpenCue, OpenEXR, OpenVDB, render manager, visual effects, volumetric