Tuesday, February 12th, 2019

Posted by Jim Thacker
Luxion ships KeyShot 8.2

Originally posted on 27 August 2018. Scroll down for news of the KeyShot 8.2 update.
Luxion has posted a teaser for KeyShot 8, the next major update to its rendering and technical animation software, showing off its new volumetric rendering capabilities, plus support for cutaways and displacement.
The release is now in closed beta, and is available to pre-order.
Due in KeyShot 8: volumetrics, cutaways and displacement mapping
The teaser consists solely of nice images that have been rendered in KeyShot 8, with no supporting information, but it's no secret that Luxion has been working on support for volumetric shading.
The video shows a range of volumetric effects, including light beams, god rays, smoke and a spongy material that looks reminiscent of the volumetric primitive in OctaneRender.
According to the online documentation – still very much a work in progress at the time of posting – the update will add "Scattering Media" with the "ability to control density with textures and .vdb files".
Other new features shown in the video include support for spotlights, with the option to assign a stencil texture; cutaway renders with customisable geometry capping; and multi-layer optics for coated glass.
Users of the Pro edition of the software also get support for displacement mapping and two further new geometry shaders for flakes and bubbles within materials.
Not shown in the video: KeyShot Cloud integrated within the UI
According to the online documentation, KeyShot 8 will also reintegrate cloud rendering service KeyShot Cloud as a dockable window directly inside the user interface.
There are also a number of workflow changes, plus improvements to the Configurator system in the Pro edition and – also only in the Pro edition – support for exporting models in .glb and .gltf format.

Updated 3 October 2018: KeyShot 8 is shipping. Luxion has posted an overview of the new features on its website, including some nice images of the new volumetric, cutaway rendering and displacement features.
As well as the features listed above, both editions of the software get Image Styles, a new option for making non-destructive adjustments to renders in post, including tonemapping, curve adjustments and bloom.
Both editions also support nested dielectrics to simplify the process of rendering liquids in glass containers.
KeyShot Viewer, Luxion's new standalone app for sharing and viewing KeyShot scenes, first released alongside version 7.3 of the software, makes its first appearance in a full-point release.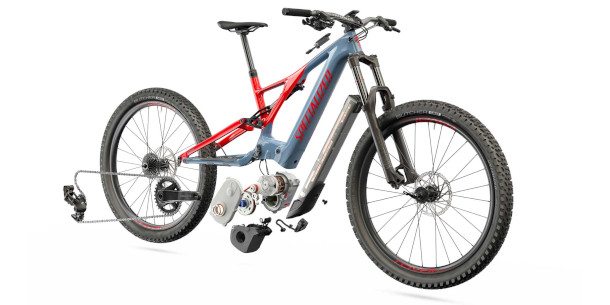 Updated 20 November 2018: Luxion has released KeyShot 8.1, a free update for 8.0 users.
New features include the option to render both still images and animation frames as 16-bit PSDs.
Workflow improvements include an Invert Selection command in the right-click menu when selecting models, and an in-viewport indicator when the view needs to be refreshed to show a shader or HDRI update.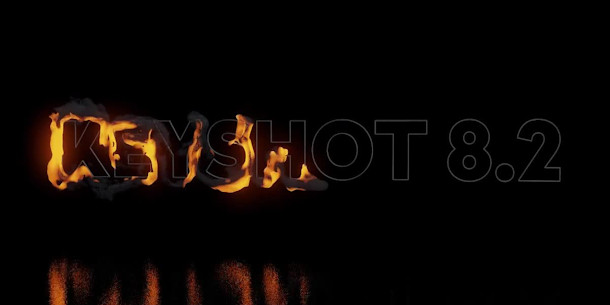 Updated 12 February 2019: Luxion has released KeyShot 8.2. The update adds the option to pause and resume offline renders, in the same way as in render engines like V-Ray.
Other new features include support for network rendering on Linux render farms, and a 'silent installation' option for network rendering on macOS.
The update also adds support for vertex colour and deformable curves information in Alembic files, and updates KeyShot's integrations with Revit and SolidWorks.

Pricing and availability
KeyShot 8.2 is available for 64-bit Windows 7+ and Mac OS X 10.10+. It comes with integration plugins for a range of DCC and CAD tools, including 3ds Max, Cinema 4D, Maya and ZBrush.
A new licence of the base HD edition costs $995; the Pro edition costs $1,995. An Enterprise licence, which includes the KeyShotXR and network rendering add-ons, costs $3,995. See a comparison table here.

Read an overview of the new features in KeyShot 8 on Luxion's blog
Read a full list of new features in KeyShot 8.0 to 8.2 in the online documentation