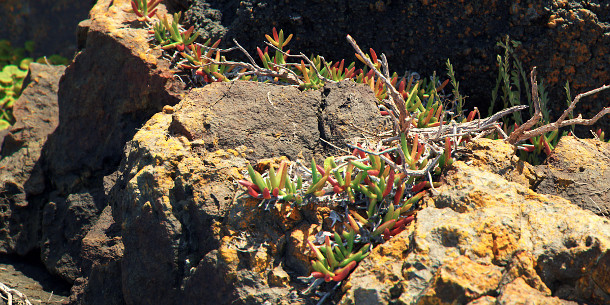 Image: Quixel Megascans data rendered in Redshift.

Redshift Rendering Technologies has released Redshift 2.5, the latest version of its GPU-accelerated production renderer, adding a new system for combating firefly artefacts in images, and improving sampling.
The update also introduces support for Mac OS X, as well as Windows and Linux.
The new features roll out alongside an updated demo edition of the renderer that also incorporates the new Redshift benchmark tool and the new Cinema 4D and Katana integration plugins.
New in Redshift 2.5: improved sampling and firefly removal, new wireframe and triplanar nodes
New features in Redshift 2.5 itself include improved sampling, and a gloss clamping system designed to reduce fireflies: bright pixels that can appear as artefacts in renders.
The update also includes a new triplanar texturing and wireframe shading nodes, and support for per-object custom shading data, for generating greater material variation across objects in a scene.
There are also a number of optimisations and workflow improvements: you can read a full list here.
New in the demo: new Cinema 4D and Katana plugins, Mac support, GPU benchmarking tool
The update also makes Redshift compatible with Mac OS X as well as Windows and Linux.
We wrote about Mac support when it was first announced in April, since when it has been rolled out to the integration plugins for Maya, Houdini and Cinema 4D.
The Cinema 4D plugin has also just come out of alpha, so the new demo edition marks the first time that Cinema 4D users outside of the testing program have been able to try the renderer.
The demo is also the first one to include the new Katana integration plugin, and to include Redshift's new GPU benchmarking utility. You can read more about the benchmark tool here.
Pricing and availability
Redshift is available for 64-bit Windows 7+, glibc 2.12+ Linux, and Mac OS X 10.11+. It's a CUDA-based renderer, so you'll need to be running an Nvidia GPU that supports CUDA 2.0 or higher.
The core software ships with integration plugins for Maya 2011+ (Maya 2014+ on Linux and Mac), Softimage 2011+, 3ds Max 2013+, Houdini 14+, Cinema 4D R16+ and Katana 2.5v4+.
A new node-locked licence costs $500; a floating licence costs $600.

Read a full list of new features in Redshift 2.5 on the Redshift forum
Download the new free demo version of Redshift 2.5
Tags: benchmark, Cinema 4D, CUDA, demo, download, firefly removal, free, GPU benchmarking tool, GPU-accelerated, GPU-based, Houdini, Katana, Linux, Mac, Maya, new features, OS X, plugin, price, production renderer, Redshift, Redshift 2.5, Redshift Rendein, renderer, rendering, sampling, softimage, triplanar texturing, Windows, wireframe