Thursday, September 14th, 2023

Posted by Jim Thacker
Maxon releases Cinema 4D 2024

Maxon has released Cinema 4D 2024.0, the latest version of its 3D design, animation and motion graphics software.
Changes include support for rigid bodies in the Unified Simulation Framework, the option to emit Pyro sims from particles, and new normal editing and modeling tools.
The update also improves performance, with Maxon describing Cinema 4D 2024.0 as "more than twice as fast as previous versions", and makes Redshift the default renderer.
The release forms part of Maxon's Fall 2023 product updates, along with Redshift 3.5.19 and Red Giant 2024.
Core: performance up 2x across the board, Redshift now the default renderer
Cinema 4D 2024.0 is a workflow-focused release, with the first change listed in Maxon's own feature summary being simply speed and performance.
The blog post describes the speed boost in fairly conservative terms – "more than twice as fast as previous versions" – but Maxon told us that some things can be as much as 100x faster, with particular benefits for playback of complex scenes.
The performance improvements are the result of continuing work on Cinema 4D's core architecture, which received a "big push" in this release, with Maxon commenting that the architecture is "no longer the 'new core' [but] the core".
Similarly, Redshift, which Maxon acquired in 2019, and the CPU edition of which is available to all Cinema 4D users, has gone from being the new renderer to the renderer.
In 2024.0 it becomes Cinema 4D's default renderer, replacing the old Standard renderer.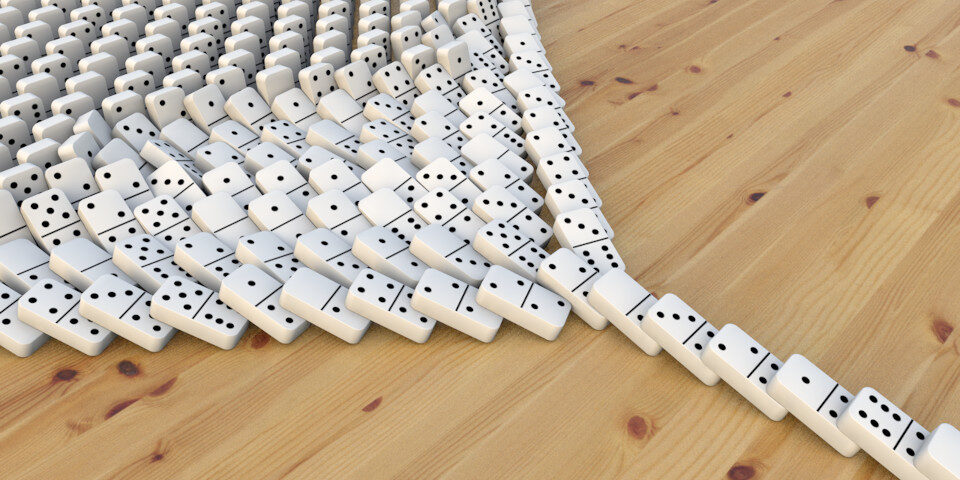 Simulation: rigid bodies added to the Unified Simulation Framework
However, there is also significant new functionality in Cinema 4D 2024.0, particular in the software's simulation toolsets.
The Unified Simulation Framework introduced last year, now supports rigid bodies on top of cloth, soft bodies and gaseous fluids.
The change opens up a range of more complex simulations – for example, making it possible for solid objects in a scene to deform cloth or displace smoke and fire.
Simulations are GPU-accelerated – in Cinema 4D 2024.0, you can assign a specific GPU to the task – with users able to select from a range of simplified collision shapes to further improve performance of rigid body sims.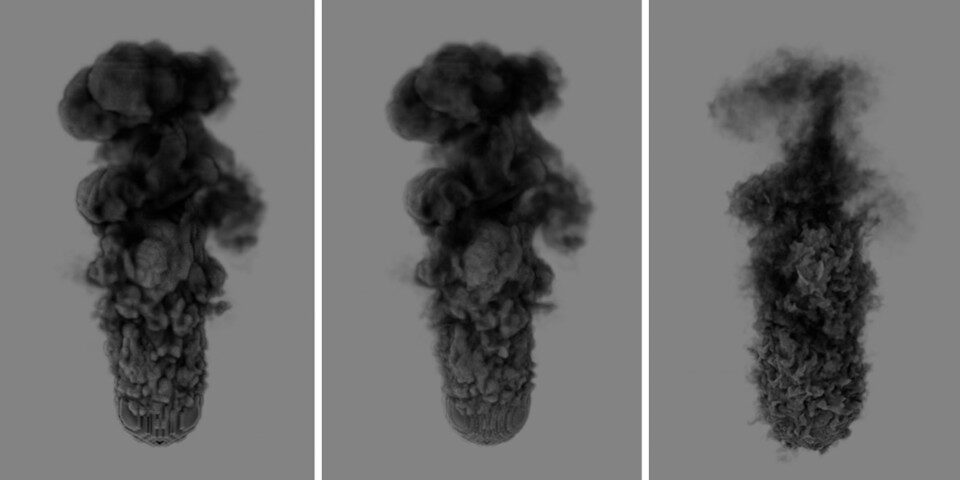 Simulation: new options to emit Pyro from particles and to upres Pyro sims
Pyro, the gaseous simulation system added to the software in Cinema 4D 2023.1, also gets several important new features.
As well as volumes and geometry surfaces, you can now use points as emitters, making it possible to generate Pyro sims from particles or from the MoGraph Matrix object.
It is also possible to upres Pyro simulations, enabling users to do quick, low-resolution test simulations, then add detail to them for final-quality rendering, as shown above.
Upresing converts the low-res simulation cache to a more finely subdivided voxel grid, and adds new noise structures.
The workflow has been made possible by wider changes to simulation caching, with users also able to toggle between different caches to compare versions of a sim.
It's also now possible to set an initial state for a Pyro simulation.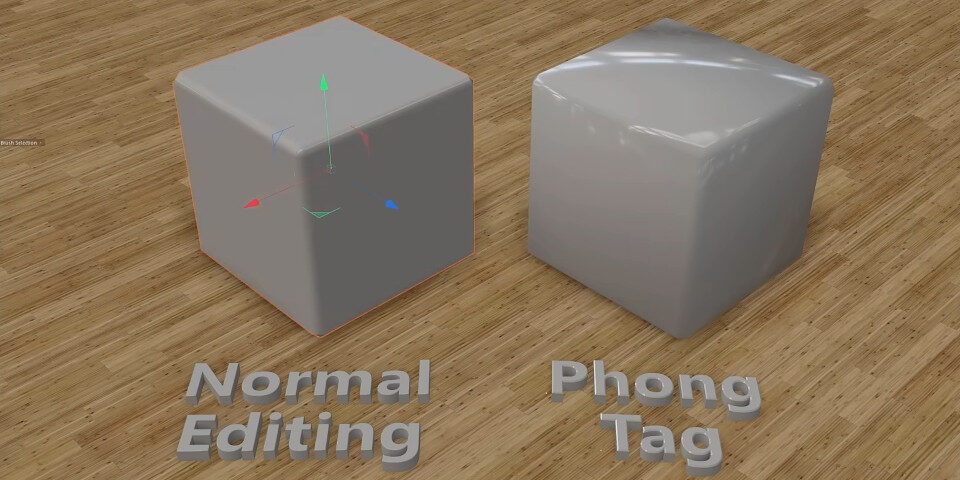 Shading: new Normal Editing Manager and transfer of vertex normals via VAMP
Handling of vertex normals – previously calculated automatically by the Phong tag – has also been updated, with a new Normal Editing Manager making it possible to control the direction of normals more precisely, and to flip normals.
The change should make it easier to fix shading artefacts on models.
The existing Vertex Map Manager (VAMP), used to transfer point-based data between objects, can now transfer vertex normals, and can also now transfer vertex colors.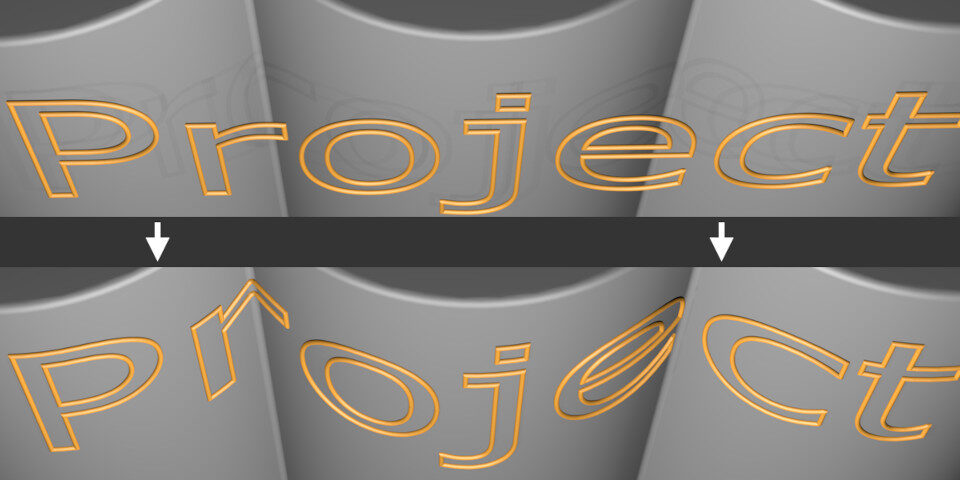 Modeling and sculpting: Pattern Selection, Projection Deformer and Surface Smear
New hard-surface modeling tools include Pattern Selection, which duplicates a set of polygons selected into an array covering the surface of an object, making it possible to create effects like grilles and chain links.
There is also a new Projection Deformer, which can be used to deform one mesh across the surface of another, as shown above.
For organic objects, Cinema 4D's sculpting brushes get a new surface Smear mode, which drags the mesh around in a similar way to the old Magnet tool.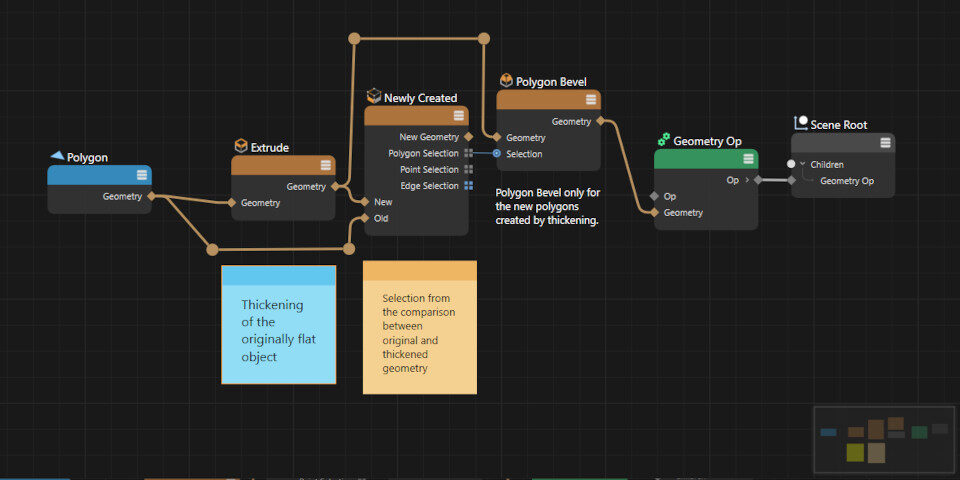 Other changes: updates to the Node Editor and file exchange
Workflow in Cinema 4D's Node Editor has also been improved, with new options to organize node graphs visually using Scaffolds – coloured backgrounds that can be applied to groups of nodes – and to comment them using sticky notes.
There are also a number of new nodes, and updates to existing nodes, listed in the release notes.
Other changes include better support for Redshift materials, lights and cameras when transferring data to other DCC apps in formats like OBJ, FBX, glTF and Alembic.
Price and system requirements
Cinema 4D 2024.0 is available for Windows 10+ and macOS 11.7.7+.
The update is available rental-only, with subscriptions costing $94/month or $719/year.
Read a full list of new features in Cinema 4D 2024.0 in the online release notes
Read more about the new features in Cinema 4D 2024.0 in the online manual

Have your say on this story by following CG Channel on Facebook, Instagram and X (formerly Twitter). As well as being able to comment on stories, followers of our social media accounts can see videos we don't post on the site itself, including making-ofs for the latest VFX movies, animations, games cinematics and motion graphics projects.