Friday, September 29th, 2023

Posted by Jim Thacker
Epic Games lays off 16% of its employees, sells Bandcamp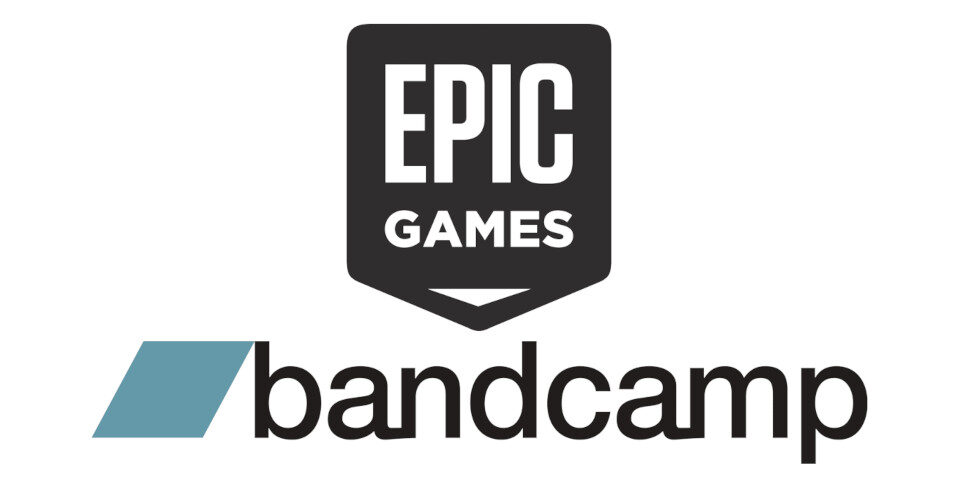 Epic Games has laid off 16% of its workforce and sold off two of its recent acqusitions, online music distribution firm Bandcamp and marketing technology provider SuperAwesome.
The news was announced on Thursday by CEO Tim Sweeney in an email to Epic employees, later posted on the company website.
The job cuts include Epic's core businesses, but the company says that it is continuing to invest in the development of Unreal Engine, MetaHuman, Twinmotion, Megascans and RealityCapture.
The uncomfortable end of a six-year spending spree
According to Sweeney's email, Epic's problem is straightforward: it spends more than it earns.
The runaway success of Fortnite, sparked by the introduction of Battle Royale mode in 2017, gave the company a huge injection of cash, which it used to expand beyond its origins as a game developer and publisher.
Some of the money funded the development of Unreal Engine, now widely adopted outside the games industry in markets like previs, virtual production, VFX and architectural visualization.
Epic also began to rapidly buy up supporting technologies, including visualization software Twinmotion, material-authoring tools and 3D scanning firm Quixel and photogrammetry specialist Capturing Reality.
The firm also later bought online portfolio site ArtStation and 3D marketplace Sketchfab.
However, as revenue from Fortnite fell off, supporting all of those extra staff became a problem.
As the email puts it: "For a while now, we've been spending way more money than we earn, investing in the next evolution of Epic and growing Fortnite as a metaverse-inspired ecosystem.
"I had long been optimistic that we could power through this transition without layoffs, but in retrospect I see that this was unrealistic."
Layoffs concentrated outside 'core development' teams
Epic is now laying off around 830 employees: a full 16% of its staff.
The firm is selling off two of its acquisitions: 'kidtech' marketing solutions provider SuperAwesome, which it bought in 2020, and online music distribution platform Bandcamp, which it bought just 18 months ago.
Bandcamp goes to music licensing firm Songtradr; SuperAwesome is buying itself back.
That accounts for 250 of the jobs: the remaining 580 come from businesses that Epic has retained, although it says that only a third of the job losses are in "core development" teams.
According to the online FAQs, Epic is continuing to invest in Unreal Engine development, and the other products and services directly relevant to CG Channel readers.
That includes MetaHuman, its platform for authoring next-gen real-time characters, Quixel's Megascans, Twinmotion and Capturing Reality's RealityCapture software.
ArtStation and Sketchfab are included in the same list, and Epic seems to be going ahead with its plans for Fab, its new online marketplace, which will unify the sites.
However, it's hard to imagine that the job cuts won't affect the pace of development of Epic's products and services, or on its activity to grow the Unreal Engine ecosystem, which has previously seen the launch of initiatives such as the $100 million Epic MegaGrants program.

Updated 5 October 2023: Fortnite: Creative map maker Immature has shared a video on X of Tim Sweeney discussing the layoffs, recorded during this week's Unreal Fest user event.
In it, Sweeney says that the cuts were necessary for Epic Games' "survival", but that the company has now stabilized its finances.
Sweeney also goes into more details on how the layoffs were structured, with up to 30% job cuts in marketing teams, but only 3% in the Unreal Engine engineering team.
However, as he candidly admits: "This is going to affect everything we do, and it's going to result in a degradation of the quality of some of the work, and I'm sorry for that."
Read Epic Games' FAQs about the layoffs on the company's website

Have your say on this story by following CG Channel on Facebook, Instagram and X (formerly Twitter). As well as being able to comment on stories, followers of our social media accounts can see videos we don't post on the site itself, including making-ofs for the latest VFX movies, animations, games cinematics and motion graphics projects.