Tuesday, April 5th, 2022

Posted by Jim Thacker
5 CG industry stories you may have missed in March 2022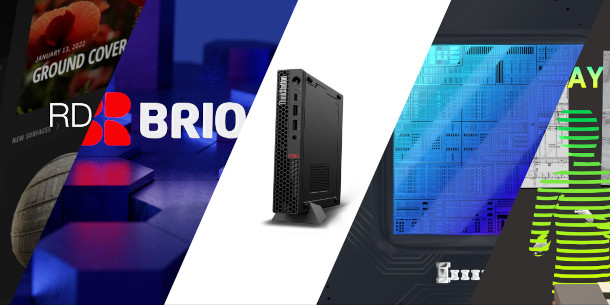 While CG Channel tries to write about all of the major changes in the CG industry each month, sometimes there are news stories that we don't manage to cover at the time.
Rather then letting them slip by unnoticed, we've put together a round-up of five announcements from VFX, animation and architectural visualization technology developers that didn't get full stories in March 2022.
Below, you can read about Adobe and Autodesk's latest forays into XR, Intel's first proper foray into discrete GPUs for gaming and DCC work – and, from Lenovo, the "world's smallest workstation".
1. Adobe acquires BRIO XR
Adobe is to acquire cloud-based AR and VR platform BRIO XR. On completion of the deal, Adobe will acquire BRIO XR's technology and staff, and its current service will be shut down.
Launched in 2019 by SpinVR, the sister firm of Canadian VFX facility SpinVFX, BRIO XR enabled users to generate rendered 3D imagery or author AR and VR content in a standard web browser.
Existing users will be able to access their accounts until 1 May 2022 to export projects, after which the accounts will be deactivated. Annual subscription holders are being refunded.
BRIO XR's technology will be used to develop "the next generation of web services" at Adobe.
The BRIO XR team also join Adobe, with co-founder Dave Cardwell – also previously co-creator of Mudbox – becoming head of Adobe's 3D & Immersive Labs.
Read Brio XR's online FAQs about its proposed acquisition by Adobe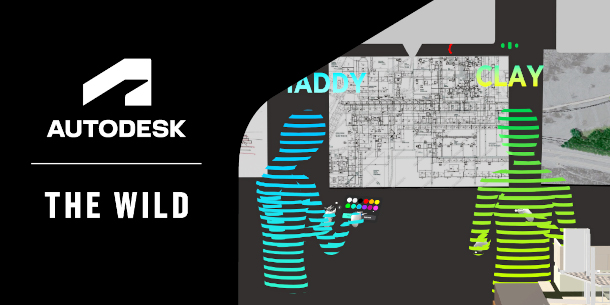 2. Autodesk acquires The Wild
Autodesk is to acquire its own XR platform, albeit one aimed at the architecture and construction industry rather than the entertainment market, having signed a definitive agreement to include The Wild.
The deal includes The Wild's namesake VR collaboration platform and software developer IrisVR.
According to Autodesk, the buyout will enable it to meet "increasing needs for AR and VR technology … within the AEC industry and further support AEC customers throughout the product delivery lifecycle".
Read more about Autodesk's acquisition of The Wild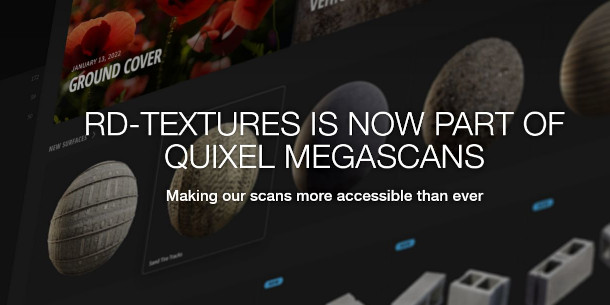 3. Epic Games acquires Bandcamp and RD-Textures
And not to be outdone, Epic Games has made a couple of new acqusitions of its own.
Its main purchase, online music firm Bandcamp, was a real surprise, falling way outside Epic's core markets of gaming and graphics technology.
Bandcamp will keep operating as a standalone marketplace, led by its founder, Ethan Diamond.
In an online statement, Diamond described Epic as "aligned with our values" and "want[ing] to provide the resources to bring a lot more benefit to [the people] who use the site".
In an article in The Guardian, music journalist Chal Ravens speculated that the acquisition could provide Epic with a route into licensing music for game developers using Unreal Engine.
The firm's previous acquisition, online texture library RD-Textures, was rather more expected, with its assets now having become part of Megascans, Epic's own online library of scan-based assets.
Read more about RD-Textures becoming part of the Megascans library
4. Intel launches Arc A-Series GPUs
Intel has launched the Arc A-Series, its new family of consumer laptop GPUs.
The new cards are part of Intel's latest attempt to move outside integrated graphics and into discrete GPUs for gaming and content creation, and follow the release of the Iris Xe Max in 2020.
The first two Arc GPUs, the A350M and A370M – both 4GB cards – are available to preorder in laptops now: Intel has partnered with manufacturers including Acer, Asus, Dell, HP, Lenovo, MSI and Samsung.
The cards are based on Intel's Xe GPU microarchitecture, which includes both dedicated ray tracing units – accessed via DXR – and Xe Matrix Extensions (XMX) for AI inferencing.
Intel's Xe Media Engine accelerates video encoding and decoding, including "industry-first" support for the AV1 codec, with AV1 hardware acceleration supported in Premiere Pro and DaVinci Resolve Studio.
Support for image upscaling system XeSS (Xe Super Sampling) – Intel's counterpart to AMD's FSR and Nvidia's DLSS – will follow this summer.
Early performance comparisons to AMD and Nvidia GPUs – summarised by Tom's Hardware in this article – aren't favourable for the Arc 3 cards, but more powerful Intel GPUs are on their way.
Arc 5 and Arc 7 laptop cards – the latter extending up to the 24GB A770M – will follow in "early summer", with discrete Arc GPUs for consumer desktops and workstations also due this summer.
Read Intel's announcement of its Arc 3 laptop GPUs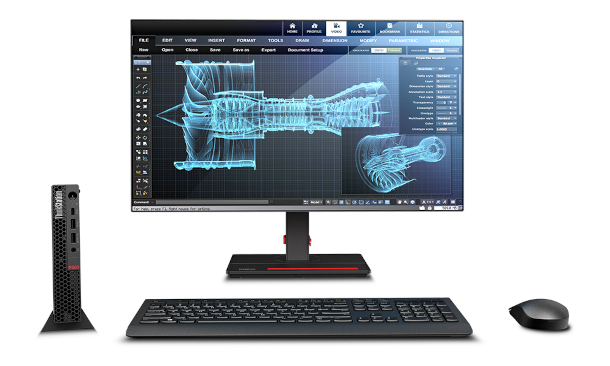 5. Lenovo unveils 'world's smallest workstation'
Lenovo has announced two new entry-level models in its ThinkStation P Series of graphics workstations: the ThinkStation P360 Tower and the ThinkStation P360 Tiny: the "world's smallest desktop workstation".
The Tiny really is tiny, as you can see above, measuring just 37.0 x 182.9 x 179mm (1.5 x 7.2 x 7.0″).
Both systems are aimed at CAD and low-end DCC work, and use 12th Gen Intel CPUs and Nvidia GPUs.
Available configurations for the ThinkStation P360 Tower range up to a 24GB Nvidia RTX A5000 GPU, 128GB of system RAM, up to seven storage drives – M.2 SSDs or SATA HDDs – and three DisplayPort ports.
Available configurations for the ThinkStation P360 Tiny range up to a previous-gen 8GB Nvidia T1000 GPU, up to 64GB RAM, up to two 2TB M.2 SSDs, and a single DisplayPort port.
Both will be available in April 2022, starting at $1,249 for the P360 Tower and $1,149 for the P360 Tiny.
Read Lenovo's announcement of the ThinkStation P360 Tower and Tiny workstations