Friday, December 31st, 2021

Posted by Jim Thacker
5 industry stories you may have missed in December 2021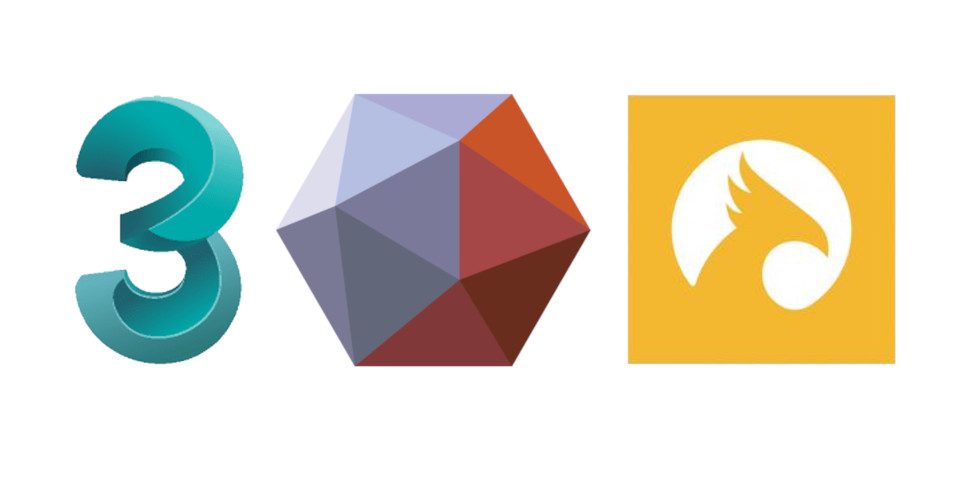 While CG Channel tries to write about all of the major changes in the CG industry each month, sometimes there are news stories that we don't manage to cover at the time.
Rather then letting them slip by unnoticed, we've put together a round-up of five announcements from VFX, animation and architectural visualization tools developers that didn't get full stories in December 2021.
Below, you can read about the end of life for the 3ds Max Asset Library and Meshmixer, unified licences for Phoenix for 3ds Max and Maya, FSR in AMD GPU drivers, and the latest Epic MegaGrants winners.
1. Autodesk is discontinuing the 3ds Max Asset Library next month
Autodesk has announced that it will discontinue the 3ds Max Asset Library, its free asset browser add-on for 3ds Max, on 13 January 2022.
The plugin lets artists browse 3D content across a local machine and a network in a single view.
Users can 'deep search' for suitable assets using properties like face count, renderer type, or the versions of 3ds Max they support; and import, merge or XRef them into a Max scene.
After 13 January 2022, it will no longer be available for download, and will no longer receive customer support, although anyone who has already downloaded the add-on will continue to be able to use it.
Although no new features have been added for a while, Autodesk has continued to update the app, with the latest bugfix release, version 1.7.5, coming out earlier this month.
Read Autodesk's announcement that it is discontinuing the 3ds Max Asset Library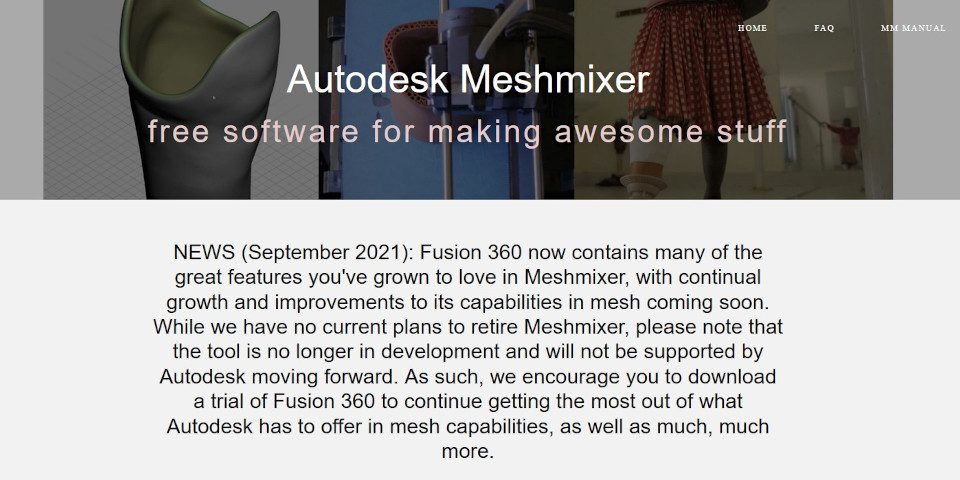 2. Autodesk is no longer developing Meshmixer
In related news, Autodesk has stopped developing Meshmixer, its free software for preparing models for 3D printing, although it remains available to download.
The announcement was actually made in September, but we only spotted it while working on a story on a new Gnomon Workshop tutorial on 3D printing.
While Autodesk has "no current plans" to retire Meshmixer entirely, it is no longer being supported, with the firm directing users to Fusion 360 for similar functionality.
Meshmixer began as an experimental tool for creating mash-ups of existing models before Autodesk acquired it in 2011 and refocused it on the maker market, pitching it as a 'Swiss army knife' for 3D meshes.
In 2017, it survived the closure of Autodesk's 123D family of apps, into which it had been incorporated, but it hasn't been updated since 2018. Fusion 360, its suggested replacement, is free for personal use.
Read Autodesk's announcement that has stopped developing Meshmixer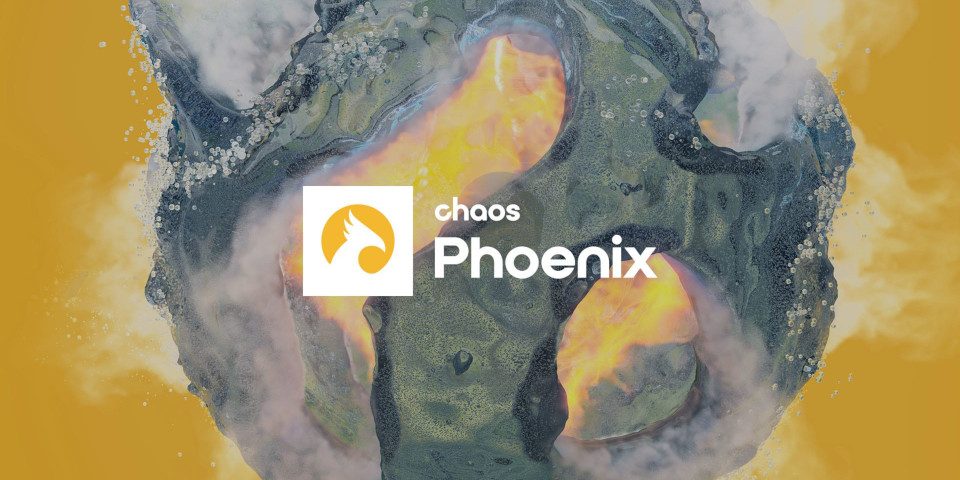 3. Chaos has merged Phoenix for 3ds Max and Maya into one product
Chaos has stopped selling separate licences for the 3ds Max and Maya editions of Phoenix, its fluid simulation software. A single licence now provides access to both editions.
The cost of a new dual-product licence is the same as an old single-product one: $830 for a perpetual licence, and $70/month or $390/year for subscriptions. Existing users have been automatically upgraded.
The pace of development of Phoenix has been slower than usual recently, with only one non-hotfix update in 2021, April's Phoenix 4.40, down from three or four per year in recent years.
Read Chaos's announcement that Phoenix for 3ds Max and Maya are now a single product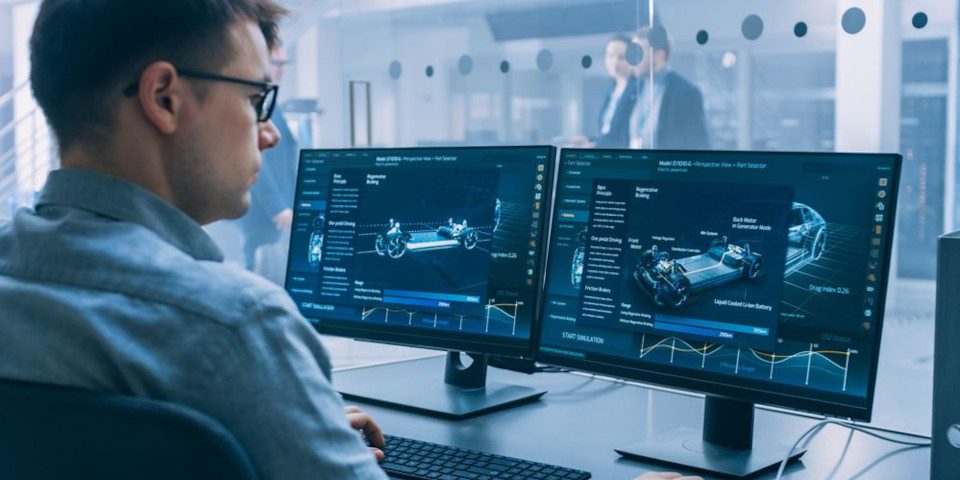 4. AMD's Radeon Pro GPU drivers now support FSR upscaling
AMD has incorporated image upscaling system FidelityFX Super Resolution (FSR), into Radeon Pro Software for Enterprise, its suite of drivers and supporting software for its workstation GPUs.
Part of FidelityFX, AMD's suite of open-source games technologies, FSR currently boosts the framerates of games when running at high resolutions on AMD graphics cards.
Its inclusion in Radeon Pro Software for Enterprise 21.Q4 opens up a similar role in CAD and DCC tools, with apps able to render the screen at lower resolution, then upscale to the resolution of the monitor.
FSR is already supported in Lumion 12.0, the current version of Act-3D's real-time architectural visualisation software, with "other professional application software providers … planned for [the] future".
The technology joins dynamic viewport resolution system Viewport Boost, also intended to improve framerates in CAD and DCC tools, which was added to Radeon Pro Software for Enterprise earlier this year.
Read AMD's blog post on the new features in Radeon Pro Software for Enterprise 21.Q4 (includes FSR)

The tutorial video for the Daz to Unreal Bridge, posted in 2020. The development of the plugin was partly funded by a grant from Unreal Engine developer Epic Games, announced officially this month.
5. DAZ 3D, Sketchfab and EmberGen developer JangaFX win Epic MegaGrants
3D figure developer DAZ 3D, fluid simulation tools developer JangaFX and online 3D model store and display platform Sketchfab are all among the latest recipients of Epic MegaGrants to be announced.
Epic Games' onging $100 million funding program is intended to support developers "doing amazing things with Unreal Engine or enhancing open-source capabilities for the 3D graphics community".
DAZ 3D won its award for the open-source Daz to Unreal Bridge plugin, which exports Genesis 3 and 8 characters from the firm's Daz Studio software to Unreal Engine.
Sketchfab – subsequently acquired by Epic Games – won for its own open-source plugin for importing and exporting models to Unreal Engine.
This year's other recipients include JangaFX, developer of real-time fluid simulation software EmberGen, AI-enhanced motion-capture software firm RADiCAL, and volumetric video tools developer Arcturus.
Previous recipients have included Maxon, Reallusion and open-source tools ArmorPaint, Godot and Krita.
Read Epic Games' blog post announcing all of the 2021 recipients of Epic MegaGrants