Sunday, July 23rd, 2023

Posted by Jim Thacker
Maxon ships Forger 2023.4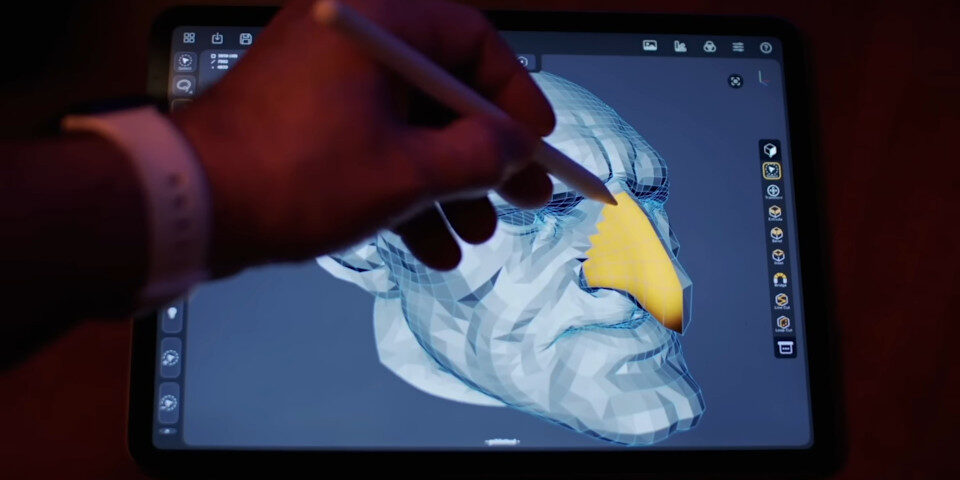 Originally posted on 8 September 2022. Scroll down for news of the Forger 2023.4 update.
Maxon has updated Forger, its digital sculpting app for iPad, with Forger 2023.0 adding a new modelling toolset based on the polygonal modelling engine from Cinema 4D.
The update to the app, the base edition of which is free, was announced as part of Maxon's Fall 2022 product releases, which include Cinema 4D 2023, and new versions of the Red Giant effects plugins.
One of the oldest iPad sculpting apps, and still a very capable one
Acquired by Maxon last year, Forger is one of the oldest dedicated iPad sculpting apps.
It provides a core set of sculpting brushes that will be famiilar to users of desktop tools like ZBrush, including Standard, Clay, Smooth, Move, Pull, Flatten, Polish, Inflate and Crease.
Other key features include sculpting layers, masking, face grouping, a LazyMouse-style option for smoothing freehand strokes, symmetry, automated retopology, and basic vertex painting.
Files can imported in OBJ or Alembic format, or exported to other DCC apps in OBJ, STL or USD format.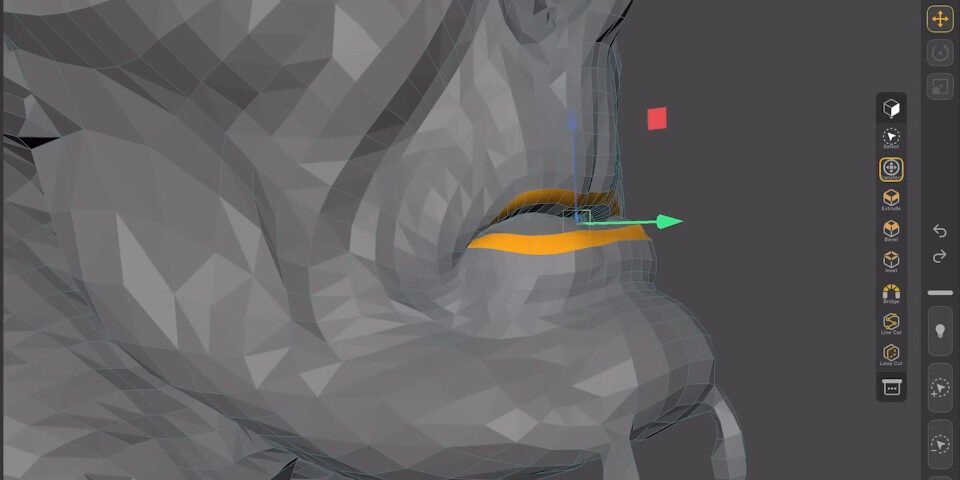 New polygonal modeling tools create hard-surface assets from scratch, or edit existing geometry
To that, Forger 2023 a new set of tools based on the polygonal modelling engine from Cinema 4D.
It includes simplified Select, Transform, Extrude, Bevel, Inset, Bridge, Line Cut, Loop Cut, Weld and Slide tools, reworked for use on a smaller screen with touch controls or a stylus.
With them, users can create simple hard-surface assets from scratch, starting from a set of 12 poly primitives.
The toolset should also open up new workflows when used in conjunction with Forger's existing sculpting tools, including roughing out base meshes for sculpts, or editing low-poly versions of a sculpt.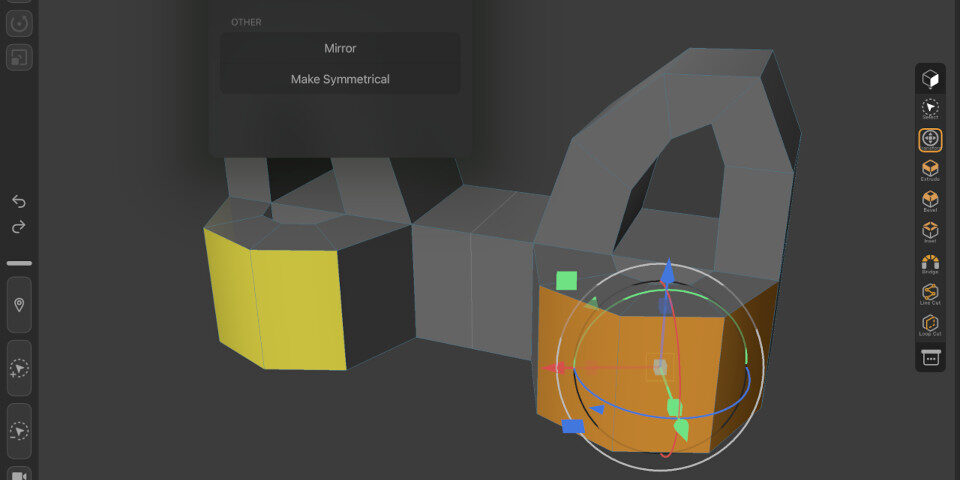 Updated 10 November 2022: Maxon has released Forger 2023.1. The update adds support for symmetry when using all of the new polygonal modelling tools and actions added in Forger 2023.0.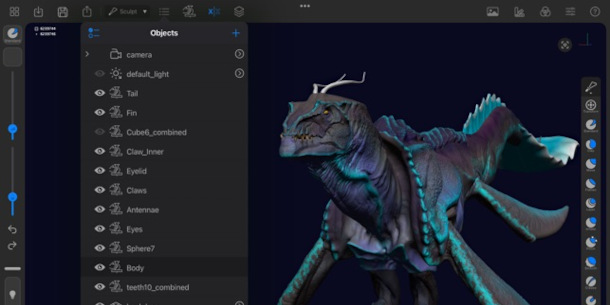 Updated 15 January 2022: Maxon has released Forger 2023.2. The update continues to extend the new polygonal modelling toolset, this time adding support for subdivision surfaces.
At the time of writing, the online manual hasn't been updated, but according to the brief changelog in the App Store, other changes include the option to create custom cameras, and a new Instance node type.
Workflow improvements include viewport manipulation gizmos for all primitives; the option to multi-select and rearrange objects in the objects list; and a new HSV tab in the colour picker.

Updated 31 March 2023: Maxon has released Forger 2023.3. It's a sizeable update, making it possible to light models inside Forger, and adding post effects to the viewport, helping to see sculpts in context.
The release adds new Spot, Point and Directional light types, all of which can cast shadows; and the Color Picker now lets you pick light colours according to their temperature.
A new effects tab in the Display Settings makes it possible to apply Screen-Space Ambient Occlusion, Depth of Field, Bloom, Chromatic Aberration, Grain and Vignetting to the viewport display.
In addition, Maxon has integrated a version of ZBrush's ZRemesher toolset, for retopologising models.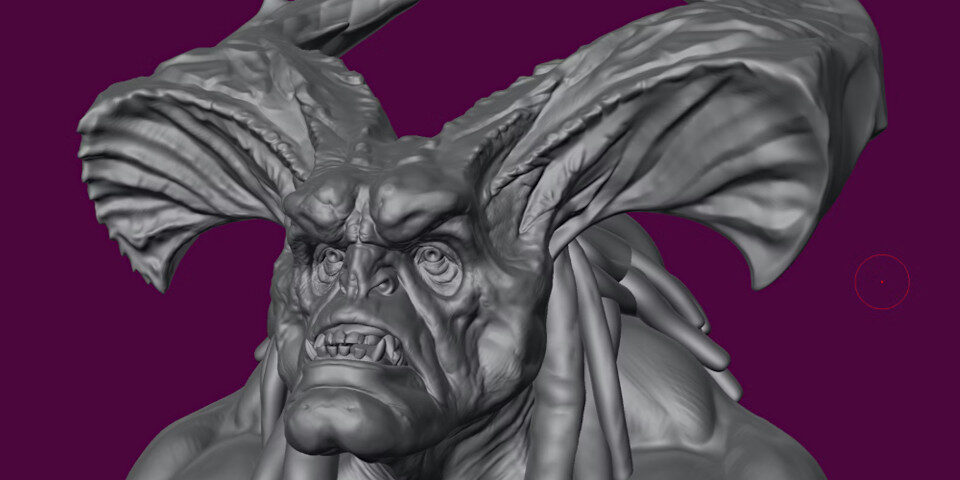 Updated 23 July 2023: Maxon has released Forger 2023.4.
The update adds a hierarchy system, making it possible to organise more complex models by collecting component parts into groups.
New sculpting features include the Sketch Sculpt brush. It's intended to "easily create new shapes with the stroke of an Apple Pencil", although sadly, we can't find images of it in action.
New modelling tools include standard Sweep and Lathe tools, plus Fit Circle, for adding round details to Forger models, and Set Flow, for adjusting the curvature of selected edges.
The lighting toolset gets Area and IES lights, in addition to the lights added in the previous update.
The camera toolset gets support for orthographic cameras, and a new default Action Point camera behaviour, in which the camera can be rotated around a point of interest.
Pricing and availability
Forger 2023.4 is available for iPadOS 15.0+. The base app is free, but is limited to three active files. A paid subscription, which costs $1.99/month or $14.99/year, removes that cap and unlocks a live link to Cinema 4D.

Read more about Forger on Maxon's product webpage
Download iPad sculpting app Forger 2023 for free from the App Store