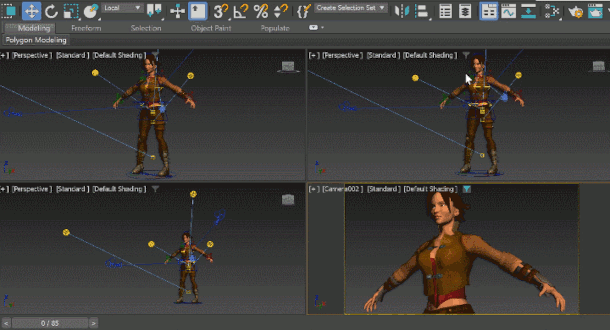 Autodesk has released 3ds Max 2022.3, the latest version of the 3D modelling and rendering software.
The update adds new Per Viewport Filtering options, implements the Advanced Wood system in OSL, and further updates the Smart Extrude system, and the Chamfer, Symmetry and Unwrap UVW modifiers.
New viewport filtering and geometry selection options
Changes in 3ds Max 2022.3 include a new Per Viewport Filtering system, making it possible to choose which types of objects are displayed in each viewport, to help navigate complex 3D scenes.
Users can toggle the visibility of geometry, shapes, lights, cameras and helpers, as shown in the video above.
In addition, when selecting geometry in the viewport, the Occluded selection filter now works with region selections when working with the Editable Poly or Edit Poly modifier.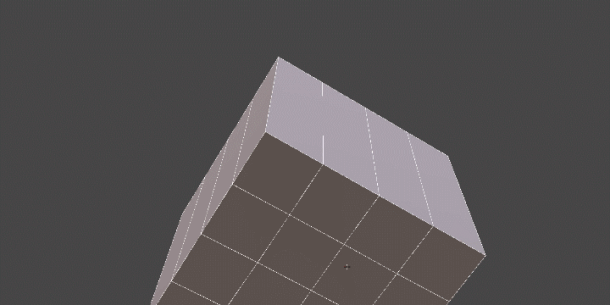 Advanced Wood now implemented in OSL, and further updates to Smart Extrude
Existing features updated in 3ds Max 2022.3 include the Advanced Wood system for mimicking the apperance of real-life types of wood, which has now been implemented in OSL.
In the modelling and UV tools, Smart Extrude gets its fifth consecutive update, with the option to cut through multiple edged bodies on the same mesh; and through non-planar quads and n-gons.
The Chamfer, Symmetry and Unwrap UVW modifiers have also been updated.
Quality of life and performance improvements, and updates to Arnold integration
There are also quality of life improvements to the animation toolset, and usability improvements including automatic recovery of orphaned layers and objects with no parent layers when importing or merging scenes.
You can find a full list of changes via the links at the foot of the story.
Performance improvements include an "additional 25% boost" in file save performance, and updates to pipeline integration, although the online documentation doesn't actually identify what's new.
Outside the core software, Arnold integration plugin MAXtoA supports the new features in Arnold 7.0, including Intel's Open Image Denoise, and a new LUT mode for the tonemapping imager.
You can find more details on MAXtoA 5.0 in our original story on Arnold 7.0.
Pricing and system requirements
3ds Max 2022.2 is available for Windows 10. The software is rental-only. Subscriptions cost $215/month or $1,700/year.
In many countries, artists earning under a local earnings threshold and working on projects valued at under $100,000/year qualify for lower-cost Indie subscriptions, which currently cost $280/year in the US.

Read an overview of the new features in 3ds Max 2022.3 on Autodesk's product roadmap
Read a full list of new features in 3ds Max 2022.3 in the online documentation
Tags: 3D modeling, 3ds max, 3ds Max 2022.3, 3ds Max Indie, Advanced Wood, animation, arch viz, architectural visualization, Arnold, Arnold 7.0, autodesk, Chamfer modifier, Editable Poly, game art, game development, Indie subscription, integration, material authoring, MAXtoA, MAXtoA 5.0, new features, occlusion, Open Shading Language, OSL, Per Viewport Filtering, plugin, price, region selection, rendering, security features, security settings, Smart Extrude, Symmetry modifier, system requirements, Unfold3D, Unwrap UVW modifier, UV Editor, UV workflow, UVW modifier, vfx, viewport selection, visual effects, welding, wood material