Wednesday, June 16th, 2021

Posted by Jim Thacker
Autodesk ships 3ds Max 2022.1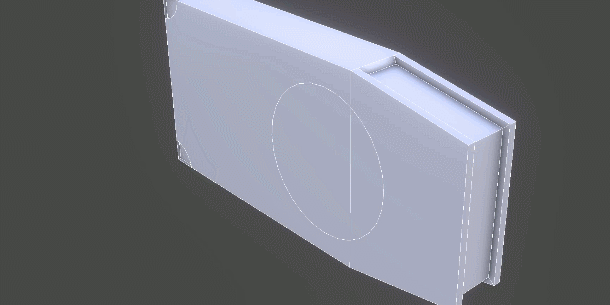 Autodesk has released 3ds Max 2022.1, the latest update to the 3D modelling and rendering software, including improvements to Smart Extrude, to a number of key modifiers, and to geometry selection.
Modelling: faster Smart Extrude
As with 3ds Max 2022 itself, the guts of the 2022.1 update is a set of iterative improvements to 3ds Max's modelling tools.
The Smart Extrude system introduced in 3ds Max 2021.2 (shown in the image above) gets a further update, improving performance when merging or cutting into geometry and restitching intersections.
According to Autodesk, the tool is now "many times faster", particularly on models with high face counts.
Modelling: speed boosts for modifiers that deform meshes
Performance of modifiers that deform meshes and use Explicit normals has also been improved "enabl[ing] artists to work 2 to 4 times faster".
That encompasses a number of key modifiers, like Skin, Path Deform, Taper, Twist and all FFD modifiers.
There are also updates to a couple of other key modifiers, with the Smooth modifier now clearing all normals and Smoothing Group data by default when applied to an object, while the option to adjust the weld threshold for the Symmetry modifier has been brought back in response to user feedback.
Modelling: new options for ignoring backfacing parts of a mesh
In addition, the old Ignore Backfacing toggle, intended to prevent users selecting hidden vertices or faces on a 3D model inadvertently, has been replaced with new Backface and Ignore Occluded options.
As well as providing finer control over geometry selection, Autodesk says that the Target Weld and Bridge tools "perform better with these options enabled".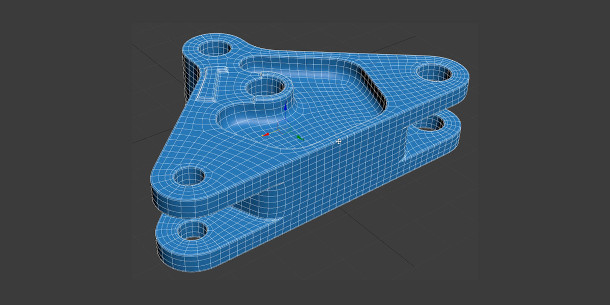 Retopology: Retopology Tools 1.1 now comes as part of the main 3ds Max installation
Autodesk Retopology Tools, the new toolset introduced in 3ds Max 2021.3 for converting meshes to clean all-quad geometry suitable for animation, has also been updated.
While Retopology Tools 1.1 itself is mainly a bugfix release, users of 3ds Max 2022.1 now get it as part of the main install, rather than having to download it separately.
Other changes: new Restore to Factory Settings option, updates to vertex painting
Other changes include a new Restore to Factory Settings option in the General Preferences tab to reset 3ds Max if an installation becomes corrupted, and a number of smaller feature updates and bugfixes.
Changes to vertex painting include the option to use sub-object component selections as masks. Vertex colors are now supported when importing FBX files "from a broader set of sources".
Pricing and system requirements
3ds Max 2022.1 is available for Windows 10. The software is rental-only. Subscriptions cost $215/month or $1,700/year.
In many countries, artists earning under a local earnings threshold and working on projects valued at under $100,000/year qualify for lower-cost Indie subscriptions, which currently cost $280/year in the US.

Read an overview of the new features in 3ds Max 2022.1 on Autodesk's product roadmap
Read a full list of new features in 3ds Max 2022.1 in the online documentation