Tuesday, December 5th, 2017

Posted by Jim Thacker
Appleseed renderer gets new native Maya plugin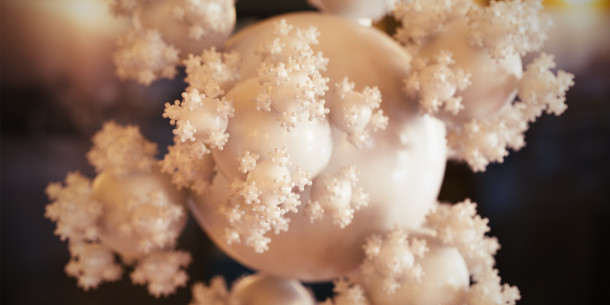 The appleseed dev team has just released version 1.8 of the open-source renderer, adding support for procedural geometry and render-time instancing, and overhauling the AOV and colour pipelines.
The update also introduces a new Maya integration plugin, and officially reintroduces support for Blender.
An open-source physically based renderer with a production pedigree
An open-source physically based renderer founded by former mental images developer François Beaune, we first wrote about appleseed in 2014, when we included it in our summer list of technologies to watch.
At the time, the software was still in alpha, but it had just been used on Fetch, a very beautiful CG short used as a test of the renderer in production.
Since then, appleseed has officially moved into beta, and has steadily gained features, including support for Open Shading Language, a "state of the art implementation" of raytraced subsurface scattering, and a multi-layer material based on Disney's principled BRDF model – one of the first to appear in a third-party app.
It also gained integration plugins for 3ds Max and Gaffer, on top of the existing Maya and Blender exporters.
New Maya plugin and Substance Painter export presets, revamped Blender plugin
To that, the 1.8 release adds a new native Maya integration plugin with support for "nearly all" of Maya's Hypershade nodes, Disney and glass materials, and appleseed's own Standard Surface material.
The dev team has also updated the Blender plugin after a period of inactivity, making Blender an officially supported application once more; while Substance Painter users get new appleseed export presets.
Support for procedural objects and render-time instancing
The standalone renderer gets a number of new features including support for procedurally defined objects like 3D fractals: appleseed now ships with the Mandelbulb fractal as a sample object.
Other suggested future use cases including rendering Boolean assemblies without first having to tessellate them to triangle meshes.
The update also introduces support for procedural assemblies: that is, render-time instancing.
Updates to AOVs and colour management, early support for Python scripting
The AOV system has also been "reimplemented from scratch", adding features standard in other renderers, such as the ability to separate out contributions from direct and indirect lighting.
You can see a list of AOVs currently supported in the release notes. It's currently fairly bare-bones, but the team is working on AOVs from appleseed's render denoiser and native Cryptomatte support.
Users also now get the option to choose between the RGB and spectral pipelines – appleseed being one of the few renderers to support spectral rendering – rather than the software switching on the fly.
Appleseed.studio, the renderer's graphical user interface, gets support for OpenColorIO and work-in-progress support for Python scripting, including an internal Python console and support for Python plugins.
Availability and system requirements
Appleseed 1.8 is available for Windows Vista and above, Linux and Mac OS X 10.10+ under an MIT licence. The renderer is still officially in beta.
Integration plugins are available for 3ds Max 2015+, Blender 2.75+, Gaffer and Maya 2017+.

Read a full list of new features in appleseed 1.8
Read a more general overview of appleseed's feature set on the product website