Friday, August 25th, 2023

Posted by Jim Thacker
Ynput launches free VFX and animation pipeline Ayon

Originally posted on 9 March 2023. Scroll down for news of the new add-ons.
Ynput has released Ayon, its open-source pipeline for visual effects and animation, in beta.
The platform, previously known as OpenPype, provides the foundation for a VFX or animation production pipeline, connecting a studio's DCC tools, version tracking and project management into a unified system.
It can be used by studios of any size, but will probably be most of interest to start-ups and smaller facilities without a team of dedicated TDs to set up or manage pipelines.
In development for five years, and used in production on music videos and animated series
Both Ynput and Ayon have been around for some time, albeit under different names, with the codebase itself beginning life as Pype, the in-house production platform of a boutique Czechian creative studio.
The company formed to develop and promote it was initially called Pype.Club, before rebranding as Ynput, while the platform changed its name to OpenPype, and then to Ayon.
Ayon and OpenPype have been used at a number of interesting small-to-medium-sized studios, including Dazzle Pictures and Method n Madness, which used it on its promo for '2 Step' by Ed Sheeran.
Others – like Colorbleed and Moonshine Animation – have contrbuted to the codebase.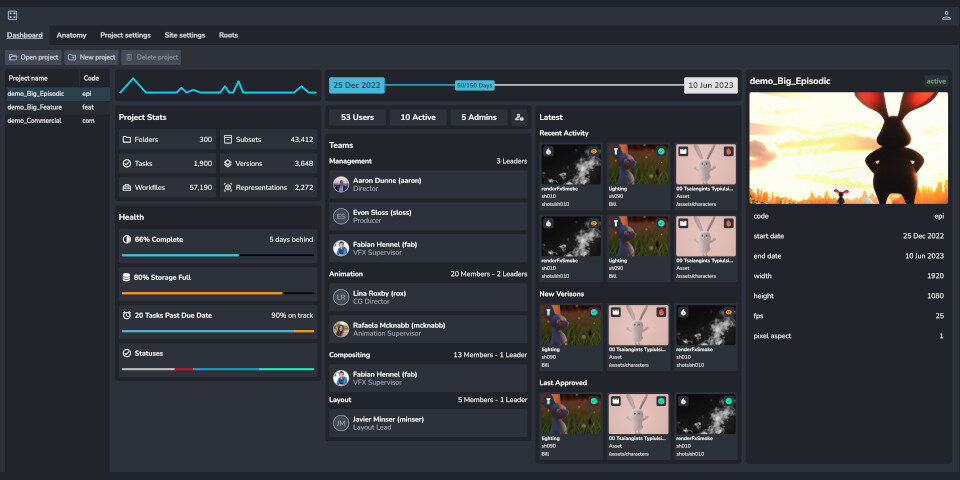 A central hub through which to connect DCC and production-tracking tools
Ayon connects a studio's existing production tools into a coherent pipeline.
Via a browser-based dashboar, users can track the artists assigned to a project, versioning and approvals for individual shots or assets, and see a visual overview of the progress of the project as a whole.
It integrates with a range of key DCC applications: 3D content creation tools like 3ds Max, Blender, Houdini, the Substance 3D products and Maya; compositing and editing tools like After Effects, DaVinci Resolve and Nuke; and 2D animation software like Toon Boom Harmony and TVPaint.
For production tracking, Ayon is tightly integrated with ftrack Studio, along with ShotGrid and Kitsu.
The platform supports workflows based around USD and real-time rendering in Unreal Engine out of the box, with the intention to add support for new production standards as they emerge.
Designed to be artist-friendly, but customisable by TDs
Ayon is designed to be used by supervisors without scripting knowledge, and comes with readymade templates for 2D animation, 3D animation and VFX projects of different sizes.
However, it can be customised to specific projects via its RESTful API, which supports Python and GraphQL.
Ayon itself is free to install, and the source code is available online, with Ynput making its money through services like technical support, training, and pipeline deployment and maintenance.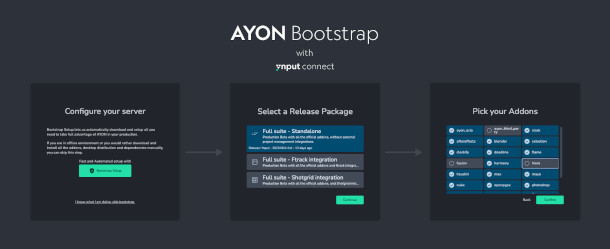 Updated 25 August 2023: Ynput has released Ayon pipeline 2023.8 and Ayon server 0.4.
The update officially moves Ayon out of early access and into production beta: as well as being largely stable, it now has "near feature parity" with the latest release of OpenPype.
However, for many users, the most significant change will be that it is now possible to use Ayon "without touching any code or building anything yourself".
Ayon server now comes as a Docker image, while desktop application Ayon launcher now comes with prebuilt binaries and Python dependency packages "for all platforms".
You can find instructions for deploying Ayon in this blog post.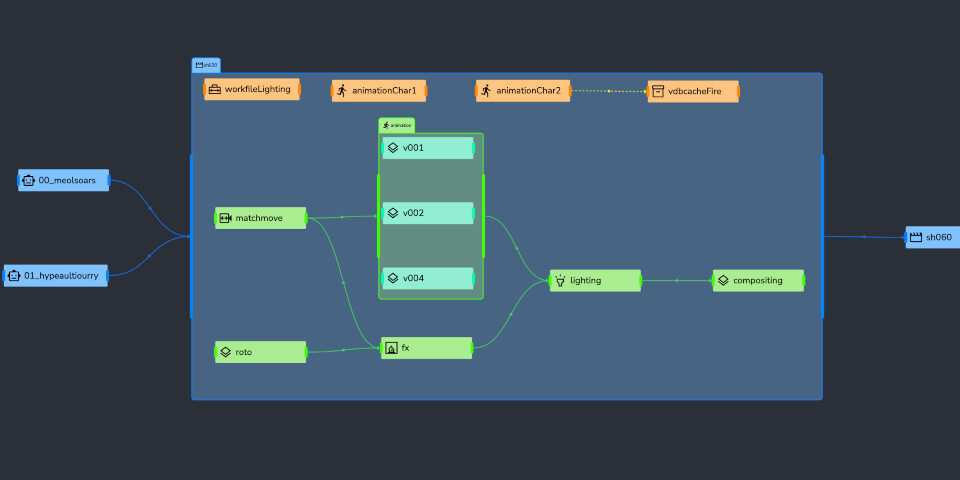 Updated 19 September 2023: Ynput has announced two paid-for premium add-ons for Ayon.
The Node Graph add-on makes it possible to organize projects visually; the Web Publisher add-on streamlines the process of remote artists sharing their work with supervisors for review.
Both will be available on a per-user-per-month basis once Ayon leaves beta, and will be available for a "nominal fee" with the free community plan.
Price, system requirements and release date
Ayon is available free in beta. It can be deployed on Windows, Linux and macOS. The source code is available under an open-source Apache 2.0 licence.
Ynput hasn't announced a final release date yet.
Try open-source VFX pipeline Ayon in beta
Read more about Ayon in the online documentation

Have your say on this story by following CG Channel on Facebook, Instagram and X (formerly Twitter). As well as being able to comment on stories, followers of our social media accounts can see videos we don't post on the site itself, including making-ofs for the latest VFX movies, animations, games cinematics and motion graphics projects.