Tuesday, April 25th, 2017

Posted by Jim Thacker
Foundry releases Nuke 11 product family in beta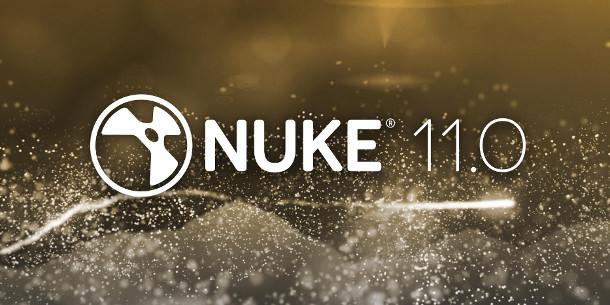 Foundry has released its Nuke 11 family of software – compositing, finishing and editorial products Nuke 11.0, NukeX 11.0 and Nuke Studio 11.0, and shot-management tools Hiero 11.0 and HieroPlayer 11.0 – in public beta.
The release, which was unveiled at NAB 2017, updates Nuke to the VFX Reference Platform 2017 standard, extends GPU acceleration and support for AMD GPUs, and introduces new online collaboration features.
Focus on 'stability, performance and open standards'
During the firm's NAB livestream yesterday, Foundry CEO Alex Mahon described the focus of the Nuke 11 update as being on stability, performance and open standards.
Perhaps because of this – under-the-hood changes rather than new features – it has been a low-key release so far: at the time of posting, there is only a partial feature list on Foundry's website, and no demo videos.
Support for the VFX Reference Platform 2017 standard
Of the features announced so far, the biggest structural change is support for VFX Reference Platform 2017.
Overseen by the Visual Effects Society's technology committee, the platform specifies key tools and programming libraries for use in VFX software in order to minimise support issues in Linux-based pipelines.
The list includes core Linux components like gcc and glibc; programming language Python; GUI toolkit Qt and its bindings; open graphics standards like OpenEXR, OpenSubdiv, OpenVDB, Alembic, OpenColorIO and ACES; and key proprietary formats like FBX.
More GPU-accelerated toolsets; support for AMD GPUs via OpenCL
The ongoing process of introducing support for GPU computation in Nuke continues, with Mahon announcing that version 11 will fully support AMD GPUs via OpenCL across Windows and Linux.
Editorial and finishing suite Nuke Studio gets Timeline Disk Cache, a new GPU-accelerated local disk caching system "for smoother playback of sequences where you don't want to localise footage".
NukeX, the extended edition of the base Nuke compositing software, gets a revamped – and newly GPU-enabled – LensDistortion node, with added support for fisheye and wide-angle lenses, and "improved import of data from other lens estimation packages".
Mahon also mentioned that Nuke's – already GPU-enabled – denoising system had been improved, although we can't currently find any more information about that on Foundry's website.
New collaboration features, updates to the Smart Vector Toolset painting system
Other new features in Nuke 11 include Live Groups, a new type of group node designed to improve collaborative workflow.
Live Groups referenced in other scripts update automatically when the script is loaded, without the need to render intermediate stages, "making it easy for artists to tackle different sections of a shot simultaneously".
According to the update notes, version 11 also features updates to the Smart Vector Toolset introduced in NukeX 10, although so far, there are no further details.
In addition, Frame Server, Nuke Studio's background rendering system, is now also part of Nuke and NukeX.
Pricing and availability
Nuke 11.0, NukeX 11.0, Nuke Studio 11.0, Hiero 11.0 and HieroPlayer 11.0 are available in beta to customers with maintenance contracts. Nuke runs on 64-bit Windows 7+, CentOS/RHEL 5+ Linux, and Mac OS X 10.9+.
Foundry hasn't announced a commercial release date for the Nuke 11 family yet, beyond the fact that it's "coming soon".
Read more about the new features in the Nuke 11 product family on Foundry's website