Wednesday, October 21st, 2015

Posted by Jim Thacker
Download DGDM's free Maya SLiB | Browser plugin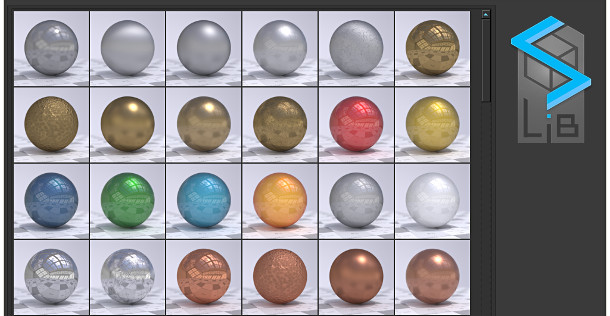 Originally posted on 5 June 2015. Scroll down for updates.
Shader vendor DGDM has released SLiB | Browser, a free Maya plugin for browsing and previewing shaders. The tool provides a clean user interface and rendered 3D previews of the shaders in your library.
It's a companion product for DGDM's own commercial Redshift shader collections, but it should work with your own assets: by default, it includes directories for Arnold, mental ray, Redshift and V-Ray shaders.
The plugin also comes with two sample Redshift shaders: one glass material and one flaky metal material.
Availability
SLiB | Browser is compatible with Maya 2013 and above, running on Windows, Linux or Mac OS X.
Updated 21 October: DGDM has just released a new Pro edition of the plugin, "rewritten from scratch to greatly improve functionality and stability" and with the extra option to export shaders or assets. It costs $20 $45.