Thursday, October 24th, 2019

Posted by Jim Thacker
Download Maya hair plugin Shave and a Haircut 9.6 free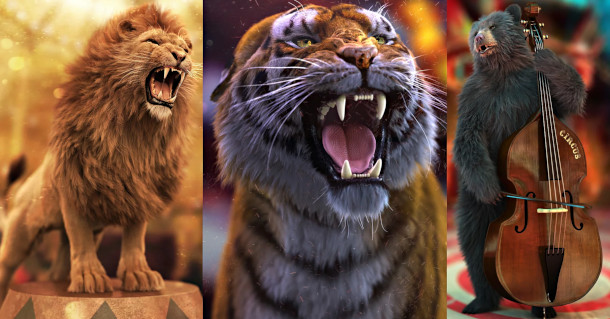 Epic Games has made Maya hair and fur plugin Shave and a Haircut 9.6 available to download for free.
The firm acquired the software – one of the first commercially available third-party hair tools, used by studios including Weta Digital and Double Negative – from original developer Joe Alter earlier this year.
Availability and system requirements
The downloadable version of Shave and a Haircut 9.6 is compatible with Maya 2017 and 2018 on Windows 8.1+, Linux and macOS 10.10.5 and 10.11.6. Epic has also released the Arnold, RenderMan and V-Ray shaders.
Both the source code and compiled binaries are available from Epic Games' GitHub repo: to download them, you need to have created both an Epic Games account and a GitHub account and linked them.
The software is available under the Unreal Engine 4 EULA, so it's free to download and use for non-interactive projects like film and TV work.
https://www.unrealengine.com/en-US/blog/shave-and-a-haircut-v9-6-for-maya
(Includes instructions on how to download the software)

Updated: The original version of this story mentioned that the EULA specifies a 5% payment of gross royalties beyond the first $3,000/quarter for any project released commercially, but Epic Games has been in touch to point out that this only applies to projects compiled using its technology, like games.