Thursday, June 6th, 2019

Posted by Jim Thacker
Epic Games acquires Shave and a Haircut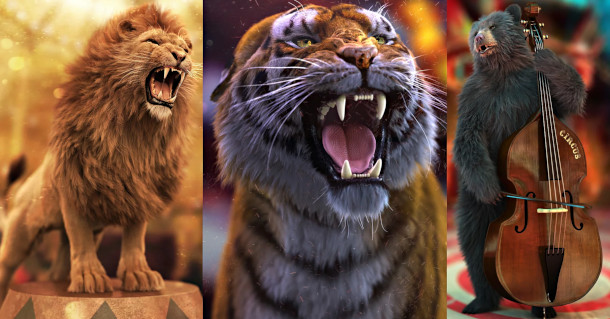 Epic Games has acquired veteran Maya hair plugin Shave and a Haircut from original developer Joe Alter.
The firm plans to make both source code and compiled binaries for the final commercial release of the plugin, version 9.6, available free to Unreal Engine users under the terms of the engine's EULA.
One of the earliest commercial hair solutions for visual effects
A staple of VFX and animation workflows in the previous decade, Shave and a Haircut was used by a number of major studios, including Weta Digital, Double Negative and Scanline VFX.
The technology was also licensed by Autodesk and integrated into both 3ds Max and Softimage.
However, updates slowed in recent years, with the last commercial release, Shave and a Haircut 9.6, appearing in 2015. At the time, it was priced at $399, but later moved to a rental-only model.
Version 10, which would have ported the entire application to the GPU and added new hair grooming and sculpting tools, was previewed at Siggraph 2016, but never shipped.
It isn't clear from Epic's announcement whether it has acquired the GPU code developed for Shave and a Haircut 10, or how, if at all, it intends to integrate the technology in Unreal Engine.
We've contacted the company and will update if we find out more.
Availability and system requirements
Shave and a Haircut 9.6 for Maya will become available free, as both source code and compiled binaries, on Epic Games' GitHub "in the coming weeks".
Epic also plans to release the associated shaders for Arnold, RenderMan and V-Ray.
Updated 24 October 2019: Shave and a Haircut 9.6 is now available to download. You can find system requirements and instructions on how to do so here.
Read more about Epic Games' acquisition of Shave and a Haircut for Maya on its website