Wednesday, August 24th, 2022

Posted by Jim Thacker
Tutorial: Unreal Engine 5 Lighting Fundamentals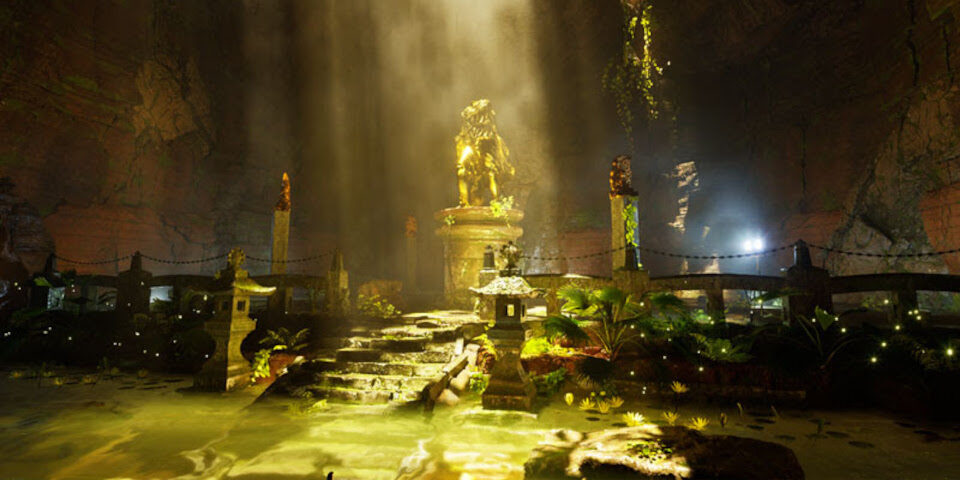 The Gnomon Workshop has released Unreal Engine 5 Lighting Fundamentals, a complete walkthrough of UE5's lighting system, recorded by VR artist Charleston Silverman.
It is aimed at new users and artists migrating from UE4, the previous version of the game engine and real-time renderer, and complements Silverman's previous tutorial, Unreal Engine 5 Material System Overview.
A complete introductory guide to Unreal Engine 5's lighting tools
Unreal Engine 5 attracted a lot of attention on its release earlier this year, in part because of Lumen, its new real-time global illumination system.
However, in order to design and optimise the lighting in a 3D scene or game level, artists need to understand the wide range of other tools available to them within the software.
In the workshop, which provides over three hours of video training, Silverman sets out a range of production-proven workflows, from static lighting techniques to the use of fully dynamic lighting systems like Lumen.
The training covers a range of key Unreal Engine features including Lightmass, its lightmap generation system, and the Path Tracer render mode.
Other topics covered include volumetric lighting, particle lights, light functions, IES profiles, reflections, sky lights, HDRI backdrops and post-processing techniques, along with how to optimise UE5 projects.
As well as the training videos, viewers of the workshop can download Silverman's UE5 project file.
About the artist
Charleston Silverman is lead digital projects engineer at mixed reality firm Digital Nation Entertainment.
He has worked on projects for companies including Time Inc, NASA, CNN, NBA and Apple, and his technical specialities include 3D modelling, photogrammetry, materials, texturing and lighting.
Pricing and availability
Unreal Engine 5 Lighting Fundamentals is available via a subscription to The Gnomon Workshop, providing access to over 300 tutorials. Subscriptions cost $49/month or $490/year. Free trials are available.
Read more about Unreal Engine 5 Lighting Fundamentals on The Gnomon Workshop's website
Full disclosure: CG Channel is owned by Gnomon.