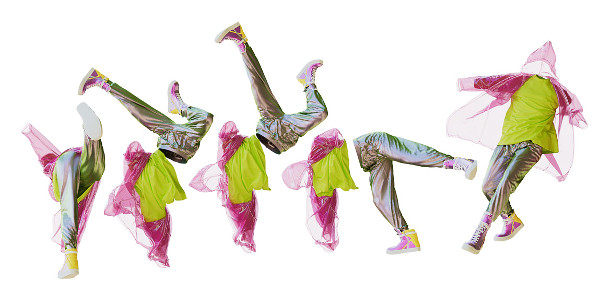 Swedish start-up Deform Dynamics has released Dynamo, a promising GPU-accelerated 3ds Max cloth simulation plugin that promises "10-100x faster performance" than Max's native Cloth modifier.
The firm claims that Dynamo "enables natural interactions in real-time", turning the process of developing cloth sims for visual effects, motion graphics or architectural visualisation into "something playful and fun".
New GPU-accelerated plugin lets you interact with 3ds Max cloth sims in real time
Dynamo arises out of its founders' academic research work: Deform Dynamics CEO Marco Fratarcangeli is a professor at Gothenburg's Chalmers University of Technology
The plugin supports a standard range of cloth properties, including mass, stiffness and internal pressure; and points on the cloth surface can be pinned in place or designated as seams to control the simulation.
Dynamo cloth also respects forces like wind and gravity, and collision with surrounding objects.
According to the product website, the plugin can also be used to simulate "volumetric objects such as fat, tissue or jelly", although the online documentation focuses primarily on cloth.
Being both CPU-multithreaded and GPU-accelerated, Dynamo is fast: Deform Dynamics claims that Dynamo performs "100-100x faster" than 3ds Max's native Cloth modifier.
Demo videos show users interacting with simulations inside the 3ds Max viewport in real time.
At just over $100, pricing is competitive with existing third-party cloth plugins like Lucid and SyFlex, with Deform Dynamics suggesting use cases ranging from motion graphics to draping cloth for arch viz work.
Pricing and system requirements
Dynamo is available for 3ds Max 2018+. To use GPU acceleration you will need a CUDA-compatible Nvidia GPU: Deform Dynamics recommends a GeForce GTX 1050 or better. It costs €99 (around $117).
The company also develops a Unity plugin based on the same technology. A UE4 version is in closed beta.

Read more about Dynamo on Deform Dynamics' website
Find a full list of features in Dynamo in the online documentation
Tags: 3ds max, animation, arch viz, architectural visualization, Cloth modifier, cloth simulation, CUDA, Deform Dynamics, Dynamo, friction, GPU-accelerated, gravity, jelly, mass, motion graphics, NVIDIA, pin, plugin, pressure, price, real time, seam, simulation, soft body, stiffness, system requirements, Tissue, UE4, Unity, Unreal Engine, vfx, visual effects, volumetric, wind