Monday, February 17th, 2020

Posted by Jim Thacker
AMD releases Radeon ProRender 2.3 for Blender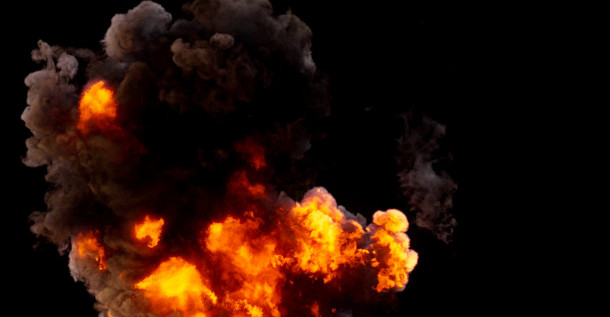 Radeon ProRender 2.3 for Blender, the latest version of AMD's free physically based GPU renderer, adds support for Blender 2.82, including the new mantaflow gaseous fluid simulation system. Image: Crossmind.

AMD has released Radeon ProRender 2.3 for Blender, the latest update to the Blender edition of its free, physically accurate GPU renderer.
The update adds support for some of the new features added in Blender 2.82, including the new smoke and fire simulations, and improves support for Blender shading netwworks and render pass setups.
Now supports native mantaflow gaseous fluid simulations
The main change in Radeon ProRender 2.3 for Blender is support for Blender 2.82: the update was released shortly after Blender 2.82 itself shipped last week.
That mainly means support for the new mantaflow fluid simulation system – Radeon ProRender will now render native Blender smoke and fire – plus some smaller changes to shading nodes.
The update also makes it possible to connect Blender HSV nodes to textures in shading networks, and adds support for more properties of Blender's Object ID AOVs, lookdev mode and directional lights.
Installation has also been streamlined, with the option to install the software for multiple versions of Blender on Windows and macOS.
And, in an interesting change, given Radeon ProRender's origins as a dedicated OpenCL renderer, the installer no longer checks for OpenCL support.
The renderer still runs via OpenCL on Windows and Linux, but for some time, AMD has also suported Apple's Metal graphics API for macOS users, following Apple's decision to deprecate support for OpenCL in 2018.
You can find a full list of changes and bugfixes via the link below.
Availability and system requirements
Radeon ProRender 2.3 for Blender is compatible with Blender 2.80+ on Windows 7+, Ubuntu 16.04.3 and 18.04.0 Linux and macOS 10.13.3+. It's a free download.

Read a full list of new features in Radeon ProRender 2.3 for Blender in the online release notes