Monday, July 15th, 2019

Posted by Jim Thacker
Soft8Soft releases Verge3D 2.13 for Blender and 3ds Max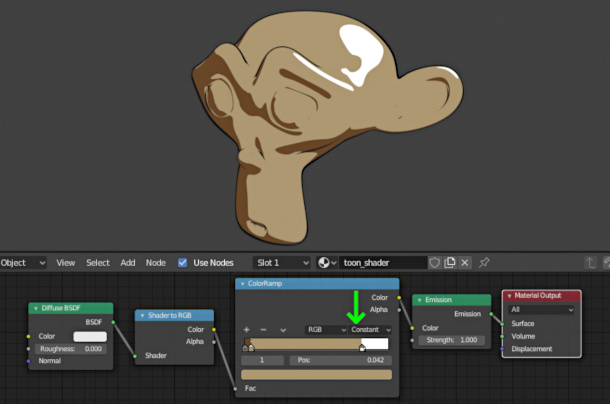 Originally posted on 15 July 2019. Scroll down for news of the 3ds Max edition of the software.
Soft8Soft has released Verge3D 2.13 for Blender, the latest version of its framework for converting Blender scenes into WebGL-based 3D web applications.
The update introduces support for native shadows from Blender 2.80's new Eevee renderer, plus support for Matcap materials and for basic toon-shaded render effects.
New render effects, from native Eevee shadows to toon shading
Verge3D 2.13 introduces a number of new graphical features, including native support for shadows generated by Eevee, the new real-time renderer coming up in Blender 2.80.
The release also introduces support for Matcap materials and for the Constant interpolation mode in the Color Ramp node, making it possible to create simple toon-shaded effects.
Puzzles, the visual programming system used in the software, gets a new readymade puzzle for setting up dynamic screen-space reflection and refraction effects.
All of the latter three features work with both Eevee and Blender's older Cycles renderer.
The Verge3D App Manager has also been updated, enabling users to make their development server accessible remotely, making it possible to debug apps from mobile devices.
Users can also now create and reuse custom templates for Verge3D apps.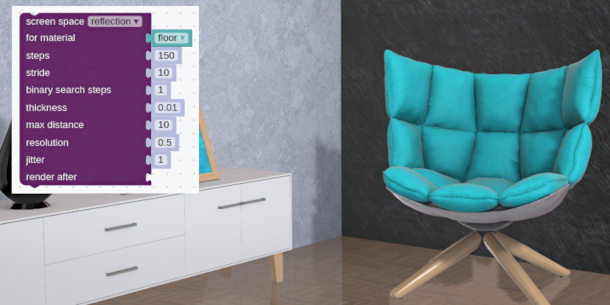 Updated 5 August 2019: Verge3D 2.13 for 3ds Max is also now shipping.
As with the Blender edition, the update introduces a new system for setting up screen-space reflection or refraction, and reworks the software's implementation of shadows.
There are also similar updates to Puzzles and the App Manager.
Max-specific changes include a new default behaviour that excludes 3ds Max mesh attributes not used by Verge3D from exports, reducing the size of the files generated.
Pricing and availability
Verge3D 2.13 is available for Blender 2.79 and 2.80, and 3ds Max 2017+.
The software can be trialled for free; for production, a personal licence costs $290, a team licence costs $990, and an enterprise licence – which gets you source code access – costs $2,990.

Read a full list of new features in Verge3D 2.13 for Blender on Soft8Soft's website
Read a full list of new features in Verge3D 2.13 for 3ds Max on Soft8Soft's website