Friday, July 12th, 2019

Posted by Jim Thacker
First release candidate for Blender 2.80 now available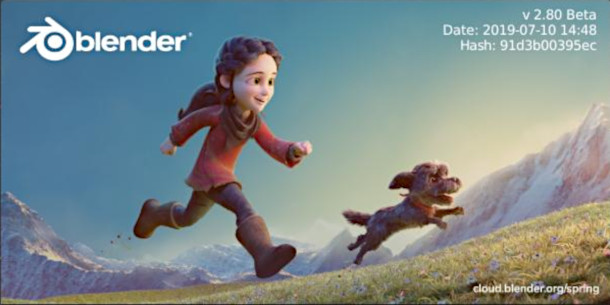 The Blender Foundation has announced that the first release candidate for Blender 2.80 – the almost-final version of the long-awaited major update to its open-source 3D software – is due today now available.
(It was originally due to ship yesterday, but by close of play, the release date had been amended to "out in less than 24 hours").
We posted a round-up of the key features in Blender 2.80 – which include a new UI, the hotly tipped Eevee real-time renderer and new 2D animation tools – when the software went into beta last year.
We'll post an updated version once Blender 2.80 finally ships – expected to be within a week or so of the release candidate – but for now, check out the preview of the new splash screen above.
Updated 19 July 2019: A second release candidate, Blender 2.80 RC2, has now been released, fixing "over 70 bugs" in the RC1 release. You can download it via the link below.

Visit the Blender 2.80 product website
Download the latest version of Blender
(Includes the Blender 2.80 release candidate)