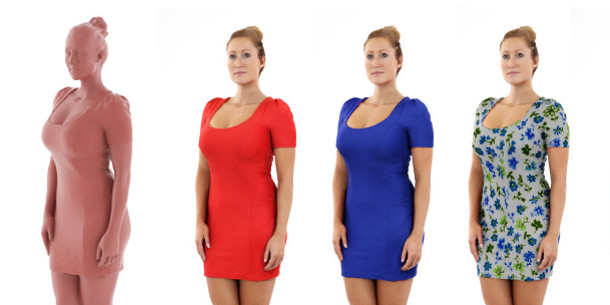 This story was posted on 28 June 2015 and is now outdated. Click here for an up-to-date version.
New online asset store Renderpeople has made Rosy, one of its ready-to-render stock characters based on photogrammetric reconstructions of real people, available to download for free.
The female figure is provided in OBJ format, and as 3ds Max and Cinema 4D scene files, both set up for V-Ray. The asset is licensed for use in commercial work.
All three formats include 30,000-polygon and 100,000-polygon versions of the model, with 8K diffuse, normal and specular maps, including two variant diffuse textures for the dress.
Updated: Since we originally posted this story, Renderpeople has replaced Rosy with Mei, a new free ready-posed female figure provided in the same file formats, and at the same resolutions.
More commercial figures in Renderpeople's library
Renderpeople also has over 200 commercial stock characters (plus one dog), priced at around $40-60 each. The models are divided up into men, women and children, in both business and casual clothing.
Intended primarily as an alternative to Photoshop cut-outs for visualisation work, the figures include both unrigged, ready-posed models, plus a new range of rigged, custom-poseable characters.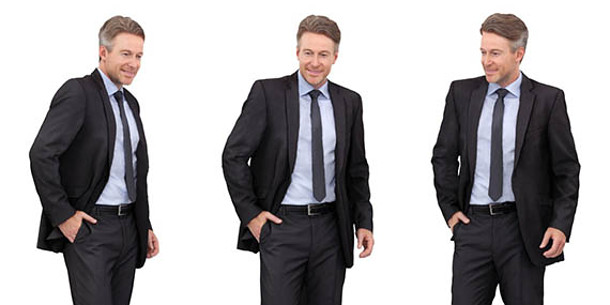 Updated 19 August: Renderpeople has released a second free 3D character. Dennis is a male figure, and is again provided in OBJ, C4D and MAX formats at 30K and 100K resolutions, with 8K textures.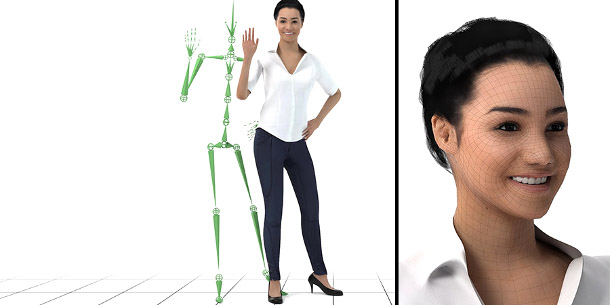 Updated 28 September 2016: Renderpeople has released a third free 3D character, Jessica, described as "the first of a new generation of scanned people".
Whereas the earlier free characters came pre-posed, Jessica is fully rigged and retopologised to around 18,000 polys for custom posing. Her hair is represented as geometry planes with subsurface scattering.
The character is available in FBX format and as scene files for 3ds Max, Maya and Cinema 4D, for both the native and V-Ray renderers. The 3ds Max version also comes in variants for Biped and CAT rigs.
Renderpeople also has a new range of commercial figures with the same specs. More details here.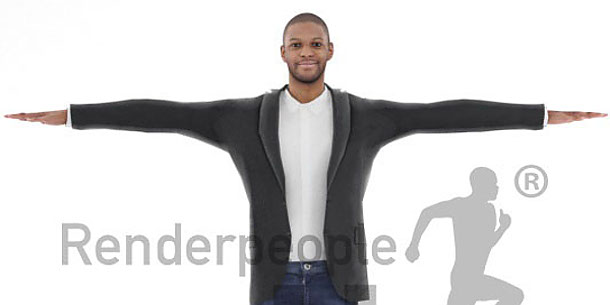 Updated 12 February 2017: Renderpeople has released a fourth free 3D character, Andrew: a male figure in casual clothes, available in the same formats as the Jessica model: FBX, MAX, MA and C4D.

Download the four free character models from Renderpeople's website
(Registration not required, although you can sign up for the company's newsletter at the foot of the page)
Tags: 3D model, 3ds max, 8K, animation ready, biped, C4D, CAT, character, Cinema 4D, commercial use, download, FBX, female, figure, free, hi-res textures, Jessica, level of detail, LOD, MA, MAX, Maya, Mei, OBJ, Renderpeople, rigged, Rosy, V-Ray