Sunday, November 25th, 2018

Posted by Jim Thacker
Get two free Renderpeople animated characters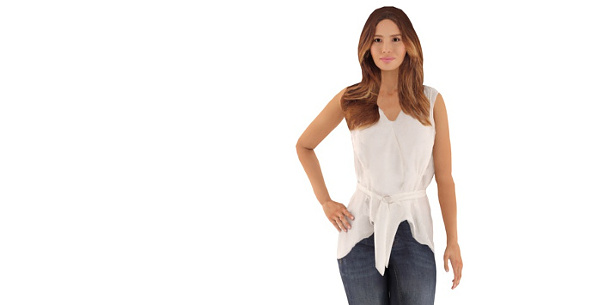 Originally posted on 29 April 2018. Scroll down for news of the second free animated character.
Online asset store Renderpeople has made a animated female character available to download for free in 3ds Max, Cinema 4D, Maya and FBX formats.
The figure, Sophia, is a teaser for Renderpeople's new line of commercial animated stock characters.
High-quality free rigged 3D characters in 3ds Max, Cinema 4D, Maya and FBX format
Like Renderpeople's other free 3D characters, Sophia has been retopologised from the original scan data, and is fully rigged.
Unlike the other characters, however, she comes with a short readymade movement cycle, showing her shifting her weight from foot to foot, crossing her arms, then putting her hand on her hip.
The model is fully textured, and comes with V-Ray materials in the case of the 3ds Max, Cinema 4D and Maya scenes, plus Corona and OctaneRender in the case of 3ds Max and Cinema 4D.
And as with Renderpeople's other free characters, Sophia is licensed for use in commercial projects.

Updated 25 November 2018: Renderpeople has released its second free animated 3D character.
As before, the model – this time, a male dancer – is fully textured, and available as in FBX format as well as 3ds Max, Maya and Cinema 4D scene files.
More commercial figures in Renderpeople's library
Renderpeople also has almost 2,000 commercial stock characters (plus one dog), priced at £39-119 (around $55-165) each. The models can be browsed by age, gender, ethnicity, clothing style, and by pose.
Intended primarily as an alternative to Photoshop cut-outs for visualisation work, the figures include both unrigged, ready-posed models, plus newer rigged and animated characters.

Download free rigged and animated 3D characters from Renderpeople's website
(Registration not required, although you can sign up for the company's newsletter at the foot of the page)