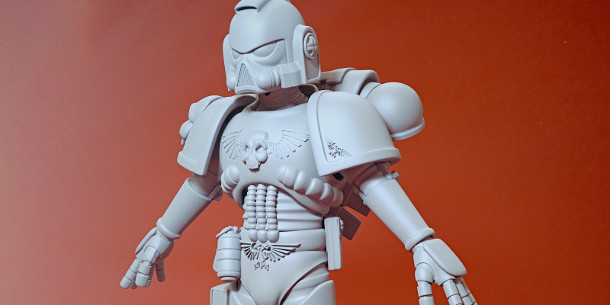 Naughty Dog technical artist Christophe Desse has released some of his personal 3D models on Gumroad, including characters, vehicles and weapons.
Many of the files are commercial downloads, but you can get some really nice ones for free, including a full-body model of a cartoon-style space soldier (shown above), provided in FBX and OBJ formats.
The model is supplied at subdivision level 0, without UVs, and should be a useful resource for riggers or lighters looking for a base asset with which to work.
There's also 'Hank', a ZBrush sculpt of a male human head, provided in ZTL format with multiple SubTools. Both files are licensed for learning and personal use only.
Desse has also uploaded the project file for one of his free Substance Painter video tutorials to the Gumroad page, so it's worth checking back for new assets.
Download the Space Soldier and male head models from Christophe Desse's Gumroad page
(Includes the option to make a voluntary donation. Enter a figure of $0 to download them for free.)
Tags: 3D model, bust, character, Christophe Desse, download, FBX, free, male head, naughty dog, OBJ, Space Soldier, ZTL