Originally posted on 25 January 2022. Scroll down for news of the KeyShot 11.3 update.
Luxion has released KeyShot 11, a major update to its rendering and technical animation software that introduces new 3D paint and physics capabilities, and a CMF material management system.
The firm has also discontinued perpetual licences of the software, making it available subscription-only, with entry-level edition KeyShot HD replaced by a new subscription-only product, KeyShot Personal Edition.
New Physics Simulation tool adds rigid body dynamics to a scene
Major new features in KeyShot 11 include the Physics Simulation tool, for creating simple rigid body dynamics simulations like objects "falling, sliding and bouncing".
Simulations may be applied to objects, groups of objects or Model Sets, with users able to control the results by setting parameter values for Gravity, Friction and Bounciness.
It is also possible to set the total time for a simulation, and the number of keyframes generated per second.
The system only works with meshes rather than NURBS or other curve objects, and does not support soft bodies. In addition, simulations do not currently take account of other animations in a scene.

New 3D texture painting and material management toolsets
The update also introduces a new 3D Paint system, making it possible to texture assets within KeyShot by painting directly onto the surface of the model, rather than having to export them to other DCC apps.
It supports a standard basic range of brush settings; brush, stamp and eraser modes; and paint layers.
For product design, KeyShot 11 also introduces a Material Information Manager and CMF output (Color, Material and Finish).
The toolsets are intended to help generate tech packs for design reviews, with users able to import and edit metadata about the materials used to manufacture a product, and export CMF documentation.
New import options and scripting tools
Other changes include the option to import animations in FBX as well as Alembic format, either as rigged animations or .mcx geometry caches; and GPU support for KeyShot's Cutaway Material.
There are also new options for automating common workflow tasks, either through a Python 3-based scripting console or a Headless Scripting system.

KeyShot Pro only: new Web Viewer, available via a separate KeyShotWeb subscription
Users with KeyShot Pro subscriptions and a separate subscription to the KeyShotWeb module also get the new Web Viewer, for publishing and sharing KeyShot files online.
Once a scene has been uploaded to KeyShot Cloud, users can generate a link to an interactive online version that can be shared with collaborators for viewing in standard desktop and mobile web browsers.
Sales of perpetual licences discontinued, along with KeyShot HD
In addition, Luxion has discontinued perpetual licences of KeyShot, making the software rental-only.
Existing perpetual licences will remain valid, but users will not be able to access new subscription-only features, including the new KeyShot Web Viewer.
Luxion has also discontinued KeyShot HD, the old entry-level edition, in favour of KeyShot Personal Edition, a subscription product described as a "more basic version of KeyShot for freelancers and individual users".
Personal Edition users are limited to installing KeyShot on one machine at a time, not three; and cannot install add-on modules like KeyShotWeb and the network rendering module.
The Personal Edition will be supported only via Luxion's forum, and will not receive phone or email support.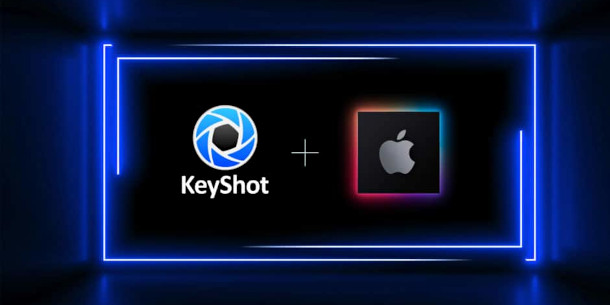 Updated 30 June 2022: Luxion has released KeyShot 11.2.
The update adds native support for Apple Silicon processors, including both the original M1 and new M2 processors, with the macOS edition now available as a universal binary for Apple Silicon and Intel Macs.
According to Luxion, native support provides "15-30% performance gains" on Apple Silicon Macs, on which KeyShot previously ran using the built-in Rosetta 2 emulator.
The update also adds new Pantone 2022 colours to the KeyShot colour library, the option to render CMF documents via scripting, and a number of smaller feature updates and workflow improvements.
Outside the core app, the KeyShot Web Viewer now supports switching between environments and cameras, and two-finger swiping to pan the camera, and gets a new bloom effect and better transparent materials.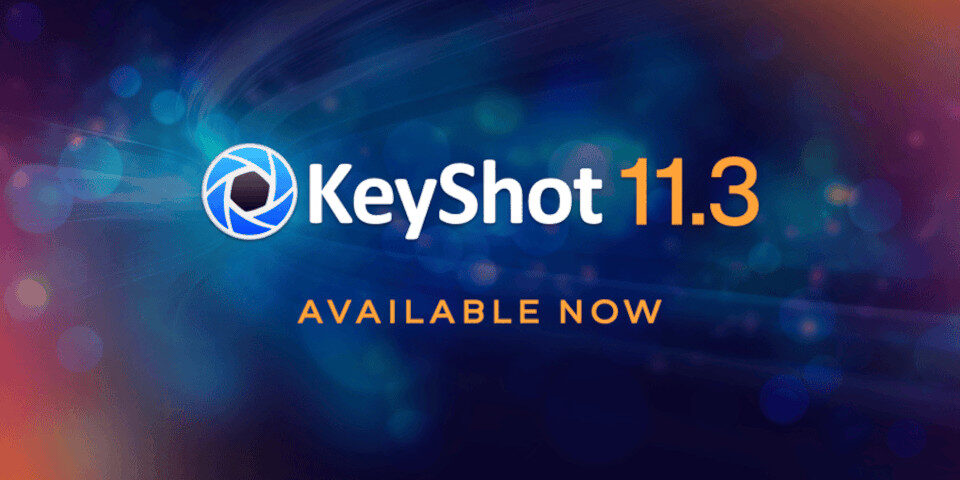 Updated 2 November 2022: Luxion has released KeyShot 11.3.
The update extends KeyShot's Mesh Simplification tool, adding the option to merge parts of a model based on materials; and adds the option to export CMF data in PDF format.
Outside the core app, performance of the KeyShot Web Viewer has been improved, with load times now "2.5 to 4 times faster".
Pricing and availability
KeyShot 11.3 is available for Windows 10+ and macOS 10.15+. Integration plugins are available for a range of DCC and CAD tools, including 3ds Max, Cinema 4D and Maya.
KeyShot Pro subscriptions cost $1,188/year, compared to $1,995 for the old perpetual licence. KeyShot Personal Edition subscriptions cost $588/year, compared to $995 for the old perpetual KeyShot HD licence.
Updated 30 June 2022: KeyShot Personal Edition is not listed in Luxion's main online store, but you can take out a personal subscription by visiting a separate webpage.
KeyShotWeb and network rendering are avaiable via separate subscriptions.

See a summary of the new features in KeyShot on Luxion's website
Read a full list of new features in KeyShot 11.0-11.3 in the online release notes
Read Luxion's FAQs about KeyShot 11 going subscription-only
Tags: 3D painting, 3ds max, Alembic, animation, Apple Silicon, arch viz, bounciness, Cinema 4D, CMF, Color Material Finish, discontinued perpetual licence, Eraser, FBX, friction, geometry cache, gravity, headless rendering, Headless Scripting, KeyShot, KeyShot 11, KeyShot 11.2, KeyShot 11.3, KeyShot Cloud, KeyShot Enterprise, KeyShot HD, KeyShot HD discontinued, KeyShot Personal Edition, KeyShot Pro, KeyShot Web Viewer, KeyShotWeb, Luxion, M1, M2, Material Information Manager, Maya, MCX, Mesh Simplification tool, network rendering, new features, new pricing, paint layers, Pantone 2022, Pantone colors, physics, price, product visualization, publish KeyShot file online, Python, Python 3, release date, rendering, rental-only, rigid body dynamics, scripting, scripting console, share KeyShot file online, simulation, Stamp tool, subscription only, system requirements, technical animation, texturing, visualization, ZBrush