Tuesday, November 15th, 2022

Posted by Jim Thacker
CLO Virtual Fashion releases Marvelous Designer 12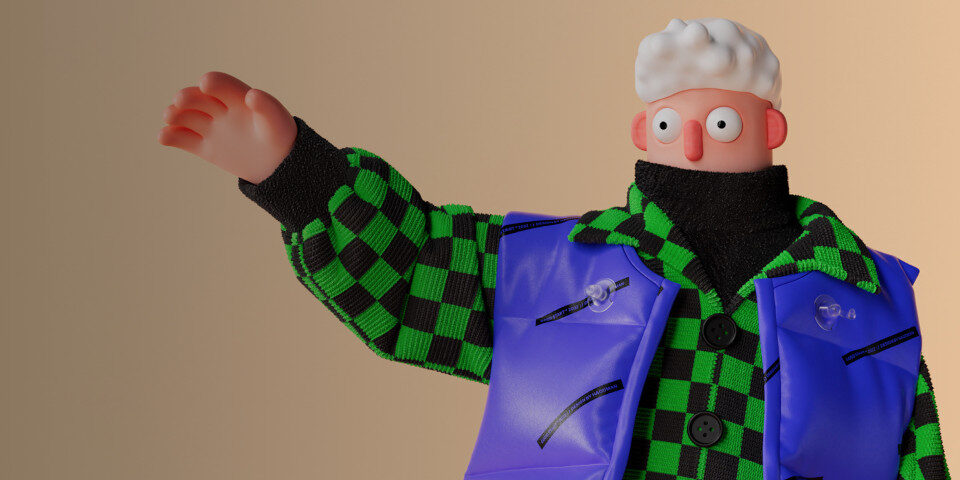 CLO Virtual Fashion has released Marvelous Designer 12, the latest version of the 3D clothing design tool.
The update makes it possible to keyframe-edit simulation caches to retime or fix artefacts in simulations, adds new tools for adjusting garments in 3D, and improves retopology workflow.
Convert 2D patterns into animated 3D clothing
Widely used by games and animation studios, Marvelous Designer enables artists to design 3D garments in the same way as real-world clothes, by stitching virtual 2D pattern parts together.
Users can import an animated character model, drape clothing over it, then export the result back to a 3D application in Alembic or FBX format, as an OBJ file sequence, or as a Maya cache, PC2 or MDD cache.
As well as simulating the effect of gravity on a garment, it is possible to create wind animations.

Marvelous Designer 12: keyframe-edit simulation caches
Key changes in Marvelous Designer include the option to keyframe-edit simulation caches.
Keyframes are now automatically generated when recording a simulation, making it possible to fix minor artefacts or to retime the motion by editing the keyframes for the simulation cache.
Artists can also use the toolset to loop simulations endlessly, or to blend simulations together.
Joint keyframe animations can be exported to other DCC applications in FBX format.

New styleline editing tools and better retopology workflow when editing garments
Users can also now edit boundaries between clothing parts in the 3D view via new styleline editing tools.
Reshaping an existing styleline – or even drawing an entirely new styleline in the 3D view – automatically reshapes or splits the corresponding 2D pattern parts.
The workflow should be more intuitive for artists with little experience of real-world garment-making than editing the 2D pattern parts directly.
The update also improves retopology workflow in Marvelous Designer, with new options for selecting topology points and snapping to internal lines and shapes when drawing in new topology.

New Spiral pattern tool, and new options for creating custom zips
Smaller features include a Spiral tool for creating spiral patterns in the 2D Pattern window, such as the one used to create the frill on the dress in the video above.
In addition, it is now possible to use custom OBJ files as 3D geometry for zips on clothing, and to assign custom materials to different parts of the zip; and to apply Substance materials to trims, buttons and avatars.

New import and export options
Users also now have the option to automatically generate a fitting suit – used to retarget clothing to characters with different bodily proportions – when importing a character.
Marvelous Designer can also now merge vertices by proximity when exporting clothing.
The process, which merges pattern parts into a single unified mesh, is intended for use after the retopology tools, which remove the sewing relationships between parts that would otherwise be used.
Pricing and availability
Marvelous Designer 12.0 is available for Windows 10+ and macOS 10.15+.
Personal subscriptions cost $39/month or $280/year. Enterprise subscriptions cost $1,700/year for a node-locked licence, and $2,000/year to $2,200/year for floating licences.
The release is the final one to which holders of old perpetual licences can upgrade, following CLO Virtual Fashion's decision to make the software available subscription-only in 2020.

Read an overview of the new features in Marvelous Designer 12.0 on the product website
Read a full list of new features in Marvelous Designer 12.0 in the online release notes