Originally posted on 23 August 2019. Scroll down for news of the commercial release.
CLO Virtual Fashion has unveiled Marvelous Designer 9, the latest update to the 3D clothing design tool, adding support for GPU simulation and user-directed subdivision of clothing meshes.
The release, which is currently available to pre-order, also adds new symmetry and retopology options when working with 2D clothing parts.
Convert 2D patterns into animated 3D clothing
Widely used by games and animation studios, Marvelous Designer enables artists to design garments in the same way as real-world clothes, by stitching virtual pattern parts together.
Users can import a character model in OBJ or Collada format to drape clothing over, then export the result back to a 3D application as an OBJ, or in the Maya cache, PC2 or MDD point cache formats.
The 3D clothing responds to gravity and wind forces, and the resulting simulations can also be exported.
New in Marvelous Designer 9: GPU simulation and brush-based subdivision
To that, Marvelous Designer 9 adds the option to run simulations on the GPU, as shown at 01:00 in the video.
CLO Virtual Fashion doesn't specify the hardware used for the demo, but a simple test scene – a square of cloth draping over a cylinder – runs at a few frames per second on the CPU, but in real time on the GPU.
There is also a new subdivision system for 3D clothing, shown at 01:25. Rather than adjusting a global setting, users can paint onto a mesh to control where Marvelous Designer subdivides it.
The system should let users subdivide parts of a garment that need higher mesh densities to simulate accurately without increasing poly counts elsewhere: the demo shows it in use on the waistband of a skirt.
New retopology and mirror symmetry workflows when editing 2D pattern parts
Other new features include a retopology system, enabling users to draw edge flows for garments. The video shows edges being added to 2D pattern parts, but the workflow looks similar to that in many 3D applications.
The update also adds support for mirror symmetry when drawing out and editing pattern parts.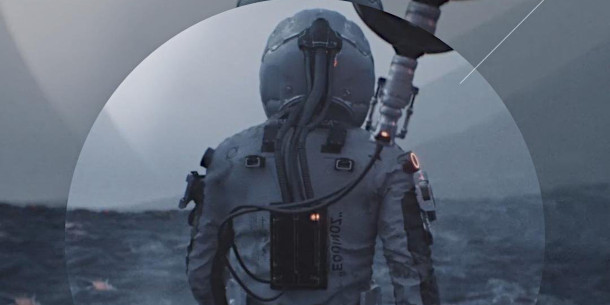 An image from R I G H T – A Reverse Film, Somei's conceptual promo for the Vivo Nex smartphone, being used by CLO Virtual Fashion as a brand image for Marvelous Designer 9.

Updated 11 October 2019: Marvelous Designer 9 is now shipping.
As well as the features listed above, the update adds new 3D viewport icons to toggle the reference grid, shadows, lights and wind controllers on and off; and merges the pattern making tools into a group menu.
The Marvelous Designer website itself gets a new online store for readymade 3D clothing.
Pricing and availability
Marvelous Designer 9 is available for Windows 7+ and OS X 10.8+. A perpetual licence costs $490; rental starts at $50/month.

Read a full list of new features in Marvelous Designer 9 on the product website
Tags: 3D clothing, brush-based, CLO Virtual Fashion, cloth simulation, clothing design, edge flow, GPU simulation, Marvelous Designer, Marvelous Designer 9, mirror symmetry, new features, price, release date, retopology, sculpt, simulation, subdivision, system requirements