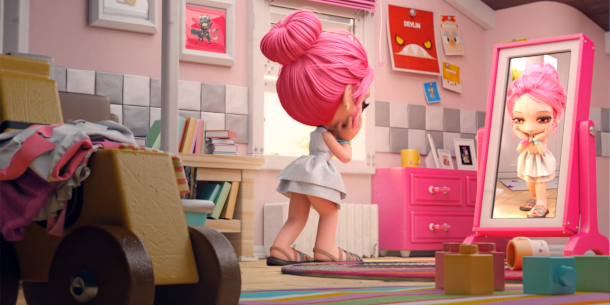 CLO Virtual Fashion is to discontinue perpetual licences of Marvelous Designer, its 3D clothing design software, with the release of version 10 later this year.
Users with existing perpetual licences will be able to buy upgrades at a discount until the release of Marvelous Designer 12; after that, the software will be available on a subscription-only basis.
More new features, released more regularly?
Widely used by games and animation studios, Marvelous Designer enables artists to design garments in the same way as real-world clothes, by stitching virtual pattern parts together.
The announcement that perpetual licences are to be dropped makes it the latest DCC application to go rental-only, following similar moves from Adobe, Autodesk, and a number of other developers.
In its blog post announcing the changes, CLO Virtual Fashion advances the usual argument in favour of subscription licensing: that it enables developers to release new features faster.
Whether that's a benefit to you depends on whether you feel that you need new features more frequently than every six months: at the minute, the firm pretty reliably puts out two releases per year.
CLO Virtual Fashion also comments that a move from perpetual licences to rental "will allow us to work on bigger projects so that you can see [a] better Marvelous Designer in the future".
Perpetual licences expected to stop later this year; upgrades to stop in 2022
Sales of new perpetual licences will stop with the release of Marvelous Designer 10, expected to ship this fall if the firm sticks to its usual schedule.
After that, users of perpetual licences will be able to upgrade to the current release at a discount until Marvelous Designer 12, expected to ship in 2022.
CLO Virtual Fashion says that it will offer a discount for users looking to trade in perpetual licences for subscriptions once version 10 is released, and that it will reduce the cost of personal subscriptions.
At the time of writing, neither of the new prices had been announced.
Pricing and availability
The current version of the software, Marvelous Designer 9.5, is available for Windows 7+ and macOS 10.12+.
A perpetual personal licence costs $490; personal subscriptions cost $50/month or $300/year.
A perpetual enterprise licence costs $4,000 for a node-locked licence; $6,000 for a floating licence. Enterprise subscriptions cost $1,700/year. Academic licences are also available.

Read CLO Virtual Fashion's FAQs about ending perpetual licences for Marvelous Designer
Tags: 3D clothing, CLO Virtual Fashion, clothing design, discontinued, licensing change, Marvelous Designer, Marvelous Designer 10, Marvelous Designer 12, perpetual licence, price, release date, rental-only, subscription only